Fake News speaks with forked tongue.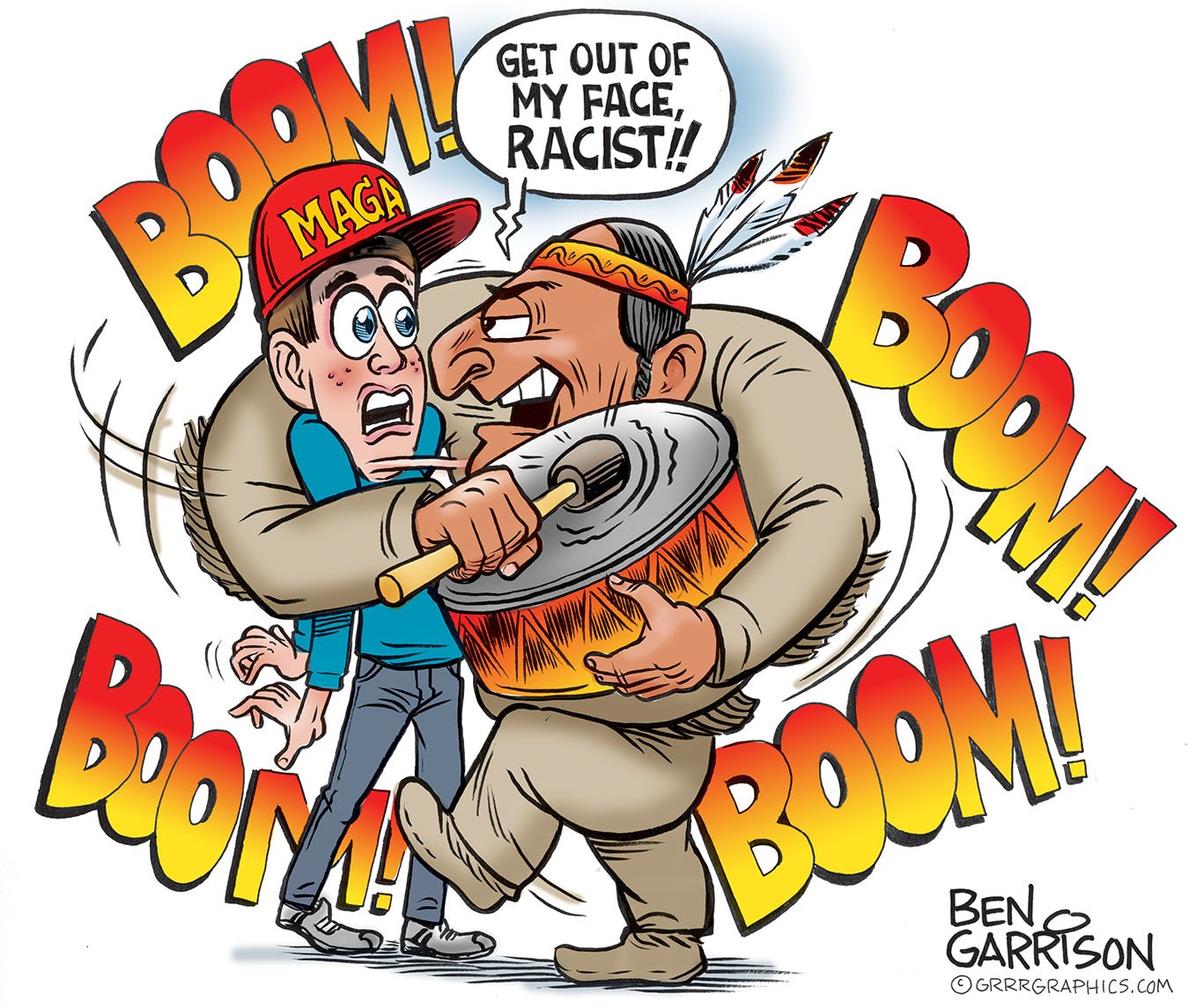 A group of Catholic high school kids from Kentucky participated in the "March For Life" last weekend.
They were waiting for their bus to pick them up at the Lincoln Memorial. They wore red "MAGA" caps. An older Indian gentleman happened to show up and he was beating on a drum. He walked right up to one of the kids and banged his drum within inches of the kids face while chanting in his native tongue in an effort to intimidate. Turns out, he's a far left professional agitator and funded by Deep State outfits such as the Rockefeller Foundation.
The far lefty twitter mobs instantly began calling for the murder of the 'racist' young men claiming the "racist" MAGA kids were taunting and surrounding an Indian "veteran". This assumption was biased on an edited video that was used to frame the young kids. One verified Twitter user tweeted that that they wished the young children's school should be burned—with the kids locked inside. Twitter was OK with this. Another called for them to be put in wood chippers. We've heard these cries of violence from the left before. They scream out the 'crime' of racism toward targeted conservatives and then pronounce the sentence of violence.
The left is trying to turn Trump's phrase, "Make America Great Again" into a meme of hate. MAGA hat wearers are called 'white supremacists' or 'Nazis.' That makes it OK for the left to dox Trump supporters and get them fired from their jobs and make them targets of violence. Their tactic is based on lies. Making America Great Again is open to all races and it will benefit everyone. The Deep State doesn't want that. The Deep State wants us to be divided, fighting each other.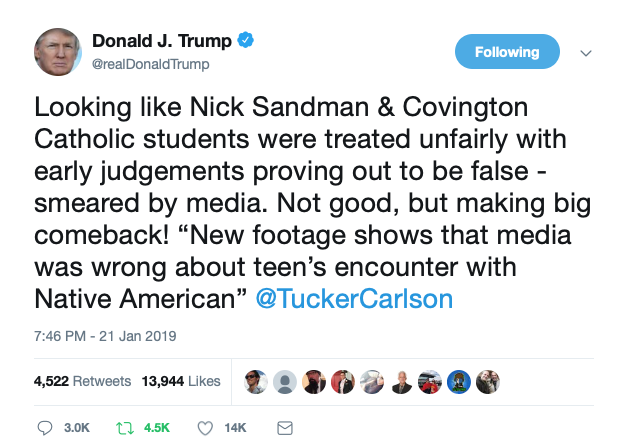 We must stand up for these innocent kids and stop the verified Twitter bullies from destroying their lives over a hoax that tried to frame them as racists. It's time to push back.
—Tina 
Support Conservative Daily News with a small donation via
Paypal or credit card
that will go towards supporting the news and commentary you've come to appreciate.