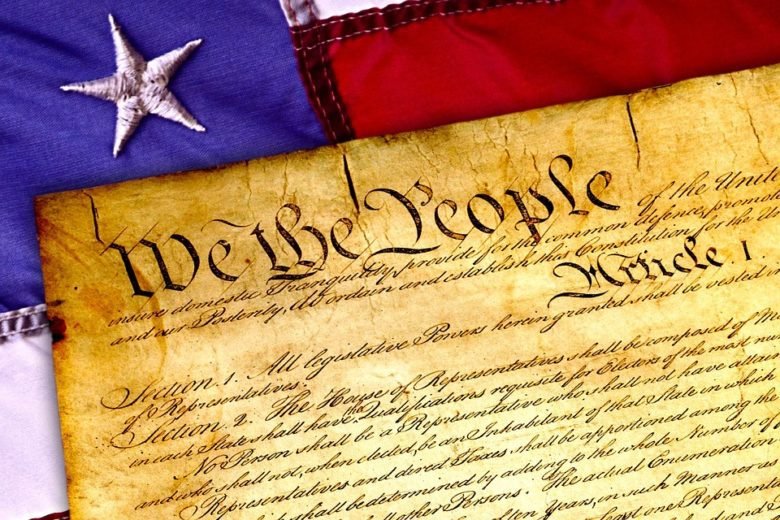 Until a week ago, never had a complete draft opinion by the Supreme Court leaked into the public sphere.
Initially published in Politico, Justice Samuel Alito's draft majority opinion struck down Roe v. Wade. Justices Clarence Thomas, Brett Kavanaugh, Neil Gorsuch and Amy Coney Barrett have reportedly supported overturning the landmark 1973 ruling that gave women the right to have an abortion across the United States.
Since the leak, tall security fences and barricades have been erected outside the Supreme Court building. In addition, police presence has been reported at the justices' homes after a group of a hundred protestors marched from Kavanaugh's house in Maryland to Chief Justice John Roberts' residence.
It will not be surprising for the left-leaning mainstream to embark on a crusade, hammering the American public with emotive stories of what it means to deny "terminating a pregnancy" and practically justifying intense protests turned violent.
Intense outrage
Democrat politicians have already displayed their rage to arguably pressure the justices to keep Roe v. Wade.
"I am angry, upset and determined," screeched Massachusetts Senator Elizabeth Warren to a group of reporters and added, "The Republicans have been working towards this day for decades."
Meanwhile, House Speaker Nancy Pelosi and Senator Chuck Schumer expressed in a joint statement:
Every Republican Senator who supported Senator McConnell and voted for Trump Justices pretending that this day would never come will now have to explain themselves to the American people.
Political reaction
In response to the voiced outrage, Democrats have been trying to push through the Women's Health Protection Act, which would legalize abortion nationally. It describes the decision to have an abortion when the baby is likely to survive outside the womb, leaving the door wide open to interpret that the act can be performed at any time:
A prohibition on abortion after fetal viability when, in the good-faith medical judgment of the treating health care provider, continuation of the pregnancy would pose a risk to the pregnant patient's life or health.
If the bill passes, it will strike down every state law restricting abortions to the first six months of pregnancy, and it will give a wide range of health care providers, such as nurse practitioners and midwives, the right to kill the unborn.
Meanwhile, left-wing activists are gaining momentum elsewhere.
The heat is on
A pro-abortion rights group, which claims to carry on the legacy of former Supreme Court Justice Ruth Bader Ginsburg, announced that it would carry out a peaceful "walk-by Wednesday" at the homes of the six Republican justices on May the 11th.
Ruth Sent Us, which said it would fund protesters to participate in demonstrations outside the homes of the "six extremist justices", stated on its website:
Our 6-3 extremist Supreme Court routinely issues rulings that hurt women, racial minorities, LGBTQ+ and immigrant rights. We must rise up to force accountability using a diversity of tactics.
Given the benefit of the doubt, a "diversity of tactics" might mean a range of non-violent demonstrations. But history tells us otherwise, especially when emotions are running high.
Be prepared
We have witnessed elected GOP leaders flustering over the rowdy scenes during Justice Brett Kavanaugh's infamous hearings in 2018 around alleged sexual abuse. We also observed several Senate Republicans abandon their plan to cast objections to the 2020 electoral college count following the chaotic scenes when supporters of the 45th President Donald Trump entered the Capitol Building.
With aggressive pressure from left-wing activism and politicians, there is always the possibility that the justices will change their minds. However, the ability to follow through with a decision against extreme adversity will be a testament to their character.
One hopes that Justice Clarence Thomas' words ring true with his fellow justices when he said, "We can't be an institution that can be bullied into giving you just the outcomes you want."
Otherwise, if the highest court in the land can be disrupted and coerced into keeping Roe v. Wade, then we have entered dangerous, uncharted territory in the United States.
Be prepared. Be on guard. America might witness a tide of leftist tantrums that will consume the news, television documentaries, and debates and discussions throughout social media. Furthermore, committed efforts to galvanize support among working Americans may spark radical activism to force the Supreme Court to uphold the 1973 ruling that gave women the right to take the life of their unborn.
No surprises
In recent years, we learned about a book aimed at teenagers that says an abortion pill is "like a heavy period" or the middle school teacher who distributed a flyer to 8th graders with messages about getting abortions and birth control regardless of age and without asking for parental consent. 
We have also learned about activist organizations, such as Shout Your Abortion, which describes itself as a "network of individuals working to normalize abortion, and elevate safe paths to access, regardless of legality." Its website shares personal stories that pull at the heartstrings and links to resources "dedicated to helping people get the abortion care they need, no matter what."
And now, given current circumstances, America needs to brace itself for a tsunami of propaganda that may very likely target the young.
Don't be surprised if schools across the country, particularly in Democrat-run states, suddenly start introducing lengthy discussions around "liberating women from unwanted pregnancies" and how "abortion is healthcare." Don't be surprised if a child arrives home and describes how their 5th-grade teacher said with a compassionate smile, "Some moms choose to put their baby to sleep in their tummy forever, and that's completely normal."
For those of us who cherish the life of the unborn, we will need to continue being alert and vigilant.
Content syndicated from Dear Rest of America with permission
Agree/Disagree with the author(s)? Let them know in the comments below and be heard by 10's of thousands of CDN readers each day!
Support Conservative Daily News with a small donation via
Paypal or credit card
that will go towards supporting the news and commentary you've come to appreciate.