"McCain, the unfriendly ghost, the most traitorous ghost we know, the Deep State all loves him so.
He'll stab you in the back and will always vote no, NoName the unfriendly ghost"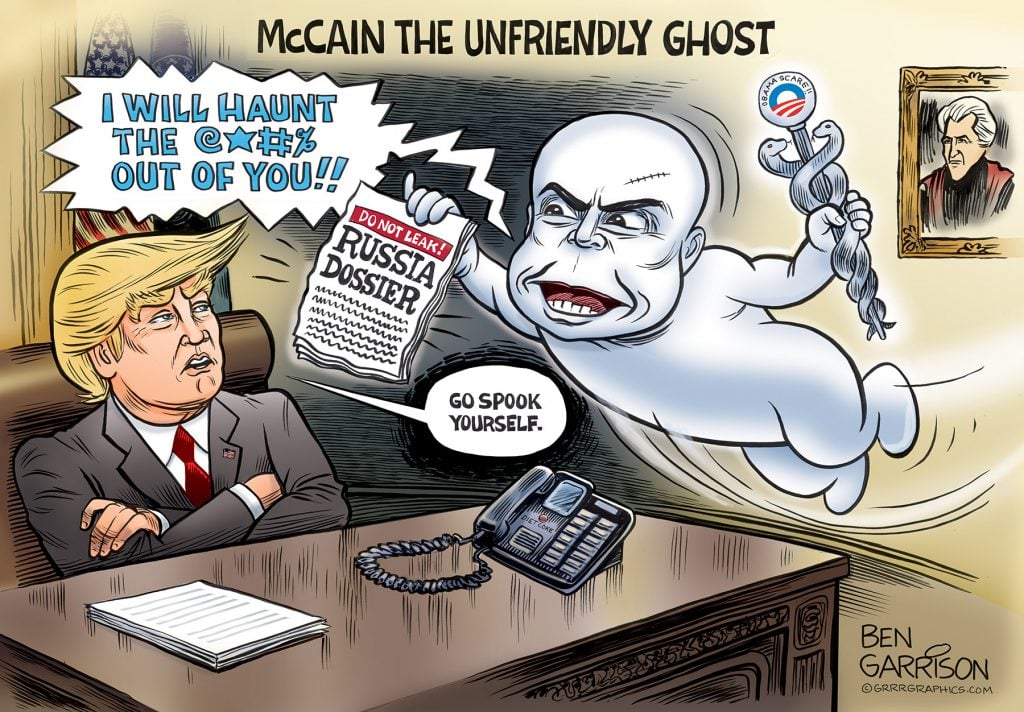 The late senator, John McCain, keeps haunting Trump from the grave. Trump has never liked McCain and isn't shy about telling people why.
Here's Trump's Never-McCain List:
It has been confirmed that McCain helped distribute the phony "Russia" dossier to the FBI and Media
McCain voted No on repealing Obamacare and destroyed the Republicans chance to end it for once and all
Support Conservative Daily News with a small donation via
Paypal or credit card
that will go towards supporting the news and commentary you've come to appreciate.