Last week Roger Stone was awakened by 27 FBI agents who conducted a pre-dawn raid at his home in Florida.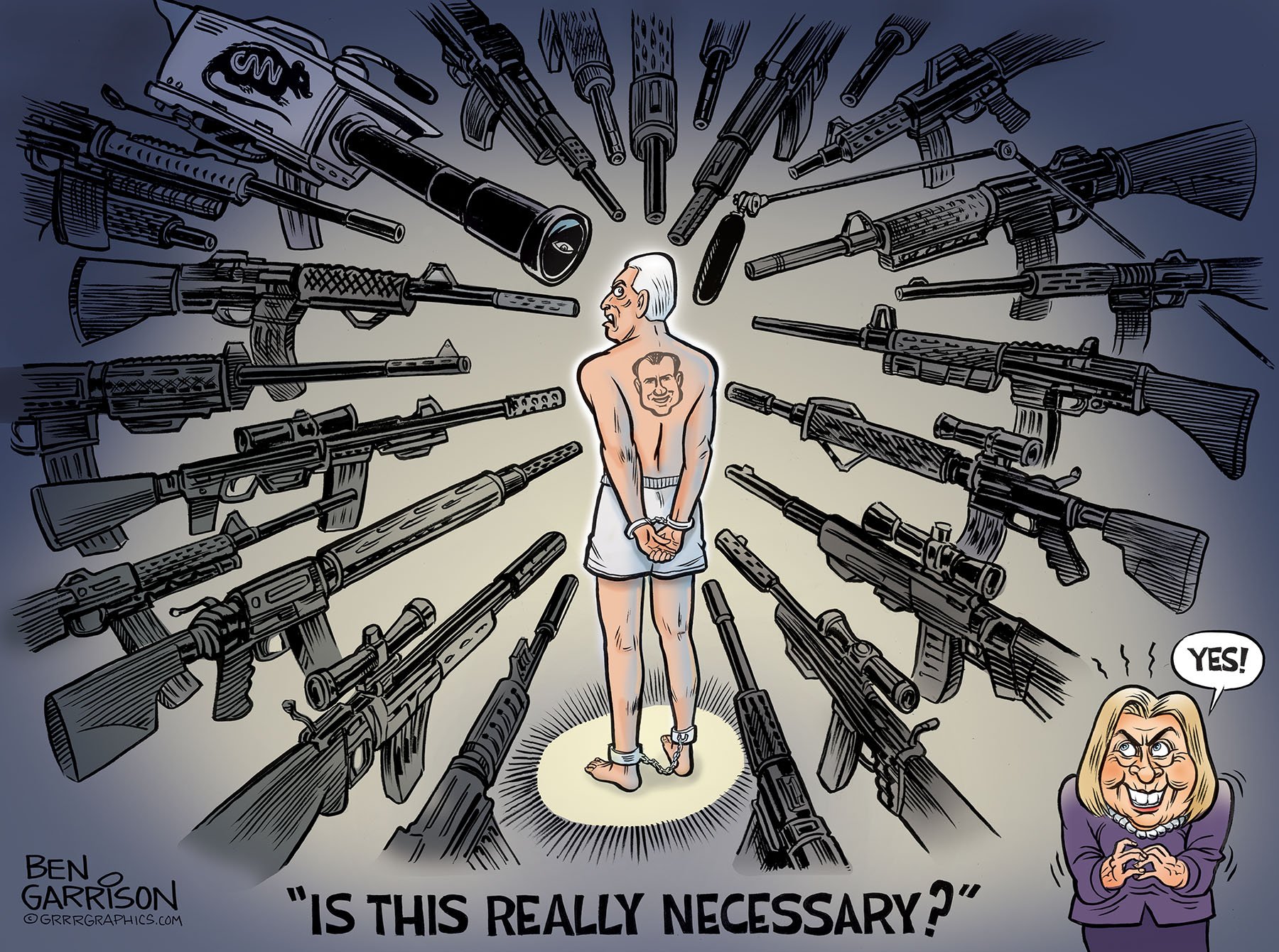 The FBI troops wore flak jackets and sported weapons design to intimidate. Beria and Stalin would have been proud.
There was no reason for a raid of that scope. The Osama Bin Laden raid was carried out with less force. Stone is a peaceful man who was cooperating with Mueller's investigation. Stone has done nothing wrong and there was no collaboration with Russia. He's stands accused of invented 'process' crimes. So why was he treated like a narco kingpin or arch villain?
The excessive abuse of government power by jackbooted thugs were condemned by Democrats. Oh wait…no….they heartily applauded such action. HBO comedian Bill Maher said Stone was an upper echelon bad guy who deserved it because he's so unlikeable. He's expecting them to arrest President Trump next, whom he constantly calls a 'traitor.' Maher continues to cling to the Russian collusion lie and jokes that Trump is working for Putin.
The dossier used by the FBI to conduct surveillance on Trump and his campaign was based on that lie, which was bought and paid for by Hillary. Hillary is an arch criminal and traitor who should be in jail. She lied to the FBI, destroyed evidence, sold her country out for money (Uranium One) and dozens of other crimes I won't get into here. Suffice it to say she's exacting revenge on the 'deplorables' who helped get Trump elected.
Roger Stone efficaciously made that happen.
A big fuss and show had to be made over Stone's arrest. The rogue criminal cartel known as the Deep State must make something out of literally nothing to justify the arrest of more targets—their final target being Trump himself. This is a coup being carried out by the Deep State and its special prosecutor is especially corrupt–and without oversight or accountability.
Mueller has an unlimited budget while being responsible to no one. He does what he wants and sends his Gestapo out to get the job done. No, I won't say how great some FBI agents are and that they're good people and 'patriots.' They are going along with an unconstitutional takedown of a lawfully-elected president. The FBI and CIA need to be broken up. They have accrued way too much power over the decades. They all share in the blame, as does the traitorous Deep State media arms. CIA-CNN in particular.
Their tipoff to make the show scarier was absolutely disgusting. The government watchdogs who were once supposed to be journalists have become lying, filthy rats in charge of brainwashing citizens.
We are hurtling toward very dark times if we don't stop this. First they came for Stone—eventually they'll get to all of us deplorables for invented crimes.
They already have enough illegally obtained info on us all. They have our email, browsing history, phone calls, purchases, financial and medical records—everything. It's all stored up and ready to use against us for some concocted process crime. They will then send us to prison or gulags.
What's next, a shot in the back of the head? Haha, very funny, right Bill Maher? I'm sure many Democrats would applaud that, too. Anything to further their agenda of communism.
Wake up, Trump!  As Alex Jones said, it's time to go on offense!
—Ben Garrison
Original Ben Garrison Art now available to Collectors Worldwide! Click to Reserve your Original Art Now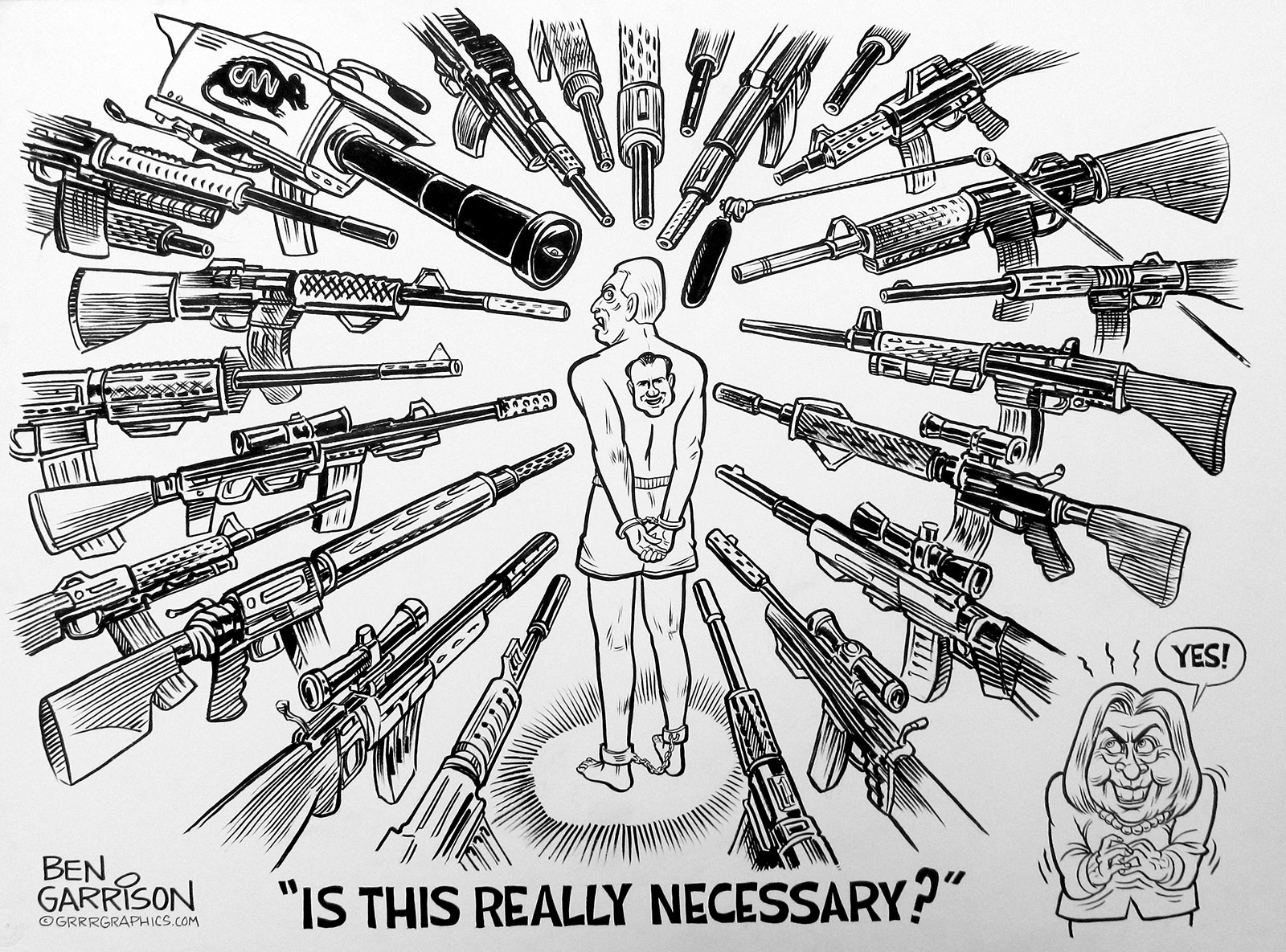 Support Conservative Daily News with a small donation via
Paypal or credit card
that will go towards supporting the news and commentary you've come to appreciate.