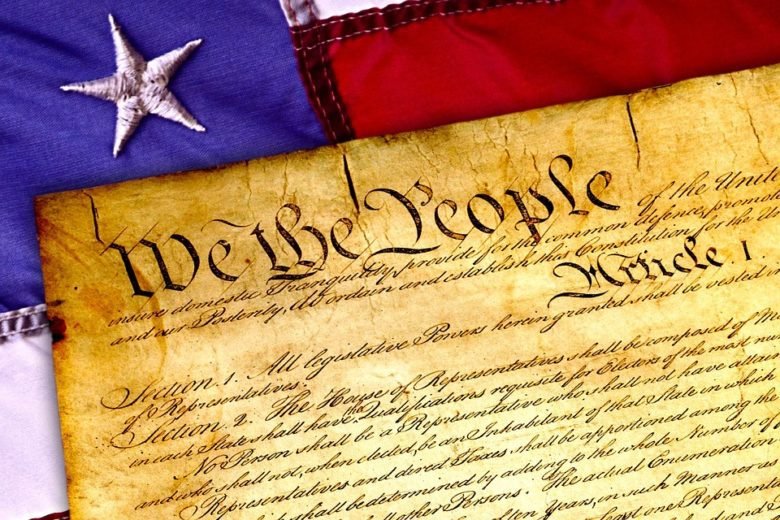 It's a question that might burden those who actually care about upholding the U.S. Constitution.
But let's start with the state of Arizona. Parents who want to homeschool their children, or send them to a private school, can apply for "allotted education dollars" through the Empowerment Scholarship Account (ESA) program offered through the Arizona Department of Education.
Thus, some parents are using the ESA to pay the expenses for their children who aren't in public school—without which, they might see little option but to navigate the bureaucracy of the public school system and its growing progressive leftist ideology.
Eleven states offer ESA programs, which are proving popular among Republican lawmakers—and parents who view the public education system with a suspicious eye, and want to actively influence their children's moral, social and academic development.
On March 27, Florida became the fourth state this year to pass an ESA policy available to all children in grades K-12. Since the start of 2021, nine states have passed an ESA equivalent program or expansion to a previous ESA policy.
More specifically, the following states offer ESA to date: Arizona, Arkansas, Florida, Indiana, Iowa, Mississippi, New Hampshire, North Carolina, Tennessee, Utah and West Virginia.
Beginning in Arizona in 2011, ESA programs provide families access to "public funds" per child, so they can use them to pay for tuition to private schools or homeschooling resources.
Every state has different limits on funds parents can receive through an ESA program. Florida, for example, would provide around $7,500 per student, while the base amount for Arizona's ESA is around $6,400, which is 90 percent of the state's spending on public schools per student.
ESAs were initially limited to students from lower-income households or those with physical or learning disabilities. However, following the coronavirus lockdown, such programs grew in popularity as more and more parents opted for homeschooling or homeschool pods—and thus, more states opted for universal programs, allowing access to students across the entire socioeconomic spectrum.
Indeed, it can be argued that ESAs provide an opportunity—a breath of fresh air—for parents to tailor their children's schooling while avoiding the many regulations of the public school system that they fundamentally oppose, both on religious and moral grounds or due to practical and logistical means.
Lawmakers in Congress have even proposed legislation this year to allow parents to use federal education funding to support their child's K-12 private or home education, and these bills include:
H.R.463 and S.105, "Children Have Opportunities in Classrooms Everywhere Act" introduced January 24 and 26, respectively. These bills would allow "tax-exempt distributions from qualified tuition programs" to be used for additional educational expenses in connection with elementary or secondary school, including private and home education.

H.R.571, "SCHOOL Act of 2023" introduced January 26. Similarly, this bill would ensure that allocated federal funds "follows children, whether learning in person or remotely, to the public school, private school, or home school they attend."

H.R.5, "Parents Bill of Rights Act" introduced March 1. This bill establishes various parental rights regarding their children's elementary or secondary school education, and states that local educational agencies must "comply with the requirements of the bill in order to receive federal education funds."
At first glance, such legislation might appeal to many parents or guardians, particularly those in Democratic or strongly Democratic-leaning states who cannot access ESA programs. But, might such bills, if successfully enacted into law, subsequently give rise to federal involvement—perhaps intrusion—in private and home education?
The 10th Amendment of the U.S. Constitution declares that each state has the authority to handle educational standards instead of the federal government. More specifically, it states:
"The powers not delegated to the United States by the Constitution, nor prohibited by it to the States, are reserved to the States respectively, or to the people."
Therefore, perhaps Congress may want to introduce bills that limit the federal government's role in education—as opposed to getting more involved and potentially intruding in a child's learning with its funding?
Suppose parents committed to homeschooling or homeschool pods become conditioned to accept funding from the federal government. In that case, they could be required to deliver mandated lessons or curricula reflecting evolving sociopolitical beliefs that they adamantly reject.
Now if you thought the idea of ESAs is unique to America, you might want to think again—and think global.
The United Nations Educational, Scientific and Cultural Organization (UNESCO) released a report in December 2021 arguing the need for government tax subsidies for private schools and regulations to achieve "equity" among students.
A note, dear reader: the report just had to state that "the views and opinions expressed in this paper are those of the authors and should not be attributed" to UNESCO. Great. Never mind that the paper was commissioned by the Global Education Monitoring Report, which is an annual report published by UNESCO.
The report, entitled "Regulating Public-Private Partnerships, governing non-state schools: An equity perspective," argues a "need to establish appropriate governance and regulatory frameworks" over private schools funded by a government. Citing UNESCO's "Education 2030 Declaration and Framework for Action" towards achieving the UN's "Sustainable Development Goal 4," the report reveals an ideological disposition in which:
[T]the State remains the duty bearer of education as a public good, and that collaboration with the private sector requires regulatory and accountability measures to ensure it is line with the principle of education as a public good.
To this end, the report asserts that government testing "play a strategic role in promoting that all publicly-funded schools, independently of their ownership, are correctly aligned with quality standards and also with the equity goals and objectives set by the government." Thus, might a traditional private sector school essentially transition to a state school once it accepts government-funded tax money—even if privately owned?
Even with all the good intentions, there is a grave concern about expanding government to support parents and guardians who want to take further responsibility for their loved one's learning—which might be a justified reason towards enacting legislation that gets the federal government out of education.
In fact, Kentucky Rep. Thomas Massie introduced legislation in February, H.R.899, "To terminate the Department of Education." The bill has since been co-sponsored by 28 other lawmakers and reflects Massie's statement that "there is no Constitutional authority for this federal bureaucracy to exist."
The other lawmakers who joined Massie, to name just a few, include the former chairman of the House Freedom Caucus Reps. Andy Biggs from Arizona, Georgia's Marjorie Taylor Greene, Matt Gaetz from Florida and South Carolina's Ralph Norman.
Actually, Massie initially presented the bill in 2018, and then again in 2019 and 2021, but there weren't as many cosponsors as the most recent. So how many rounds of Congress will it take to successfully pass the House of Representatives, push through the Senate and land on the president's desk for a signature?
In the meantime, members of Congress who care about upholding and abiding by the Constitution might want to think carefully about the repercussions of H.R.463, S.105, H.R.571 and H.R.5 as enacted laws.
Here's a personal suggestion—vote "nay."
Content syndicated from Dear Rest of America with permission
Agree/Disagree with the author(s)? Let them know in the comments below and be heard by 10's of thousands of CDN readers each day!
Support Conservative Daily News with a small donation via
Paypal or credit card
that will go towards supporting the news and commentary you've come to appreciate.