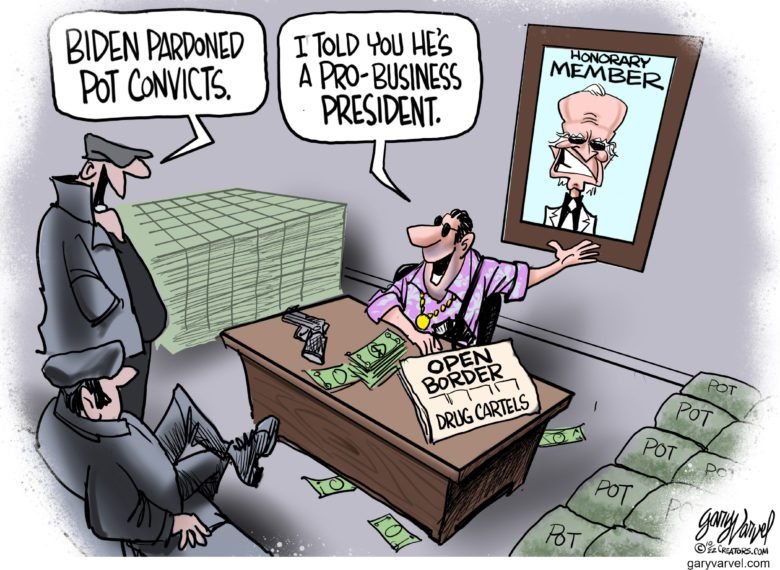 Democrats' open borders policies, anti-police attitudes, and soft-on-crime activism has made it much easier for criminal enterprises to flourish.
Cartoon by Gary Varvel, commentary by R. Mitchell, Editor-in-Chief
See more @Varvel toons HERE.
Support Conservative Daily News with a small donation via
Paypal or credit card
that will go towards supporting the news and commentary you've come to appreciate.