I see nothing! I find nothing! I know nothing!*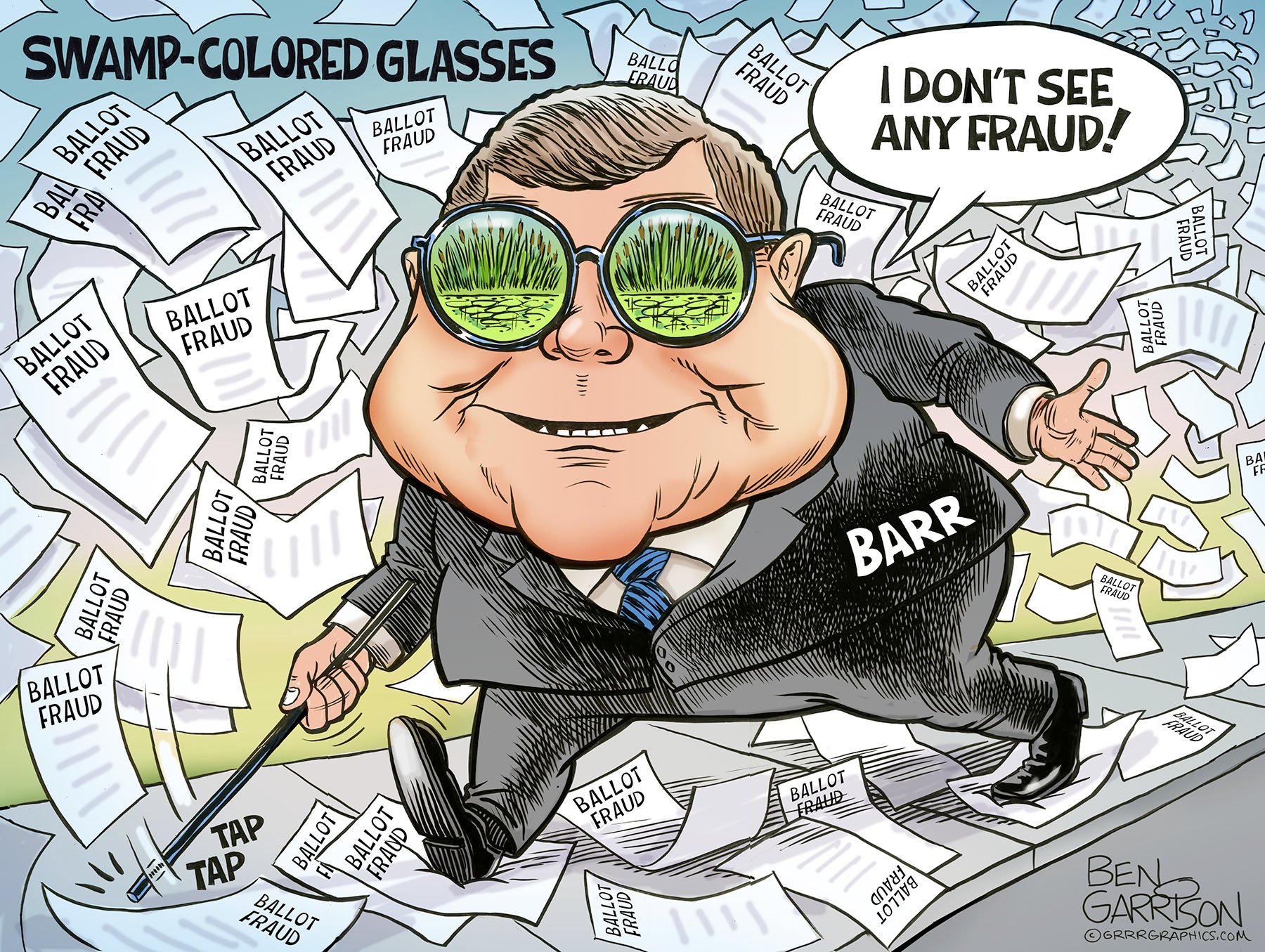 Bill Barr didn't see the ballot fraud around him because he refused to look for it and now he says it never existed! The Deep State Swamp promised Barr that he would become a 'rising star' in the Republican party if he thwarted Trump.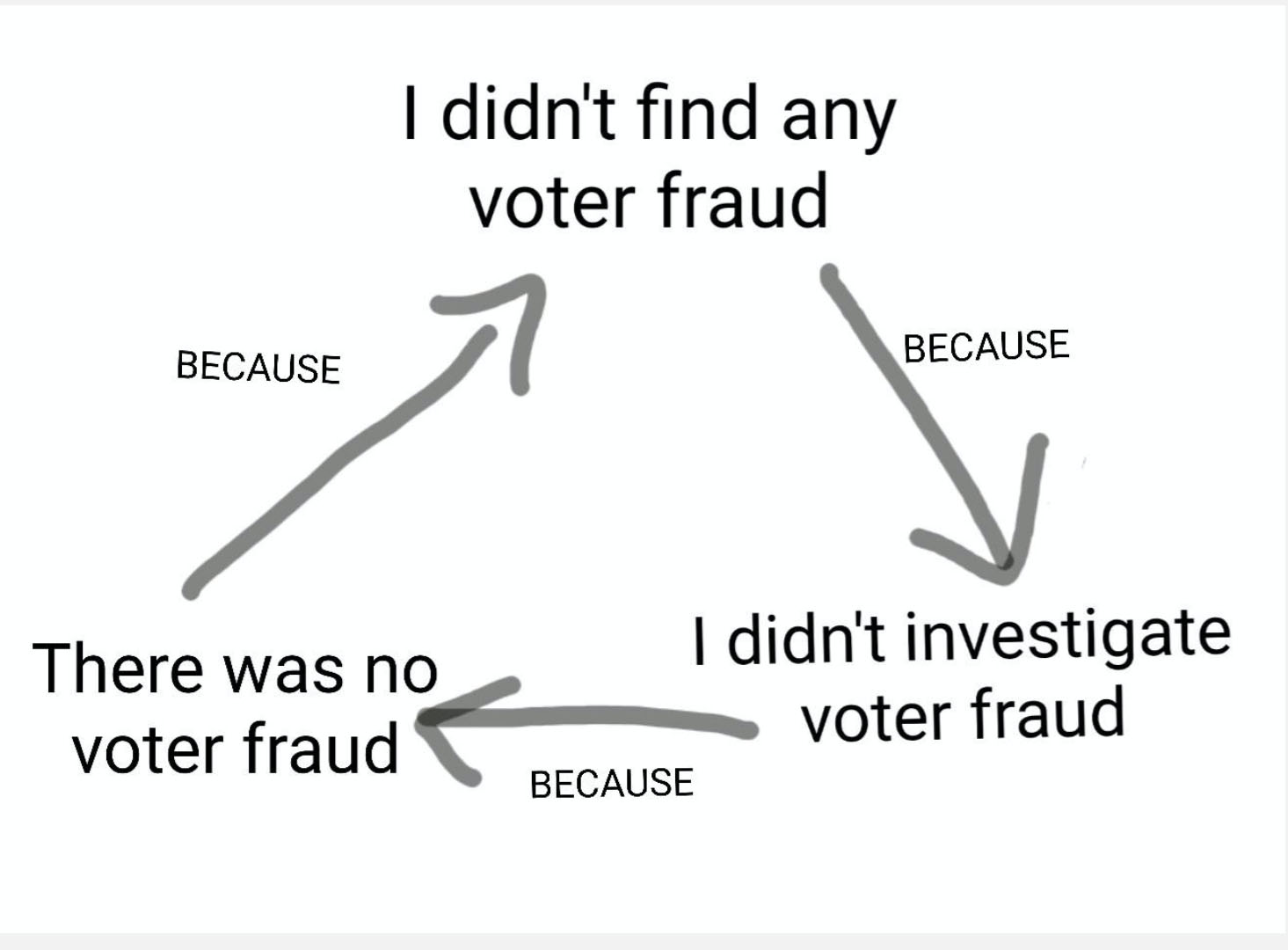 Backstabber Barr tarnished his own Attorney General star by doing so.
Barr belongs in the Swamp along with the rest of the RINOs who readily and eagerly backstabbed the president.
—Ben Garrison
Support Conservative Daily News with a small donation via
Paypal or credit card
that will go towards supporting the news and commentary you've come to appreciate.