Political Cartoons
Buttigieg Outs Himself From Democrat Race – Grrr Graphics – Ben Garrison Cartoon
Mayor "Pete the cheat" outed himself from the Democratic race for president.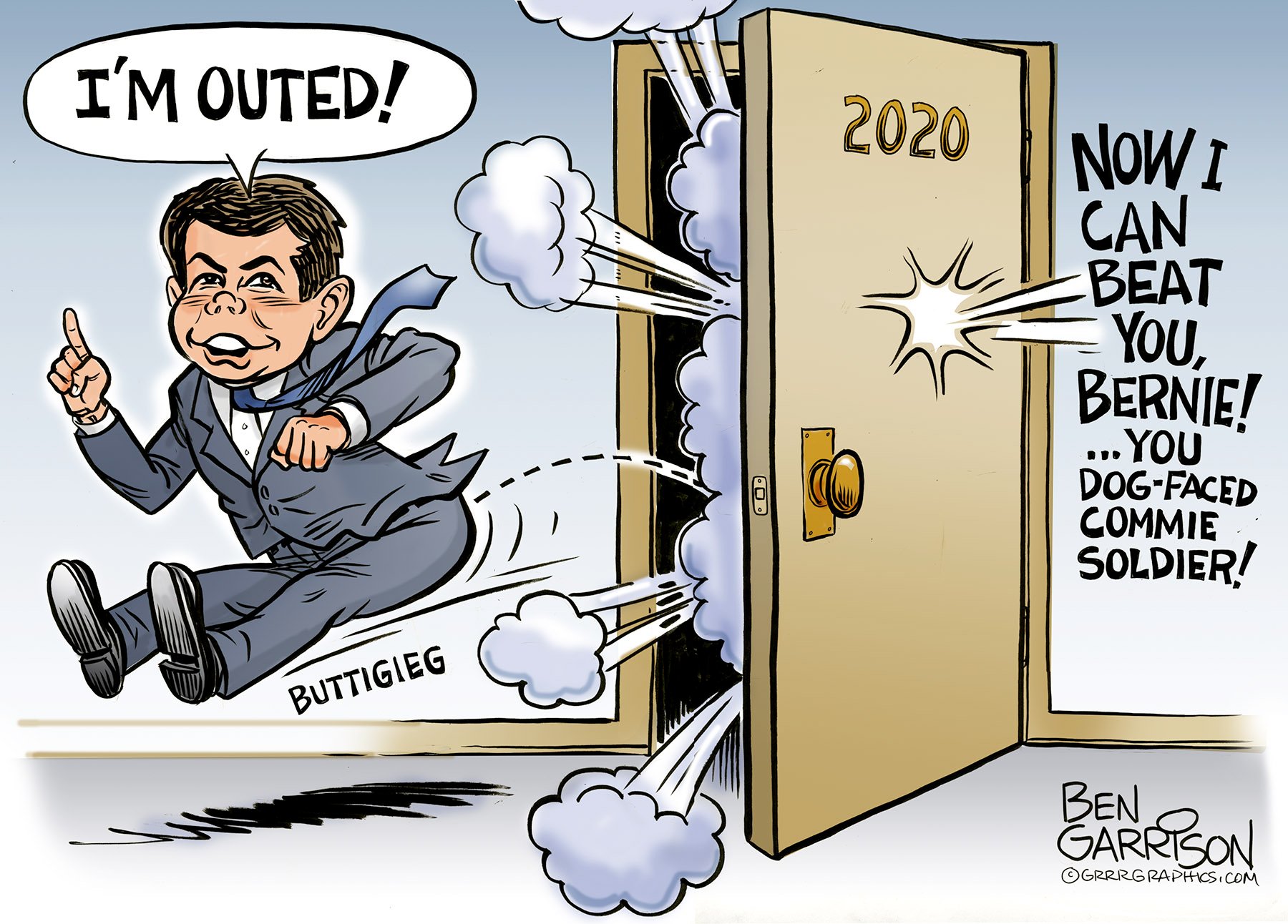 Why would he do this only a couple days from Super Tuesday? Most likely because the Deep State wants Biden to win. They definitely don't want Bernie, who is not part of their Big Club.
Mayor Pete is part of the Club. He's doing a job for them. Pete already did his best to cheat Bernie out of the Iowa caucus. Now he'll try to do Bernie more damage by dropping out.
CNN has called Buttigieg 'historic' for being the first 'outed' gay candidate for president. Look for Pete to land a job in the Biden administration. Or become a commentator on CNN. He may even receive a beach house. One thing is for certain, Buttigieg is not going away.
—Ben Garrison