"Don'tcha know that I heard it through the grapevine..Oh, I'm just about to lose my mind"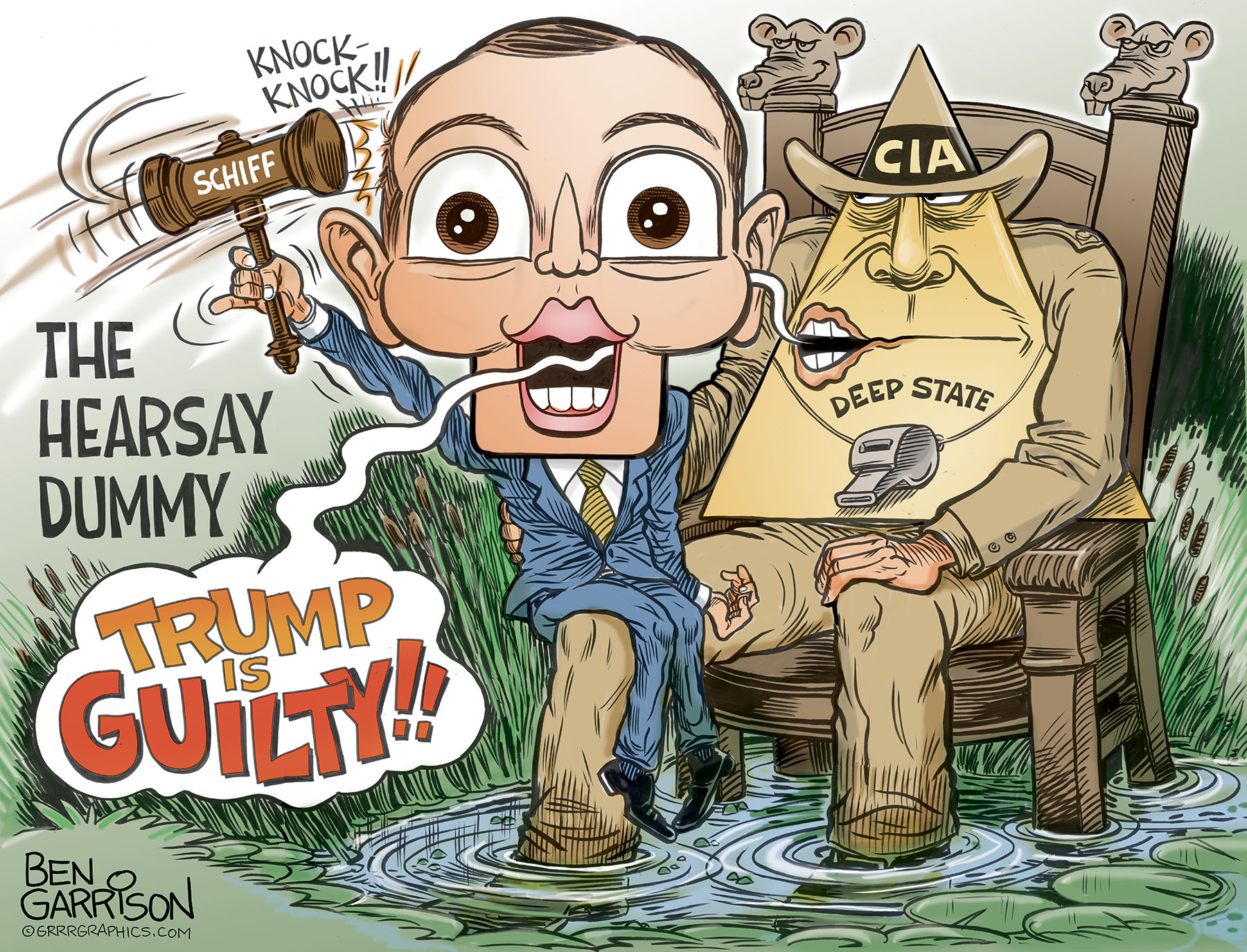 Schiff's kangaroo court is a disgusting display of skewed justice and partisanship. The Democrats made sure the rules of the game were changed in order to help sway the case against President Trump.
Hearsay evidence is suddenly golden.
The CIA's so-called 'whistleblower,' Eric CIAramella, is protected at every turn even though he's grossly prejudiced against Trump. He's an Obama plant whose task was to invent something that could be used to impeach the president. Laughably, Schiff claims to not even know his name, even though he was likely involved in the conspiracy from the beginning.
Schiff is a colossal liar. He should take the stand and be grilled.
(Article Continues Below Advertisement)
There is no viable case for impeachment, but the purpose is to harass and defame Trump in the hopes that it will effect his reelection next year. They can't beat him the fair way, so expect the dirty tricks to continue throughout 2020.
Meanwhile, Schiff will continue to act as the voice of the Deep State. A hearsay-talking dummy.
—Ben Garrison

BEN GARRISON'S NEW CARTOON BOOK "ORANGE MAN GOOD"
A SIGNED "Orange Man Good" makes a great gift for any fan of President Trump. Order your copy today!
8.5″ x 7″ (21.59 x 17.78 cm) 
Full Color on White paper
150 pages of cartoons (including cartoons not published before in any of the other books.)
Wake up Right!
Subscribe to our Morning Briefing
and get the news delivered to your inbox before breakfast!
Sponsored Content