Beto O'Rourke has dropped out of the presidential race. He ran for a Senate seat in Texas against Ted Cruz and lost. Apparently he thought the notoriety he received during that race would carry over toward a presidential one. It didn't.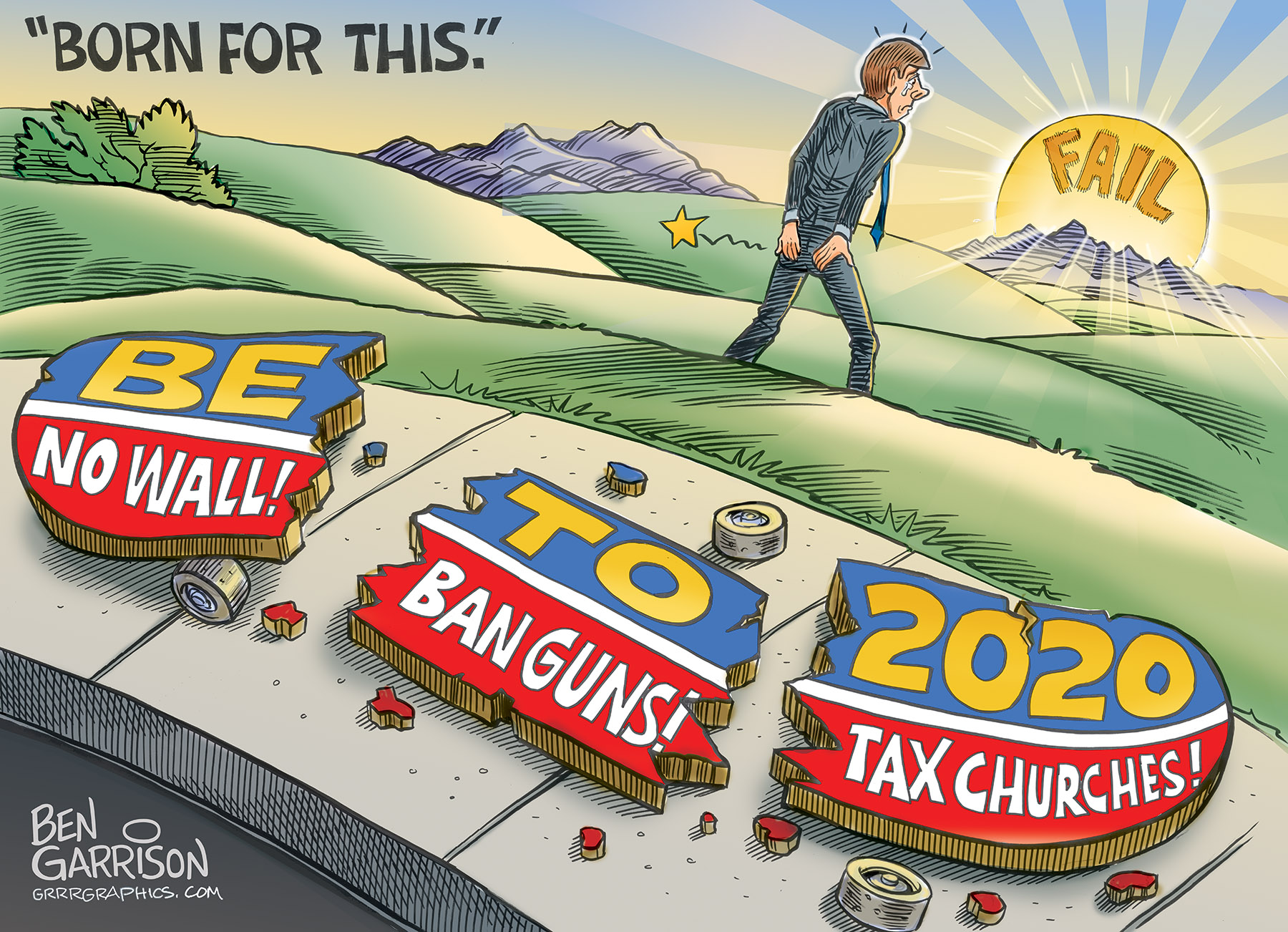 Beto came across as a spoiled and foolish man who wanted to merge the US with Mexico. That is, he wanted a complete erasure of our southern border along with free stuff to anyone who wandered north into our country. He had a fake Spanish nickname and often spoke in Spanish to prove his allegiance to Mexico.
He pitched the usual climate change nonsense, outright gun bans, a Green New Deal, and more abortion. He wanted to tax Christian churches if they refuse to support gay marriage. In short, he wanted to strip away more liberty from Americans while subjecting them to higher taxes, more government tyranny, and crime.
He said he was born to be president (or some such statement), but instead he's headed into the sunset. He's a hand waving, virtue signaling beta male who deserves his place in the dustbin of history.
Hasta la vista, Señor Beto.
—Ben Garrison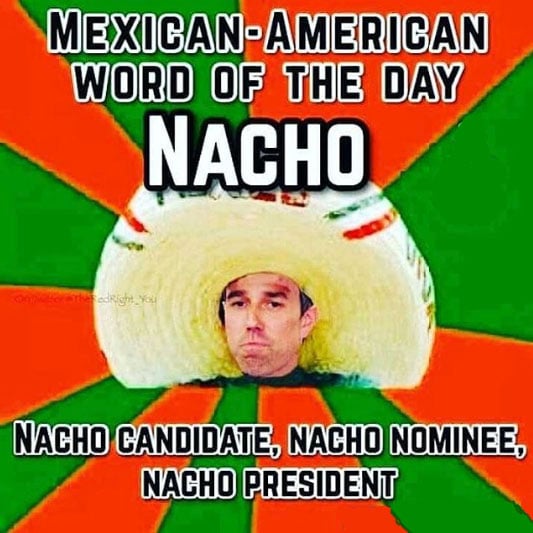 BEN GARRISON'S NEW CARTOON BOOK "ORANGE MAN GOOD"
"Orange Man Good" makes a great gift for any fan of President Trump. Order your copy today!
8.5″ x 7″ (21.59 x 17.78 cm) 
Full Color on White paper
150 pages of cartoons (including cartoons not published before in any of the other books.)
Available for PRE-ORDER  Now- Click to order your book today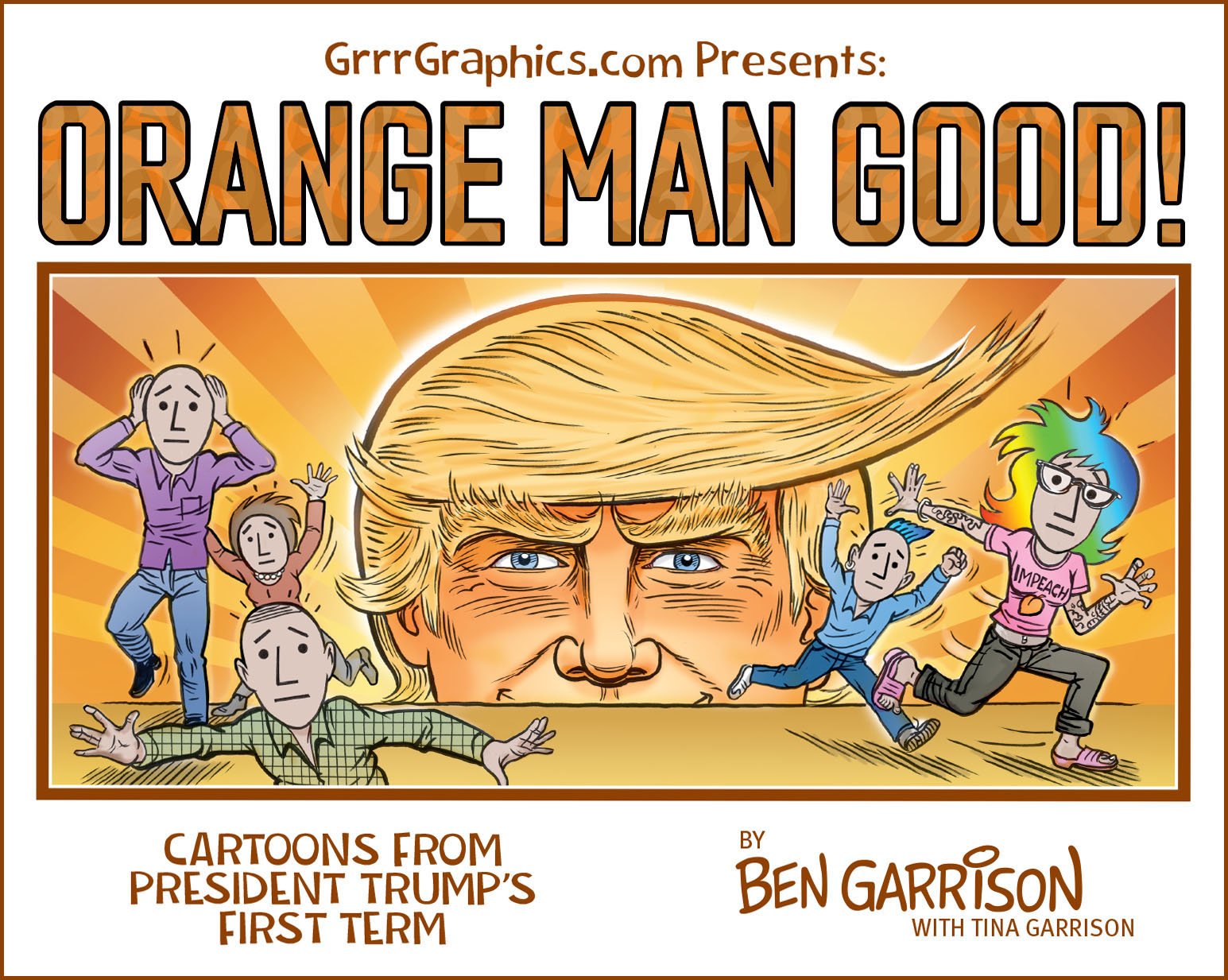 Support Conservative Daily News with a small donation via
Paypal or credit card
that will go towards supporting the news and commentary you've come to appreciate.