Opinion
Trending Commentary
FDA Allows Unapproved Chinese Cancer Drug After Indian Pharma Firm Temporarily Halted Production for U.S. Market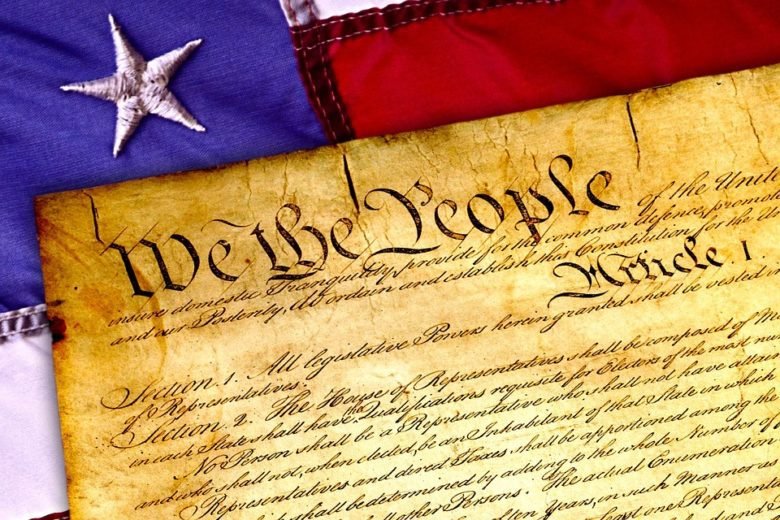 In late May, the U.S. Food and Drug Administration (FDA) stated on its website to have authorized the temporary import of an unapproved chemotherapy drug from a Chinese pharmaceutical company, an effort to address a critical shortage of cancer drugs in the United States.
Chemotherapy, coupled with radiation and surgery, is a standard treatment that uses powerful chemicals to kill rapidly developing cancer cells. However, such highly toxic drugs also attack healthy cells in the body, which may result in a weakened immune system and a range of side effects.
According to a letter from the Chinese firm Qilu Pharmaceutical, they received FDA permission to export cisplatin in May. It is understood that Qilu is coordinating with a Canadian pharmaceutical company Apotex, to distribute 50-milligram cisplatin vials in the U.S., which will most likely be labeled in Chinese.
As a generic drug, cisplatin was approved by the FDA for treating advanced ovarian, testicular and bladder cancer in 1978, and distributed by several approved manufacturers. According to the National Cancer Institute, an estimated 10 to 20 percent of cancer patients are treated with cisplatin and other platinum-based chemotherapy drugs.
At this stage, Qilu's version of cisplatin is not approved in the United States.
The board chair of the End Drug Shortages Alliance, Eric Tichy, reportedly said that working with the Chinese drugmaker to boost the supply of cisplatin "will be helpful" and added that the "FDA should consider importation when that option is available from a reliable source when there is a severe shortage."
In February, Intas Pharmaceuticals, a company based in India, temporarily halted production for the U.S. market after a late 2022 FDA inspection reported a "cascade of failure" in its quality control unit.
Although a spokesperson for Intas reportedly told a mainstream news outlet that the company is working with the FDA to restart production for the U.S., no date has been set—yet.
According to Dr. Julie Gralow, chief medical officer at the American Society of Clinical Oncology, the production shut down "drove up demand for a substitute" chemotherapy drug known as carboplatin. Interestingly, an FDA spokesman reportedly said the agency is exploring the importation of carboplatin, which has been running short in supply since late April.
Although the latest move from the FDA might help ease supply limitations in the coming months, it reveals a much more significant recurring challenge of chemotherapy drug shortages that must be addressed—and resolved.
Dr. Karen Knudsen, CEO of the American Cancer Society, expressed that an "emergency solution is being put into place, but we are at a moment in time where there needs to be a more durable solution."
Indeed, the decision by the FDA to work with Qilu comes as 13 other cancer drugs are listed in widespread shortage. With over 1 million Americans needing to undergo chemotherapy each year, hospitals have begun rationing by reducing the dosage, in an effort to extend supply and prioritize patients more likely to have their lives extended after treatment.
Michael Ganio, senior director of pharmacy practice at the American Society of Health-System Pharmacists, pointed his finger to the lack of investment from manufacturers to explain the cancer drug shortage.
In April, Ganio reportedly told a mainstream news outlet that many of the cancer drugs in shortage are generic medications, which may save the healthcare system money but are unprofitable for drugmakers.
"There's little incentive to invest in generic manufacturing, oftentimes, especially for these much older drugs—the margins aren't very big," he said. "It's almost a disincentive."
Similarly, Dr. Knudsen expressed that while the medications are cheap to manufacture, "pharmaceutical companies are not incentivised to do so because they don't bring in large profit."
In fact, a report published by the U.S. Committee on Homeland Security and Governmental Affairs said that an "overreliance on both foreign and geographically concentrated sources for critical drug products, and insufficient supply chain visibility, among many other challenges, have resulted in widespread shortages of critical drug products over recent decades."
Released around April and entitled Short supply: the health and national security risks of drug shortages, the report goes on to state that:
"Many critical generic drugs require highly complex manufacturing processes, but ultimately cost pennies on the dollar. The Administration for Strategic Preparedness and Response (ASPR) estimates that 90 to 95 percent of generic sterile injectable drugs used for critical acute care in the U.S. rely on key starting materials from China and India. … Neither the federal government nor industry has end-to-end visibility of the pharmaceutical supply chain—from the key starting materials, [Active Pharmaceutical Ingredients] APIs, finished dosage and various other manufacturers that are 'upstream'—to the 'downstream' suppliers, which include purchasers and providers. This lack of transparency limits the federal government's ability to proactively identify and address drug shortages."
To offer a solution to such a complex problem, the report said the federal government and industry could take five key actions to mitigate shortages, one of which being "public-private partnerships" to incentivize strategic domestic manufacturing and improve capabilities for drugs prone to shortages.
Although it is the author's opinion that onshoring, i.e., sourcing or relocating the drugs' manufacturing production operations within domestic national borders, is plausible and necessary, the "public" sector of the "private" alliance needs to step aside; the healthcare system should be privatized and left free to the forces of demand and supply.
The next three suggested key actions include:
conduct regular supply chain risk assessments, which might improve the ability of the federal government to identify and mitigate vulnerabilities;

require transparent reporting from manufacturers over increases in demand of supplies, export restrictions and drug delivery completion rates;

establish a database for the FDA to assess end-to-end supply chain visibility in an effort to improve shortage mitigation;
The final recommendation includes streamlining a coordinated effort between the public and private sectors, and mapping the entire pharmaceutical supply chain to allow stakeholders to identify medical vulnerabilities.
Frankly, public-private partnerships for expanding and improving healthcare access is a murky business, and providing healthcare should be managed locally between the patient, doctor—and the doctor's medical supplier.
Such a strategy omits the role of group purchasing organizations (GPOs). Although GPOs have been long-term players in the healthcare ecosystem for over a century, they achieved popularity in the 1970s and have gained infamous notoriety in the last two decades.
GPOs in healthcare comprise a group of people or companies that purchase a bulk order of medical supplies for a hospital, a group of hospitals or even a private medical practice, intending to minimize the total investment cost. Thus, a GPO handles demand and supply, and they have played an indispensable part in the medical supply chain since the late 1970s.
The Health Industry Group Purchasing Association (HSCA), representing America's leading healthcare GPOs, has estimated that 98 percent of hospitals use GPOs to purchase products and have at least two GPO memberships.
In fact, the HSCA reported in 2019 that these GPOs help the healthcare industry save up to $34.1 billion annually and that GPOs can predictably reduce healthcare spending by up to $456.6 billion over the next ten years.
GPOs are ultimately middlemen, and their relationship with healthcare institutions and government oversight has proved to be, sometimes, contentious. In 2002, Congress scrutinized GPOs by raising questions about the potentially anticompetitive business practices of GPOs, including collecting excessively high contract administrative fees from vendors, including drug manufacturers.
GPOs obtain rebates from drug manufacturers for including the manufacturers' products in their catalog. A hospital will pay a GPO membership fee and receive a portion of the administrative fee paid to the GPOs by a vendor, which ranges from 1.22 to 2.25 percent as a share of the price of the drugs the vendor sells under a contract. Yet, the higher the drug cost, the higher the GPO rebate—and the higher the administrative fee.
Since GPOs have contract relationships with specific vendors, it could be argued that these contracts restrict hospitals, hospital-based clinical laboratories and private medical practices, making it harder to invest in new medical technologies and competitive vendors.
HSCA argues that GPOs, some of which are owned by hospitals, achieve the lowest drug prices, and that hospitals can purchase from multiple GPOs and even manufacturers directly.
President and CEO Todd Ebert of HSCA has reportedly stated that, "The FDA and all other relevant stakeholders have repeatedly identified quality control problems, manufacturing issues, and barriers to getting new suppliers on line as the primary causes of drug shortages. There is no evidence that GPOs are a cause of drug shortages."
In a 2019 article published by the journal Pharmacy and Therapeutics, a pharmacy director of a West Coast hospital "concedes" that the current GPO business model can lead to drug shortages, "not for nefarious reasons but because GPOs force down the price of generics."
While remaining anonymous, the hospital pharmacy director accepts that hospitals receive payments from the GPOs to which they have memberships. He argues that very low drug prices compel multiple manufacturers to exit the market, leading to "disasters," including the pharmaceutical giant Pfizer's significant manufacturing problems at its Hospira plants in India.
Now suppose the administrative fees to hospitals and rebates to GPOs from manufacturers were removed altogether, and a direct relationship existed between the hospital or doctor and vendor. In that case, pharmaceutical manufacturers could raise generic drug prices and be less likely to exit the market.
Perhaps it is time for Congress to scrutinize the GPO business model, or rather, perhaps hospitals and private practices should consider cutting ties with the middleman, and head directly to vendors for their supplies?
Better still, perhaps the time is long overdue to manufacture essential medicines in the United States?
Agree/Disagree with the author(s)? Let them know in the comments below and be heard by 10's of thousands of CDN readers each day!
Support Conservative Daily News with a small donation via
Paypal or credit card
that will go towards supporting the news and commentary you've come to appreciate.