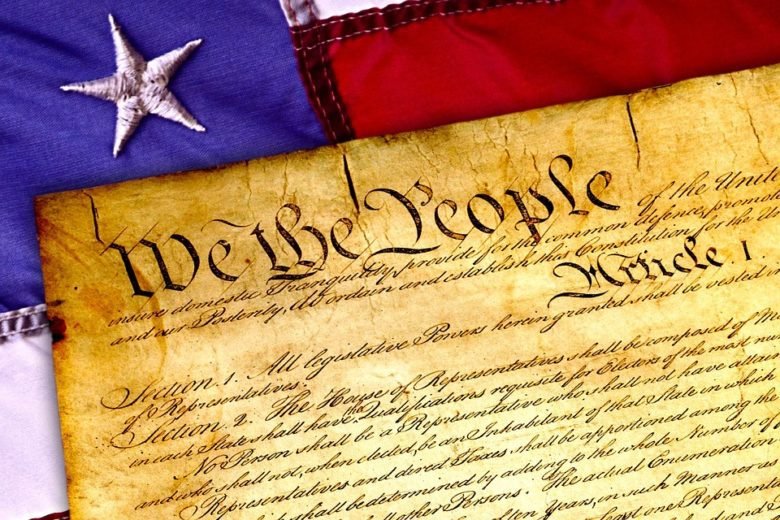 Ever heard the term "limited hangout" in mainstream literature?
It's a tactic employed in public and media relations, with origins in spying and intelligence gathering.
Here's how it works.
A selected portion of classified information is revealed or "leaked" to prevent exposure of the "whole truth" by misdirecting and distracting the general public. As such, the curious-minded receive a "taster" of information that justifies but appeases possible suspicions without inducing further investigation to unearth more sensitive details.
Sometimes, such information is "leaked" on Internet platforms such as imageboard 4Chan or messaging social platform Discord. Now the individual responsible for the "leak" may even be arrested, and or may want to establish credibility by supposedly acting with integrity to "show transparency."
But the ultimate goal, in actuality, is to contain, withhold or thwart the disclosure of an entire case of classified information—including people who might be exposed—to the masses.
It could be argued that Twitter's release of the "Twitter Files" serves as a limited hangout, providing millions of users and commentators across the Left and Right with "tasters" to keep themselves busy, entertained, and distracted, while potentially missing a more significant case surrounding the company's past or present.
Now according to multiple sources, photographs of various US military documents from the Pentagon—the headquarters of the US Department of Defense—were initially posted on Discord in January, with updates in March, and screenshots eventually appeared on 4Chan in early April, after which mainstream news outlets finally became aware of the sensitive information.
The culprit deemed responsible has been named Jack Teixeira, a 21-year-old Massachusetts Air National Guard (MA ANG) airman.
This "leak" may be the most significant national security breach in at least a decade, with around 100 files gathered thus far. Teixeira was arrested on April 13 and charged the next day in US District Court in Boston with unauthorized removal, and retention of classified and national defense information.
According to the criminal complaint filed by the Federal Bureau of Investigation (FBI), the 102nd Intelligence Wing of the MA ANG airman has held a "Top Secret" clearance with access to "Sensitive Compartmented Information" for the last two years.
Why might Teixeira have felt compelled to expose certain information, and to what and whose expense? Whether he is playing his part in a strategic US intelligence plan or, conversely, has been determined as going rogue is an entirely different matter—and article.
So what are some of the revelations from the "leaked" documents?
First, after US intelligence gathered information on South Korea, The New York Times reported that officials from the East Asian ally were skeptical of shipping arms to the US due to concerns that the weaponry would be exported to Ukraine.
Second, according to The Globe and Mail, security analysts or "hackers" working with the Federal Security Service (FSS), Russia's intelligence gathering agency, declared to have halted operations at the Canadian Gas Association's pipeline earlier this year. Nonetheless, Canadian officials have been unable to verify such claims, and the company's president denies them entirely.
Third, according to "leaked" claims from the Central Intelligence Agency (CIA) as reported by Fox News, Israel's Mossad intelligence agency was encouraging protests against Prime Minister Benjamin Netanyahu's proposed judicial reforms, including "explicit calls to action that decried the Israeli government."
Shocking, right? Yes? No?
Here come's the fourth radical piece of revelation. Another "leak" include information about China testing an intermediate-range, ballistic missile-class "multi-role" hypersonic glide vehicle (HGV.) The report revealed that "preliminary analysis indicates" the "developmental" HGV flew for approximately 12 minutes and traveled around 2,100 kilometers.
Hypersonic weapons travel at more than five times the speed of sound and can manoeuvre while in the air, unlike traditional ballistic missiles that travel in an arc, posing a challenge for missile defense systems.
Reported by NBC News, there were discussions by US officials on how to persuade Israel to provide "lethal aid" to Ukraine while remaining officially neutral in the Russia-Ukraine conflict. There is also a documented prediction that Israel would provide "lethal" assistance to Ukraine through third parties should Russia expand its strategic assistance to Iran.
According to The New York Times, five photographs of presentation slides and maps from early March describe the timelines of military equipment supply trains and the training of nine Ukrainian combat brigades preparing for anticipated counterattacks. As noted by Aric Toler of the "open-source intelligence" group Bellingcat, the 4Chan version of one of the screenshots reads "16k – 17.5k" Ukrainian troops killed in action while on another version appearing in Russian Telegram, the order of the digits appears switched to read "61k – 71.5k."
Here's a question: have you learned anything from the US documents you didn't know or suspect before?
Perhaps some of the "leaks" is news to you—but will this information, as exposed to the masses across the United States and other countries, be considered a threat to US national security by various three-letter agencies responsible for intelligence gathering?
More specifically to you—does learning about "Pentagon leaks" or "Twitter Files" empower you with sense of knowing "hidden secrets" or behind-the-scenes backroom deals, and compel you to further investigate?
Let us remind ourselves of a "limited hangout" and its origins. Victor Marchetti, a former special assistant to the Deputy Director of the CIA, described the tactic in a 1978 article as a:
"… spy jargon for a favorite and frequently used gimmick of the clandestine professionals. When their veil of secrecy is shredded and they can no longer rely on a phony cover story to misinform the public, they resort to admitting—sometimes even volunteering—some of the truth while still managing to withhold the key and damaging facts in the case. The public, however, is usually so intrigued by the new information that it never thinks to pursue the matter further."
We arrive at another question: does knowing snippets of "government secrets" induce confusion, anxiety and or a sense of helplessness, i.e., "this is just the way things are," becoming paralyzed into passivity?
This article is a 5-minute read for a reason.
Which way is it going to be—Wise Man?
Which way is it going to be—We, the People?
Content syndicated from Dear Rest of America with permission
Agree/Disagree with the author(s)? Let them know in the comments below and be heard by 10's of thousands of CDN readers each day!
Support Conservative Daily News with a small donation via
Paypal or credit card
that will go towards supporting the news and commentary you've come to appreciate.