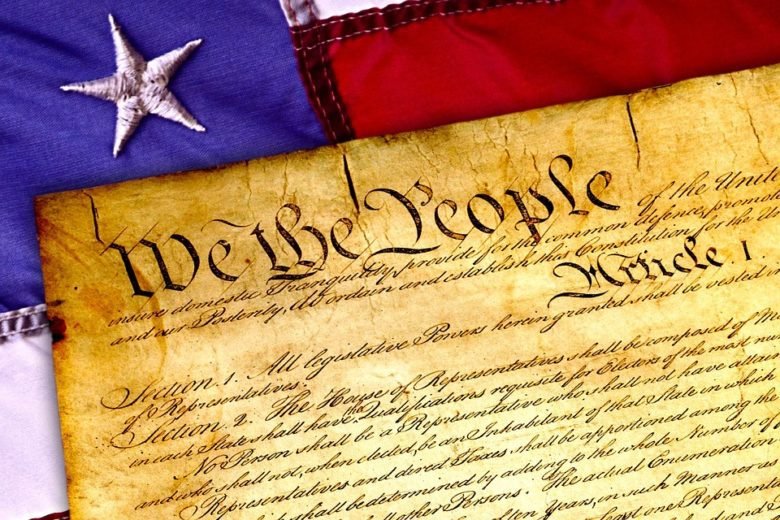 Ever wondered where Europe gets a significant amount of its natural gas? Until September 26, Germany still had an arrangement with Russia. Since then, the U.S. has been selling liquified natural gas (LNG) to Europe, albeit at "astronomical" prices, according to Germany's economy minister.
How so—did the conflict between the Ukraine and Russia mean that all gas supplies to Europe were halted and completely cut off?
No, not exactly. All of this despite the United States and European Union (E.U.) placing economic sanctions on Russia and the latter restricting gas supplies to the E.U.—which is problematic given that many nations, such as Poland, Italy and Germany, have been dependent on Russian gas by 40 or more percent.
Here's what transpired.
The "Nord Stream" is a pair of pipelines carrying natural gas from Russia to Germany under the Baltic Sea. With each pipeline comprising two pipes, the Nord Stream has the capacity to transfer 110 million cubic meters of gas annually.
Nord Stream 2, which runs from northwest Russia near Estonia, experienced a sudden drop in pressure to almost zero on September 26. Nord Stream 1, which runs from northwest Russia near Finland, experienced a similar problem later that day. As a result, three of Nord Stream's four pipes were rendered inoperable.
Aerial pictures of the three gas leaks taken by Royal Danish Air Force jets show a toxic bubble field on the surface. Scientists estimated that the leaks could release up to 400,000 tonnes of methane into the atmosphere, some in bubbles over half a mile wide. Indeed, methane is more than 80 times more potent than carbon dioxide—a key driver of global warming, as emphasized by the Biden administration.
While the Nord Stream leaks were being detected, Swedish and Danish investigators registered two undersea blasts: a joint probe concluded these were the result of powerful explosions, equivalent to 500 kilograms of compound trinitrotoluene (TNT) planted deep beneath the ocean floor.
Since then, the E.U., United Kingdom (U.K.), America and Russia have declared the incident a "sabotage," with the first three pointing their finger at Russia's President Vladimir Putin. Conversely, during a speech in the fortified complex in the center of Moscow—the Kremlin—Putin essentially singled out America and its ally by stating:
The sanctions were not enough for the Anglo-Saxons: they moved onto sabotage…They began to destroy the pan-European energy infrastructure. It is clear to everyone who benefits from this. Of course, he who benefits did it.
Interestingly, another Baltic Sea pipeline was inaugurated just a day after the suspected sabotage, to mark the opening of transporting natural gas from Norway via Denmark to Poland.
While at the inauguration, Polish Prime Minister Mateusz Morawiecki said, "The era of Russian domination in the field of gas is coming to an end, the era that was marked by blackmail, threats and extortion."
Meanwhile, Norwegian Energy Minister Terje Aasland said it was "an important step on the important road to Europe's independence from Russian energy." To this end, Danish Prime Minister Mette Frederiksen added, "We must do everything we can to eliminate energy as an instrument of Russian power. Together, we will defeat Putin."
Well, okay. Let's firstly explore a few theories aiming to identify the culprit responsible for the Nord Stream "acts of sabotage."
Jeffrey Sachs is a political economist and a professor at Columbia University. During an interview with Bloomberg, one of the hosts described Sachs as "ten years out front on the collapse of American education in the struggle of two Americas." However, when questioned about his expert opinion on the recent aggression between the Ukraine and Russia, his take left the host somewhat startled:
The United States insists that it will do anything to support Ukraine's defeat of Russia…The European economy is getting hammered by this sudden cut off of energy [from Russia]. And now to make it definitive, the destruction of the Nord Stream pipeline, which I would bet was a U.S action, perhaps U.S and Poland—
When interrupted by the stunned host for "evidence" backing that claim, Sachs didn't hesitate:
Well first of all there's direct radar evidence that U.S helicopters, military helicopters that are normally based in [Baltic coast of northern Poland] Gdansk, were circling over this area. We also had the threats from the United States earlier in this year, that one way or another we are going to end Nord Stream. We also have a remarkable statement by [State] Secretary Blinken…he says this is also a "tremendous opportunity"…It's a strange way to talk if you're worried about the piracy on international infrastructure of vital significance. So I know this runs counter to our narrative…you're not allowed to say these things in the West.
The "threats from the United States" might have referred to President Biden's comment at a press conference, while he stood next to Germany's Chancellor Olaf Scholz. Biden said in early February:
If Russia invades—that means tanks or troops crossing the border of Ukraine—then there will be no longer a Nord Stream 2. We will bring an end to it…I promise you, we will be able to do it.
Furthermore, in late September, U.S. Secretary of State Antony Blinken said at a press conference that the Nord Stream incident was, indeed, a "tremendous opportunity to once, and for all, remove the dependence on Russian energy."
Indeed, Russia's state-owned energy operator Gazprom confirmed in early October that European states were "indefinitely deprived" of its natural gas—after spending billions of dollars on the pipeline project that commenced in 1997 and became operational in 2011.
In early October, the former advisor to the U.S. Defense Secretary under Trump didn't mince his words during an appearance on the Judging Freedom podcast. Retired Col. Douglas Macgregor ruled out Germany as the culprit, arguing that the country depended on Nord Stream for its energy security. While examining Russia, he said:
40 percent of Russian gross national product or gross domestic product consists of foreign currency that comes into the country to purchase natural gas, oil, coal and so forth. So the Russians did not do this. The notion that they did I think is absurd.
And then he looked closer to home. "Then you have to look at who are the state actors that have the capability to do this," Macgregor said. "And that means the [U.K.'s] Royal Navy, the United States Navy Special Operations."
That capacity corresponds to "thousands of pounds of TNT were used because these pipelines are enormously robust." Indeed, the former Pentagon advisor added, "So it's not something that you could simply drop a grenade down at the end of a fish line and disrupt. That means it takes a certain amount of sophistication."
Macgregor suggested that the attack was to prevent Germany from bailing on the Ukraine war after beginning "to give the impression that they were no longer going to go along with this proxy war in Ukraine." The former advisor referenced Chancellor Scholz, who refused to authorize the delivery of heavy weaponry to the Ukraine, and later emphasized that the country would not send battle tanks either.
"Now he's [Scholz] in a bind because the United States has simply robbed him of the option of bailing out." Macgregor said. "Who's going to supply him gas and oil, and coal and everything else if he bails out? Where does he turn now?"
During the first four months of 2022, the United States exported 74 percent of its LNG to Europe compared to an annual average of 34 percent last year, according to the U.S. Energy Information Administration. Moreover, a U.S. exporter of LNG, Venture Global, announced in early October that it would expand a 20-year contract with German utility EnBW by 500,000 tonnes of LNG a year to 2 million tonnes. Since the sabotage, the U.S. has been shipping additional millions of tonnes of LNG to Europe, but not precisely at a discount. Germany's Economy and Climate Minister, Robert Habeck, has called for further solidarity from the U.S., which would be "good for curbing gas prices."
According to former CIA Director John Brennan, Putin has a scheming motive—to "signal to Europe" that if they continue providing military support to the Ukraine, he will target its critical gas supply and infrastructure.
Why would Putin want to sabotage the Nord Stream, which is owned and financed by Russia's Kremlin? In particular, the Nord Stream 1 pipeline has supplied E.U. states with nearly 35 percent of its natural gas, earning Russia billions in dollars annually.
In late February, it was reported that U.S. intelligence agencies debated whether Putin was becoming increasingly erratic or attempting to intimidate and confuse Western leaders. After all, we are told that the Russian president launched an unprovoked war on his neighboring country that wants to become a member of the North Atlantic Treaty Organization (NATO) and build a closer alliance with the West.
On the one hand, the E.U. has placed at least eight sanctions on Russia, including a ban on importing crude oil, coal, steel, iron and gold. Russia, meanwhile, started reducing gas supplies through the Nord Stream 1 pipeline: gas flow was cut to 40 percent of capacity in June, and the following month saw the pipeline shut down for ten days, citing the need for maintenance. Afterwards, the gas flow was slashed to 20 percent of capacity. Then, in late August, Russia halted all gas flow via Nord Stream 1 due to maintenance works. Since then, the pipeline has remained closed.
Given the above, according to an opinion piece by Fox News, the Russian leader might have reasoned that the gas cut is permanent, making the pipeline effectively redundant. Thus, taking Nord Stream out of operation would serve Putin's goal of "freezing the Europeans in winter, a standard Putin move to use energy as a weapon." 
Business is thriving for Russia—thanks to China and India. In late March, Reuters reported that India had purchased at least 13 million barrels of Russian oil since the conflict began on February 24, compared with 16 million barrels for 2021 alone. Similarly, China ramped up purchases of Russian crude, reportedly peaking at 1.1 million barrels per day in May.
Indeed, Russia remains a crucial exporter of pipeline gas to China, with the cost of its supplies between January and June amounting to $1.65 billion, nearly a three-fold increase compared to the same period in 2021.
Supplies of liquefied natural gas from Russia to China between January and June increased by 28.7 percent to 2.35 million tonnes, according to the General Administration of Customs of China in mid-July.

China's coal imports from Russia rose in August, reaching the highest in at least five years. Arrivals of Russian coal peaked at 8.54 million tonnes, an increase from 7.42 million tonnes in July and 57 percent higher than in the same period last year.
Even before the conflict escalated, Putin unveiled new oil and gas deals with China worth around $117.5 billion, which, according to Reuters' calculations, could generate around $37.5 billion over 25 years with gas sales alone. Indeed, Gazprom has agreed to a 30-year contract with China National Petroleum Corporation, with gas set to flow through the new pipeline in two or three years.
According to Poland's top official in charge of energy infrastructure, a more recent leak in a Druzhba pipeline carrying oil—not gas—from eastern Russia to Europe was probably caused by an accident in mid-October.
Yes, accidents do actually happen.
Given that the Nord Stream operation had to be suspended multiple times, once due to "turbine issues," is it too far-fetched to suggest that the explosions might have happened by accident? Both pipelines containing high-pressure gas might have become unstable. Nord Stream 1 had been closed since late August, and Germany had halted the Nord Stream 2 pipeline project just days after Russia began annexation of Crimea in the Ukraine.
On this note, let us consider the perspective of Stephen Bryen, a leading security strategy and technology expert with 50 years of experience, having held senior positions in the Department of Defense and served as a senior staff director of the U.S. Senate Foreign Relations Committee.
In a detailed opinion piece from early October, Bryen, alongside leading specialist in U.S. defense policy Shoshana Bryen, state that the Baltic seabed is "loaded" with dumped military equipment, such as artillery shells dating back to World War II. The authors reason that "with all of the unexploded munitions" it wouldn't even be necessary to intentionally damage the Nord Stream to cause the pipelines to explode.
Interesting. Let's fast forward to mid-October. At a Moscow energy forum, Putin reportedly said that Russia is ready to resume gas supplies through Nord Stream 2, but that "the ball was in the E.U.'s court." Once again, he reiterated that the sabotage of North Stream was "an international act of terror." 
Given the deepening conflict since Putin announced the annexation of four eastern Ukrainian regions in late September, the Russian president declared that he wouldn't hesitate to use nuclear weapons to protect the country's territory. President Joe Biden, meanwhile, has regurgitated that Russia's nuclear weapon use against the Ukraine could end in "Armageddon."
On a different note, France's President Emmanuel Macron said in a mid-October televised interview that he would not respond to a "tactical" nuclear strike by Russia as it is not "our [French] doctrine." 
Macron added that it would place "an historic responsibility on the part of Russia to use nuclear weapons. As a nuclear power, Russia has this responsibility and Vladimir Putin knows this." 

He urged Putin to "come back to the discussion table" and negotiate, while promising to deliver air defence systems to the Ukraine amid new Russian bombings. The French president said he would continue talking to Putin "whenever necessary."
At this stage—aside from the ongoing conflict and hurling nuclear threats—whether the Nord Stream explosions were intentional or otherwise, Russia is continuing business with non-Western nations and has offered to resume economic activity with the E.U. Meanwhile, the U.S. has grasped the "tremendous opportunity" of selling even more LNG to its ally—consequently increasing the E.U.'s dependency on the United States.
Content syndicated from Dear Rest of America with permission
Agree/Disagree with the author(s)? Let them know in the comments below and be heard by 10's of thousands of CDN readers each day!
Support Conservative Daily News with a small donation via
Paypal or credit card
that will go towards supporting the news and commentary you've come to appreciate.