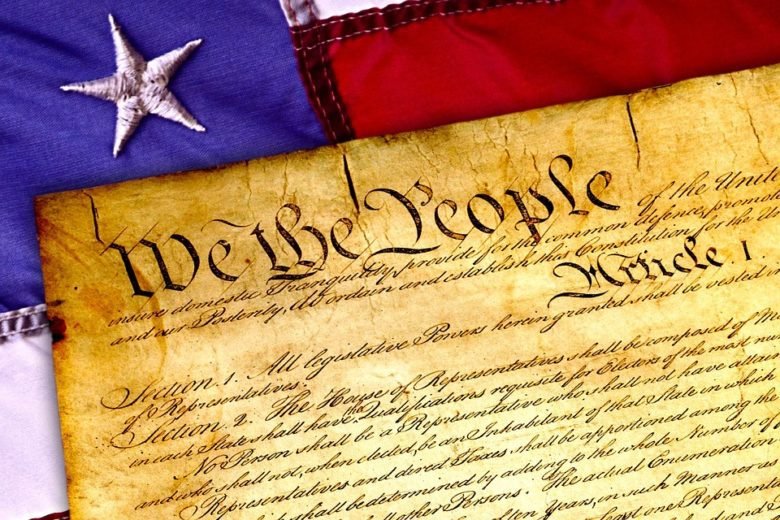 According to the Bureau of Labor Statistics, the Consumer Price Index—which measures the monthly change in prices paid by U.S. consumers—rose 9.1 percent in the year through June, the highest spike since November 1981.
In practical terms, over the past 12 months, food prices rose 10.4 percent per unadjusted figures. Meanwhile, gas and electricity prices soared 59.9 and 13.7 percent, respectively. Energy prices also skyrocketed 41.6 percent. Furthermore, healthcare costs rose 0.7 percent, driven by a 1.9 percent increase in dental services, the most significant monthly rise since 1995.
As a further blow, producer inflation, which measures the price of goods produced by manufacturing firms, increased 11.3 percent. The rising costs on employers will continue to pressure the supply and demand of employment and labor, which is already displaying signs of slowing.
Unsurprisingly, the Biden administration pointed the finger of responsibility at Russia's aggression on Ukraine, though inflation was already increasing aggressively before the conflict started in February.
Moreover, after Joe Biden called on gas station owners to lower prices, the executive chairman and former president and CEO of Amazon, Jeff Bezos, denounced the sitting president's call as either "straight-ahead misdirection or a deep misunderstanding of basic market dynamics." 
Arguably, both.
The U.S. Federal Reserve raised its interest rates by 0.75 percentage points, marking the biggest increase since 1994 after an inflation reading that was higher than expected a month earlier. Speaking at a press conference, the Federal Reserve Chair Jerome Powell had the following to say:
Clearly, today's 75 basis point increase is an unusually large one and I do not expect moves of this size to be common. From the perspective of today, either a 50 basis point or a 75 basis point increase seems most likely at our next meeting.
Powell went on to say that the central banking system understands the "hardship that high inflation is causing" and added that:
We're strongly committed to bringing inflation back down, and we're moving expeditiously to do so. We have both the tools we need and the resolve that it will take to restore price stability on behalf of American families and businesses.
Well, the chairman of the Federal Reserve just had to say the above or else come across as aloof and uncaring—not a very good projection of a system that many Americans already distrust, and think should be taking a more aggressive approach to addressing inflation, including 50 percent of surveyed Gen Z-ers and over 70 percent of baby boomers in a recent poll.
Moreover, the national debt has increased by $7.3 trillion since January 2020 to $30.5 trillion. The Federal Reserve monetized around 50 percent ($3.4 trillion) by increasing its share of U.S. treasuries to a record-breaking $5.7 trillion. Consequently, the M2 money supply, which measures how much money exists within the U.S. economy, has increased by 41 percent ($6.4 trillion) to $21.75 trillion. In other words, over 90 percent of every new dollar of debt was paid for by printing that dollar.
The Economist/YouGov surveyed 1,500 American adults in early July and found that 58 percent say that America is already in a recession, despite (unsurprisingly) the Biden administration stating last June that a recession this year was "not inevitable." Furthermore, 44 percent say that the "prices of goods and services you buy" is the best indicator of a recession and 57 percent say they have felt the impact of inflation in their own life by "A lot."
Given the state of the economy and the November midterm elections looming around the corner, the American people will have the opportunity to register their approval (or disappointment), and it will be interesting to see whether the Congressional Democrats hold onto slim majorities in the House and Senate.
In an interview with Fox News Digital, Republican Leader Kevin McCarthy reasoned that critical matters of concern, including inflation, energy independence, immigration and crime, would prompt Americans to vote in favor of the "Grand Old Party" or GOP.
According to RealClearPolitics, Republicans are still leading the average of national generic Congressional ballot polls taken by 1.9 percentage points. Moreover, on average, the party that occupies the White House typically loses 30 seats in the House and three seats in the Senate during midterm elections.
Indeed, according to a report from the Associated Press, around 1.7 million Americans have changed their political party over the last 12 months, and more than one million have switched their political affiliation to the Republican party.
In other words, Republicans have a good chance of taking back the House and the Senate this year. Still, the proportion of GOP contenders who believe themselves to be "America First" patriots as opposed to Republicans in name only (while secretly colluding with their Democrat counterparts behind closed doors) would require a different analysis altogether.
Content syndicated from Dear Rest of America with permission
Agree/Disagree with the author(s)? Let them know in the comments below and be heard by 10's of thousands of CDN readers each day!
Support Conservative Daily News with a small donation via
Paypal or credit card
that will go towards supporting the news and commentary you've come to appreciate.