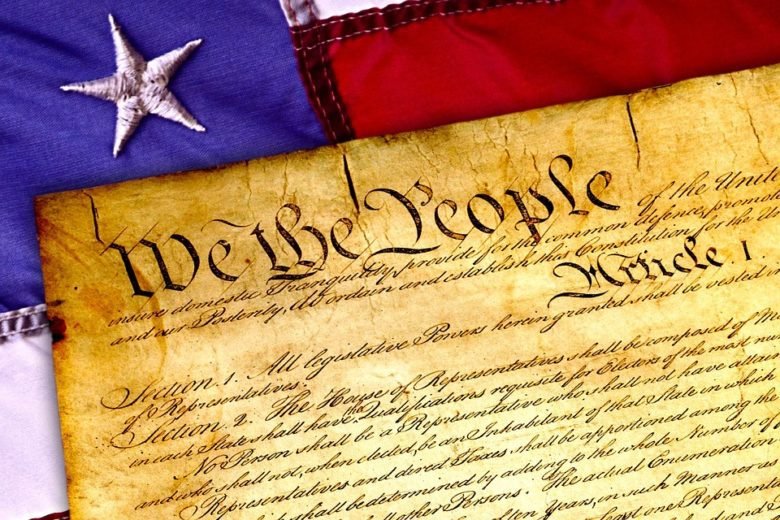 Never underestimate the power of intrinsic motivation to defend a passionately and deeply held belief about a cause or ideal that is greater than oneself.
While pro-abortion protests erupted a few weeks ago, America witnessed the organic counterweight of church attendees and pro-life activists standing their ground and preventing or halting disruption to Mass.
Protestors who support abortion rights crowded outside New York City's iconic St. Patrick's Old Cathedral in early May to protest the likely overruling of the 1973 case Roe v. Wade, which gave women the legal right to kill their unborn.
A protestor wearing a one-piece bathing suit is seen yelling, "I'm killing the babies," while delivering a performance of giving birth and then 'strangling' a group of baby dolls.
The large crowd of protestors, who descended upon St. Patrick's Old Cathedral in Lower Manhattan, were confronted by a small group of pro-life activists. As part of the event, "Witness For Life," they typically walk from the church to a nearby Planned Parenthood abortion facility on the first Saturday of every month.
Several videos on social media show protestors holding signs that read, "We love abortion," while repeatedly chanting "Thank God for abortion." Meanwhile, the pro-lifers are seen standing on the steps of the church's entrance praying the rosary, saying their Hail Marys and singing "Ave Maria."
Catholic priest expresses opinion on protests
During an interview with Fox News, Father Brian Graebe of St. Patrick's Cathedral expressed that, normally, only a handful of people assemble to oppose the gathering of pro-life activists during the church's first Saturday Mass and rosary procession. However, the priest expressed that the recent demonstrations were "of an entirely different order," referring to a hundred protestors on-site in what he described as "​​the celebration of death."
According to a leaked draft majority opinion from the Supreme Court in the Dobbs v. Jackson Women's Health Organization case, the highest court in the land will likely rule in favor of Mississippi's 15-week abortion ban and, in doing so, overturn Roe v. Wade.
Activists supporting abortion rights have since responded with outrage through intense demonstrations, many aiming at Catholic churches and even vandalizing ministries and pro-life pregnancy centers with graffiti. Many also called for protests in front of the homes of all six Republican-appointed Supreme Court justices.
Father Graebe said that law enforcement had advised him to avoid holding the monthly rosary procession. And to which, he replied, "We've been doing this for over a decade, every month, rain or shine. And we certainly intend to continue doing so."
Indeed, the men standing by the Basilica of St. Patrick's Old Cathedral appeared, for the most part, collected and stoic despite the tantrum of screams and erratic behavior from any pro-abortion 'performance artist' in close proximity.
Pro-life activist responds to counter-protestors
At some point, one of the younger men wearing a blue "America First" hat responds to the pro-abortion demonstrators who were chanting, "Not the Church. Not the state. The people must decide their fate."
"I am the people," he shouted, pounding his chest. "The people have decided. The court has decided. You lose." To this end, the group of protestors chanted, "When they say no choice, we say pro-choice!"
The young man reacted, "You have no choice. Not your body, not your choice. Your body is mine, and you're having my baby." He then raised both hands and said with a grin, "Joke. Joke. Joke."
In whichever manner either side of the political aisle might interpret this response, for many Americans, the purpose of conceiving a child is to raise a family within the sanctuary and bond of marriage.
And for many more, the phrase, "You're having my baby," might rekindle memories of couples engaged in heated conversations over drinking habits and lifestyle choices, such as initiating that the wife avoids long, stressful work schedules or strenuous physical work at home.
This phrase, for some women, might be interpreted as a negative message of "male domination" or "oppression" over their lives. But instead, it usually comes from a man's sense of responsibility to protect his unborn child and, moreover, to protect and provide for the mother of his child.
Church attendees usher demonstrators towards the exit
Speaking of natural instincts, several online videos show some young men reacting within seconds to a small group of abortion activists who had marched to a church in Los Angeles, dressed in red robes and white hats from the dystopian novel "The Handmaid's Tale."
The men are seen jumping over a pew during Mass at the Cathedral of Our Lady of the Angels and quickly halting the intrusive protestors' disruption. One man appears to seize a sign from the hands of an abortion activist and then points them toward the exit. Within minutes, the demonstrators are made to leave the church.
With emotions running high and demonstrations turning potentially ugly if left unchallenged, what can be said about the vast majority of Americans' sentiments on the issue of protecting unborn babies in their mothers' womb?
Where do Americans stand on the subject of abortion?
Rasmussen recently published a poll showing that around 48 percent of Americans want Roe v. Wade overturned compared to 45 percent who want Roe v. Wade to remain in place.
Moreover, according to 11 polls, most Americans support better protections for the unborn than currently offered, such as 56 percent of respondents being in favor of overturning the 1973 landmark ruling altogether or placing the abortion limit at 15 weeks.
With the above said, the topic of abortion still remains polarizing with around 40-45 percent of respondents favoring the act.
For as long as many view life from a purely materialistic sense—we are all stardust; we are a clustered lump of cells—many women will choose to take the life of their unborn, and sometimes at the behest of their significant other.
Moreover, when children are conceived outside the bonds of a committed relationship, the sense of struggle, unpreparedness, and inability to provide can often pull women towards having an abortion, even if they secretly acknowledge their growing "clump of cells" has life.
Cherishing life itself—understanding the conception of life—supporting the idea of committed relationships with the intent of marriage, and defending the traditional nuclear family might go a long way toward fostering a culture that naturally protects the lives of the unborn.
Content syndicated from Dear Rest of America with permission
Agree/Disagree with the author(s)? Let them know in the comments below and be heard by 10's of thousands of CDN readers each day!
Support Conservative Daily News with a small donation via
Paypal or credit card
that will go towards supporting the news and commentary you've come to appreciate.