It was a matter of probability. And it was a matter of time.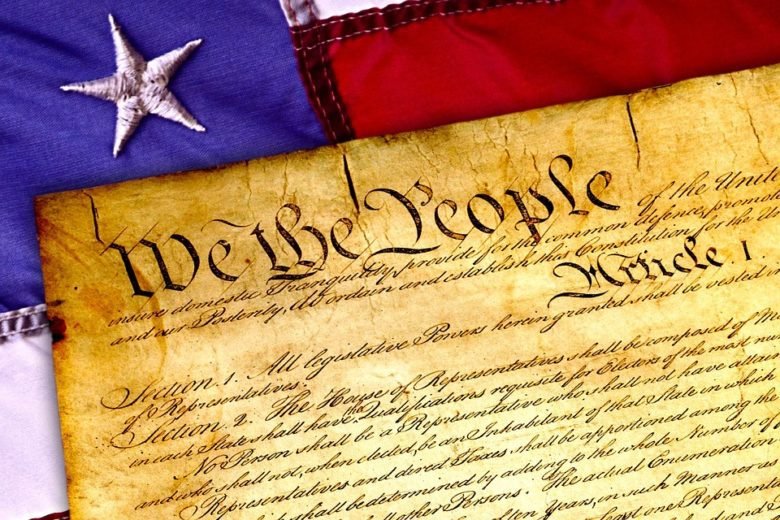 An incident on May the 14th confirmed an unsettling thought expressed in a previous article entitled, "Can You Guess The Antidote to 'Domestic Extremism' in America?" in relation to mass shootings in America today:
[T]he projection that America is to become "minority-White" by 2045 will energize many to form movements around "White identity" to protect the collective interests of their fellow Americans, especially if they believe that the establishment has completely ignored or picked on them year after year. In contrast, some are feeling provoked: they will merely spew their angst in a reactionary, and often vulgar, manner on social media, and whether such expressions remain confined to the digital world or whether their sense of losing power bleeds into the Land of the Free is a concern expressed by the federal government.
On that solemn day, 18-year-old Payton Gendron, went on a rampage by gunning down several people in a predominantly Black neighborhood at a Tops Friendly Market in Buffalo, New York, after allegedly releasing a 180-page manifesto explaining and justifying his crime. Gendron, reportedly referred for mental health evaluation and counseling a year before, live-streamed himself on Twitch broadcast shooting thirteen people, ten of whom he killed.
According to Buffalo Police Commissioner Joseph Gramaglia, when confronted by police at the store's entrance in the aftermath, the Gen Z-er, armed with a tactical helmet and gear, put a rifle to his neck but was convinced to drop the weapon. He was then arrested and has since been charged with 10-first-degree murder.
Manifesto describes a firm belief in White "replacement"
Released as a Google Drive document, the manifesto—which has yet to be confirmed was produced by Gendron—reveals the detailed reasons for carrying out Saturday's massacre.
For now, this article assumes that the manifesto carries the 18-year-old's views. Therefore, he stated that his current beliefs were "mostly from the internet" and added the following:
When I was 12 I was deep into communist ideology, talk to anyone from my old highschool and ask about me and you will hear that. From age 15 to 18 however, I consistently moved farther to the right. On the political compass I fall in the mild-moderate authoritarian left category, and I would prefer to be called a populist.
A significant proportion of this document focuses on the projection that White people in America are becoming a minority due to "plummeting, free-falling birth rates" and that "high fertility replacers will destroy" the White demographic core, not just in the United States, but throughout the West.
There is also a dispassionate admission to planning the attack before it occurred "to directly reduce immigration rates to European lands by intimidating and physically removing the replacers themselves." Moreover, the chosen target was the upstate New York store because "zip code 14208 in Buffalo has the highest black percentage that is close enough to where I live."
Indeed, it has been reported that Gendron had driven 200 miles from Conklin, New York, to carry out the shooting, in which eleven of the thirteen victims shot during the incident were Black.
The mass shooter was already known to the state police
According to The Buffalo News, officials at the Susquehanna Valley High School reported Gendron to the police last year after he had threatened violence in comments made to fellow students. Furthermore, a government source told the news outlet:
A school official reported that this very troubled young man had made statements indicating that he wanted to do a shooting, either at a graduation ceremony, or sometime after.
Subsequently, New York State Police investigated Gendron before referring him for a mental health evaluation and counseling. He spent a day and a half at a hospital and was released.
Gendron's former classmate, who asked not to be named, recalled that students had to create their own countries with the government of their choice during an exercise on political class. The mass shooter selected a regime that the classmate described as "Hitler-esque" and added that "His views were extreme. You could pick any form of government that you wanted and he picked a totalitarian government."
Other classmates described Gendron as a quiet, studious boy who had turned to online streaming games and ways to capture his peers' attention. For example, he had entered school covered head to toe early last year in a hazmat suit.
The teenager was known for keeping to himself, and when he did talk, the topics revolved around "isolation, rejection and despair." Matthew Casado, who graduated with Gendron last year, said, "He talked about how he didn't like school because he didn't have friends. He would say he was lonely."
Parents from "pristine family" are interviewed
Susquehanna Valley High School records reportedly show that Gendron achieved high honors in his senior year, scoring above 92 percent in all his classes. The teenager was a former student at Broome County Community College, where he aspired to be an engineer like his parents.
According to law-enforcement sources, the FBI has recently interviewed the teenager's parents, Paul and Pamela, who both work as civil engineers with the state Department of Transportation.
A schoolmate expressed that Gendron came from a "pristine family" and "they have everything together, they were just perfect." Several Facebook posts show the parents and their three boys enjoying amusement park vacations, shooting laser tag guns, and opening presents on Christmas morning in matching outfits.
Moreover, according to neighbor Nancy Santucci, the teenager comes from an upper middle class household:
They have a really nice family. They seem like regular people. In a million years I never would think that anyone from this neighborhood would drive to Buffalo to carry out a racially motivated shooting.
Unfortunately, the gruesome turn of events was predictable, and sadly, there is a fair chance it won't be the last. With political tensions at an all-time high in the United States, its youth is impacted the most. This unsettling reality is made worse because young Americans have a lower sense of patriotism, particularly Gen Z-ers, than earlier generations in their late teens.
The antidote to domestic extremism
Throughout Gendron's manifesto, there is a recurring theme about the 'replacement' of White people throughout the West and America being an "off-shoot of the European people."
At no point does the young American speak highly of his nation, nor does he champion the Founding Fathers of the U.S. Constitution. Instead of proudly describing himself as a patriot, he solely emphasizes his European heritage.
In contrast, a proud American loves his or her nation.
Moreover, multiple sources berate two classes of people the mass shooter identifies as the cause of America's dire systemic problems—Jews and Blacks—with details ranging from genetics to criminal statistics to cultural influence.
In contrast, the American "can-do" mentality will seek opportunities to build solutions, including businesses, schools and new infrastructures, instead of finger-pointing their perceived problems at those who might have achieved high social status and positions of influence through a strong work ethic and excellent networking.
Gendron has no faith in democracy, which he justifies by stating that "democracy is mob rule and the mob itself is ruled by our enemies. The global and corporate-run press controls them [our enemies]."
How much American history this young man studied is unknown. For example, did Gendron understand the practices that gave birth to the American democratic republic, including the importance of natural law, hard work, individual liberty and the separation of powers, unlike the relatively higher reliance upon the government in Continental Europe?
As expressed in a previous article, it is of the opinion that the antidote to violent behavior in the form of domestic extremism is fostering belonging and solidarity as Americans:
Cultivating a strong sense of American patriotism, identity and belonging among young people may diffuse the potential likelihood of verbal and physically violent outbursts from those who might otherwise feel bedeviled, victimized, left behind and made to feel like second-class citizens in their own country.
It is noticeable from social media groups that a proportion will prioritize "blood and soil" over their nationality as Americans. Some might even feel repulsed and aggravated by those from a genetically distant ethnicity whose temperaments and mannerisms may differ on average. It makes for an uncomfortable read. Yet, pre-independent colonial America was transformed by predominantly White settlers and enslaved Black people, albeit of different social statuses, in a land that Indians inhabited for thousands of years.
Targeting practical challenges in America
According to Gendron, "green nationalism is the only true nationalism." That is to say, people are the product of their natural environment and that "our own culture was molded by these same lands." The teenager then accuses left-wing politics of rebranding the "environmentalist movement" by adding:
The left has controlled all discussion regarding environmental preservation whilst simultaneously presiding over the continued destruction of the natural environment itself through mass immigration and uncontrolled urbanization, whilst offering no true solution to either issue.
Instead of speaking about practical challenges in America, including a fragile and aging infrastructure of bridges, roads and transportation systems, he refers to the Old Continent: "The Europe of the future is not one of concrete and steel, smog and wires but a place of forests, lakes, mountains and meadows."
Differing from Gendron, some will espouse the language of violence on social media but have enough concern about their future to avoid physically lashing out at people they believe are the root of America's social, cultural and political challenges.
And then many might be concerned about mass immigration transforming the country—and no, not just from Central or Southern America but every country, including those in Europe. Such opinions do not stem from a place of hostility and disgust but genuine concern about the state of the nation. They might believe that those entering the United States should want to champion and live by the ideals of America as enshrined in the Constitution—the core of which was influenced by the Magna Carta and the English Bill of Rights of 1689, possible Dutch writings, Greco-Roman philosophy and Christian teachings, and the Declaration by John Locke.
We live through unprecedented, challenging times where political polarization is reportedly reaching a "tipping point" and a divisive topic involves mass, often illegal, immigration. Yet, amongst all this infighting, let us not forget that America's youth needs to be protected, championed and reminded of their extraordinary heritage that might have never occurred without the will and sacrifice of their political ancestors.
Therefore, learning American history with a heavy emphasis on the Constitution—ensuring that all Americans and residents study—is essential to fostering national unity, as painfully tricky as it may be in current times.
Not forgetting that it was the 45th President, Donald J. Trump, who had expressed a vision toward delivering a "pro-American" education: "We want our sons and daughters to know that they are the citizens of the most exceptional nation in the history of the world."
Content syndicated from Dear Rest of America with permission
Agree/Disagree with the author(s)? Let them know in the comments below and be heard by 10's of thousands of CDN readers each day!
Support Conservative Daily News with a small donation via
Paypal or credit card
that will go towards supporting the news and commentary you've come to appreciate.