This article was published at 9:30 am 8/26/21, updated throughout the day, and received its most recent update at 2:45 pm on 8/27/21
13 members of the United States military were killed, and an additional 17 were injured Thursday by a suicide bombing in Kabul, Afghanistan according to a confirmed report.
The death toll, updated Friday, includes 11 Marines, 1 Army Soldier, and 1 Navy Corpsman.
The Marines, Army Soldier, and Navy Corpsman killed are the first U.S. combat deaths in Afghanistan in more than a year and, with the injured, represent almost two complete Marine rifle squads. The previous suspension in hostilities was due to an agreement between the Trump administration and the Taliban that was upended by President Biden.
The Department of Defense hid the casualties by first saying nothing then obscuring the full truth.
Initially, Pentagon Press Secretary John Kirby would only confirm that there were U.S. and civilian casualties, but later issued a statement confirming "a number" of deaths and injuries.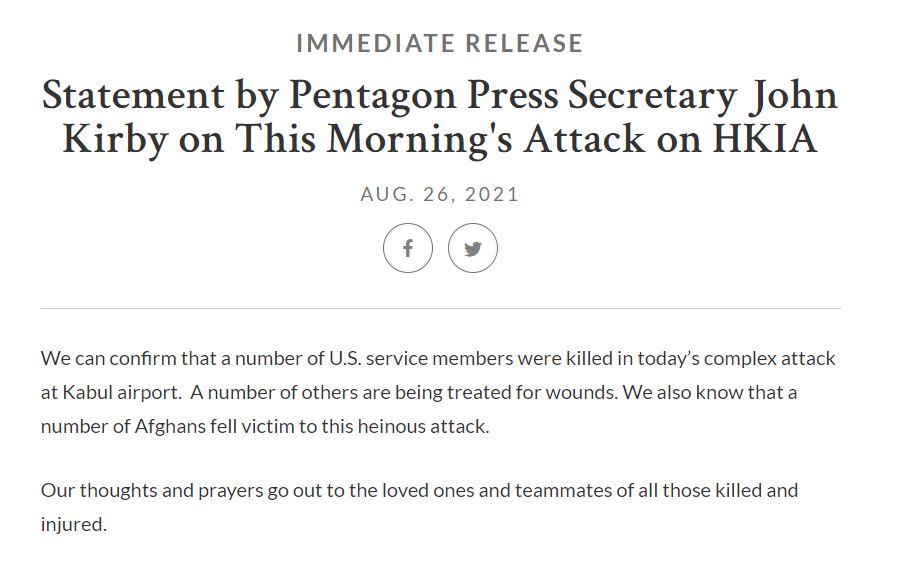 Other, unconfirmed, reports had put the U.S. casualty total at 3 with an additional 13 civilians injured or killed. Some officials only told the media about the 3 injured service members.
The suicide bomber detonated just outside of the airport that the Biden administration has been using as an evacuation point. The gate is close to a hotel used by Americans to await their turn to evacuate.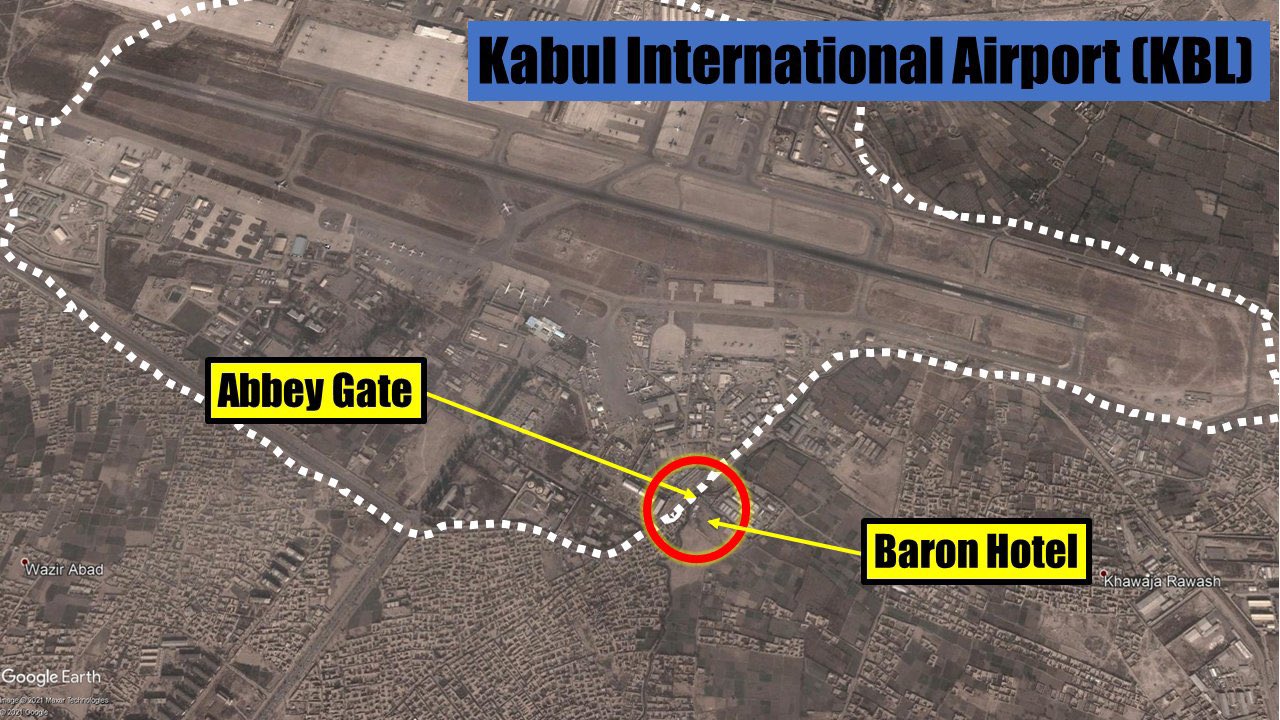 A later released video conflicted with the reports of 13 civilian casualties. WARNING: GRAPHIC:
The most recent totals put civilian deaths at 170.
It is also being reported that hundreds of "ISIS-K" militants are in the area.
The situation in Afghanistan has deteriorated rapidly since President Biden scrapped the Trump plan and made his own. The Taliban is now better equipped than 84 nations, American citizens are trapped in the country, and now at least thirteen U.S. service members have died.
This is a developing story and will be updated.
Content created by Conservative Daily News and some content syndicated through CDN is available for re-publication without charge under the Creative Commons license. Visit our syndication page for details and requirements.
Support Conservative Daily News with a small donation via
Paypal or credit card
that will go towards supporting the news and commentary you've come to appreciate.