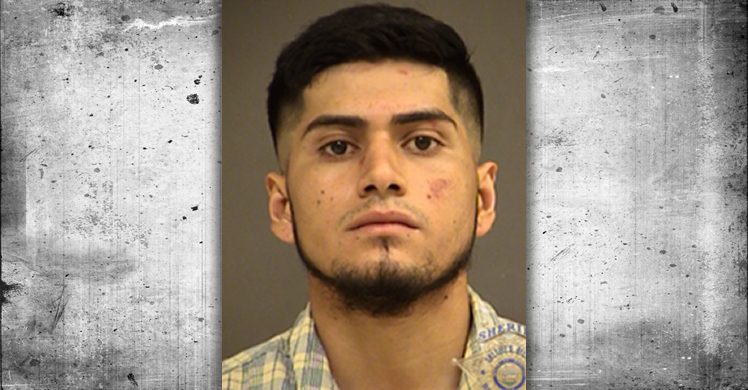 PORTLAND, Ore. – On July 12, Washington County Sheriff's Office deputies announced they had responded to a crash involving Alejandro Maldonado-Hernandez, as well as Patrick Ator and his wife, Janace Ator, who were traveling in another vehicle. Maldonado-Hernandez, who was in the United States illegally and allegedly responsible for the crash, was transported to the local hospital with only minor injuries. Mr. Ator was taken to the hospital where he was treated for severe injuries while his wife, Janace, lost her life as a result of the injuries sustained in the crash.
Maldonado-Hernandez was arrested by local authorities the same day and booked into the Washington County jail on charges of felony manslaughter in the second degree, felony assault in the third degree, and misdemeanor reckless driving.
On July 16, U.S. Immigration and Customs Enforcement (ICE) officers encountered Maldonado-Hernandez while he was being held at the Washington County jail and lodged an immigration detainer.
On August 8, the jail failed to honor the detainer and released Maldonado-Hernandez back into the community he had previously victimized.
Under federal law, ICE has the authority to lodge immigration detainers with law enforcement partners who have custody of individuals arrested on criminal charges and who ICE has probable cause to believe are removable aliens. The detainer form asks the other law enforcement agency to notify ICE in advance of release and to maintain custody of the alien for a brief period of time so that ICE can take custody of that person in a safe and secure setting upon release from that agency's custody. Yet, across the United States, several jurisdictions refuse to honor detainers and instead choose to willingly release criminal offenders back into their local communities where they are free to offend.
When law enforcement agencies fail to honor immigration detainers and release a criminal alien onto the streets, it negatively impacts public safety.
"The decision to rebuff immigration detainers and not to hold dangerous individuals until ICE arrives to pick them up is a costly one," said Nathalie Asher, Seattle field office director for ICE's Enforcement and Removal Operations (ERO). There is nothing that should prevent local law enforcement officials from making a simple phone call to notify ICE that a criminal alien is being released. The decision to continue to cite misguided sanctuary laws that allow dangerous criminals back on the streets, and many times the opportunity to flee prosecution, is irresponsible and jeopardizes public safety."
According to a Washington County Sherriff's Department news alert investigators learned Aug. 27, that Maldonado-Hernandez fled to Mexico to avoid prosecution.
It is safer for everyone if ICE takes custody of an alien in the controlled environment of another law enforcement agency as opposed to visiting an alien's residence, place of work, or other public area. Arresting a criminal in the safety, security, and privacy of a jail is always the best option.
"It is real slap in the face to the victims friends and family when criminal aliens, in this case a man who has caused the death of a woman and severe injuries to her husband, are released into the community due to dangerous sanctuary policies," continued Asher. "How many lives have to be lost before politicians are more concerned about public safety than their own political agendas?"
Maldonado-Hernandez remains an at-large criminal alien.
Do not attempt to apprehend any subject. If you have information about the whereabouts of these fugitives, immediately contact your local ICE office or call the national hotline at 1-866-DHS-2-ICE.
Content created by Conservative Daily News is available for re-publication without charge under the Creative Commons license. Visit our syndication page for details and requirements.
Support Conservative Daily News with a small donation via
Paypal or credit card
that will go towards supporting the news and commentary you've come to appreciate.