Thursday Polls show a tightening race and hillary losing ground in key states
More polls released today tell a story of the queen losing her footing while the reality T.V. star holds steady.
Quinnipiac, Suffolk,  and Magellan polling show that Colorado, Pennsylvania, New Hampshire, Michigan, Minnesota, Nevada, New Hampshire and Ohio all get weaker for Hillary, while Trump loses some ground in Virginia.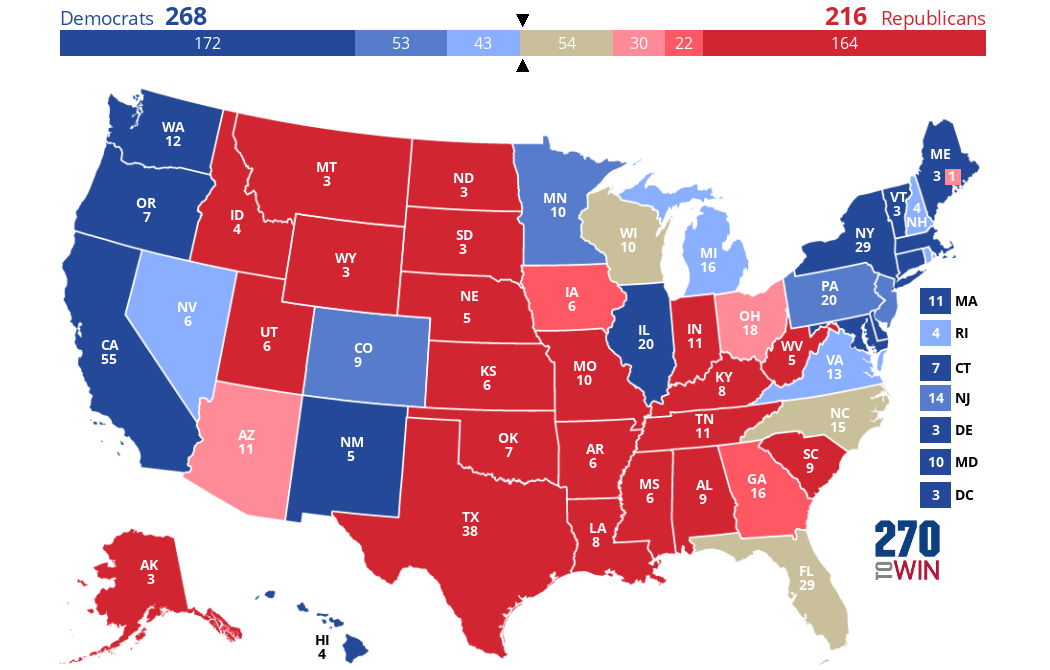 Click the map to create your own at
270toWin.com
Hillary's strength in Nevada and Virginia have her within two points of the magic 270 by CDN's electoral analysis, but several states are weak for her and trends are showing voters turning away from the Democrat nominee.
Trump's path isn't easy either. If this map holds, he'll need Florida, North Carolina and something else to make 270.
Support Conservative Daily News with a small donation via
Paypal or credit card
that will go towards supporting the news and commentary you've come to appreciate.