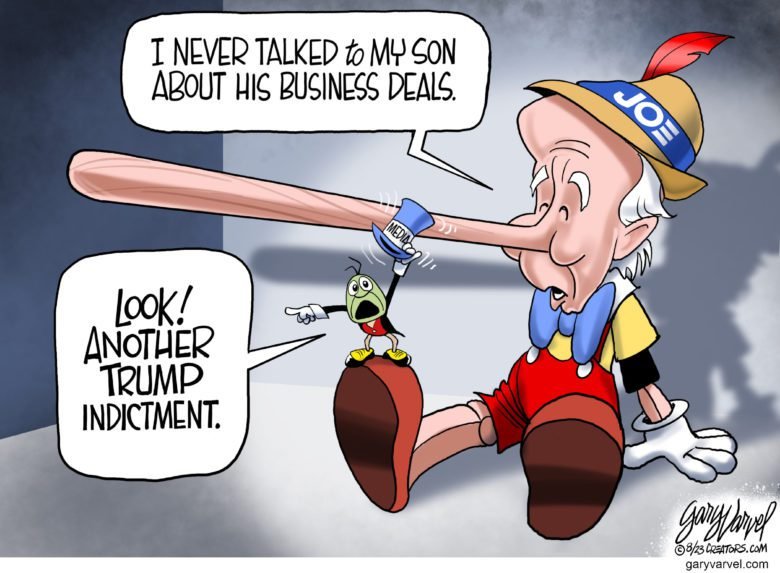 Biden lies about everything – his corrupt family business, the economy, his accomplishments – and the mainstream media can't be bothered to look into any of it.
Cartoon by Gary Varvel, commentary by R. Mitchell, Editor-in-Chief
See more @Varvel toons HERE.
Support Conservative Daily News with a small donation via
Paypal or credit card
that will go towards supporting the news and commentary you've come to appreciate.