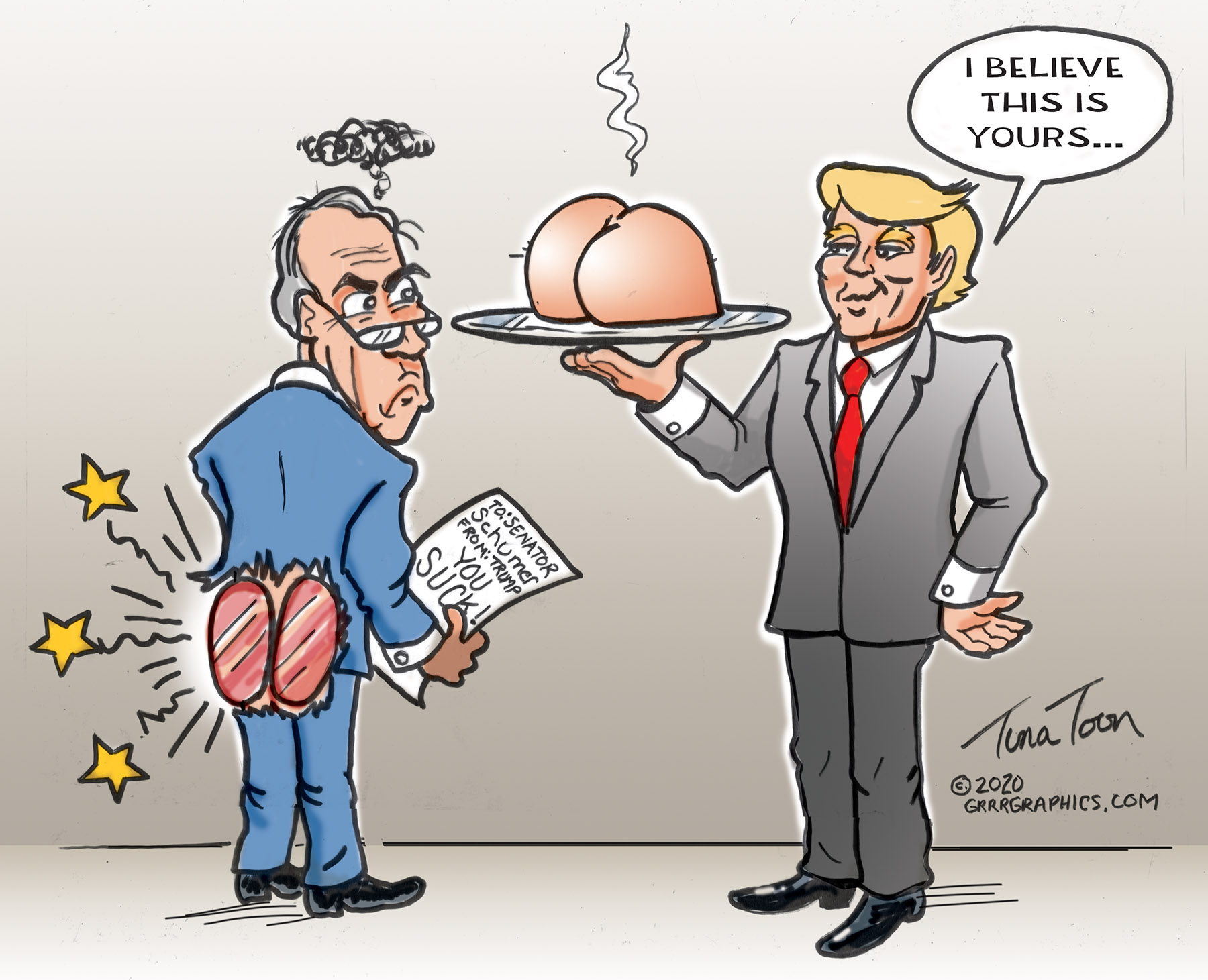 Now We Know Why Chuck's Crying
President Trump:
"I've known you for many years, but I never knew how bad a Senator you are for the state of New York, until I became President" 
Senator Schumer thought he would zing Trump with a snarky letter telling Trump he is doing a terrible job leading the country in a crisis. Trump sent Schumer his "rebuttal ".
Schumer's butt never knew what hit it…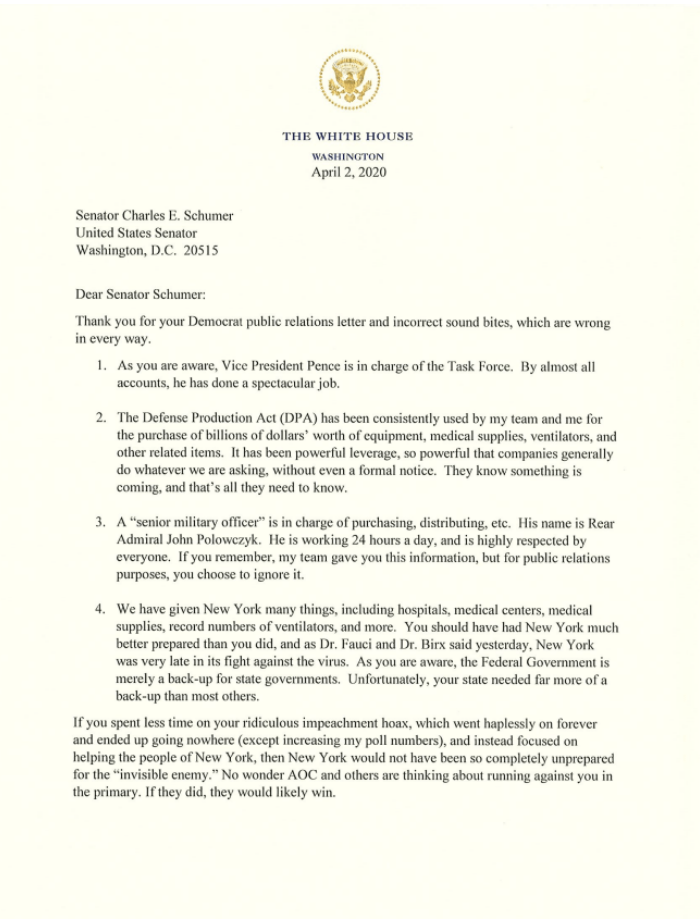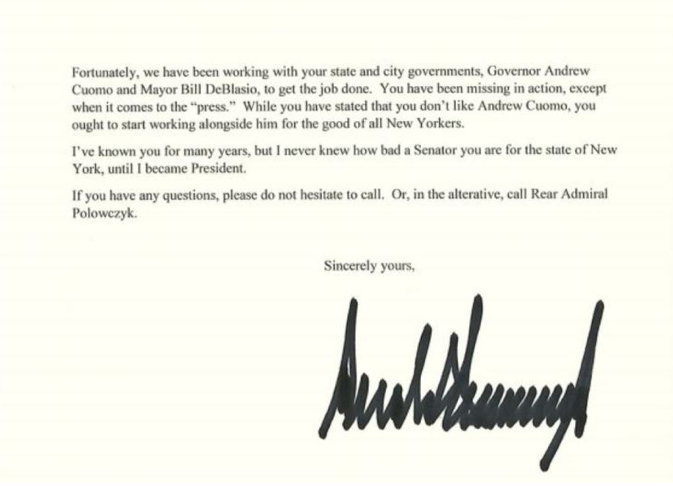 OUCH!
(Article Continues Below Advertisement)
You play with fire you get burned Cryin' Chuck!
Tina
Wake up Right!
Subscribe to our Morning Briefing
and get the news delivered to your inbox before breakfast!
Sponsored Content