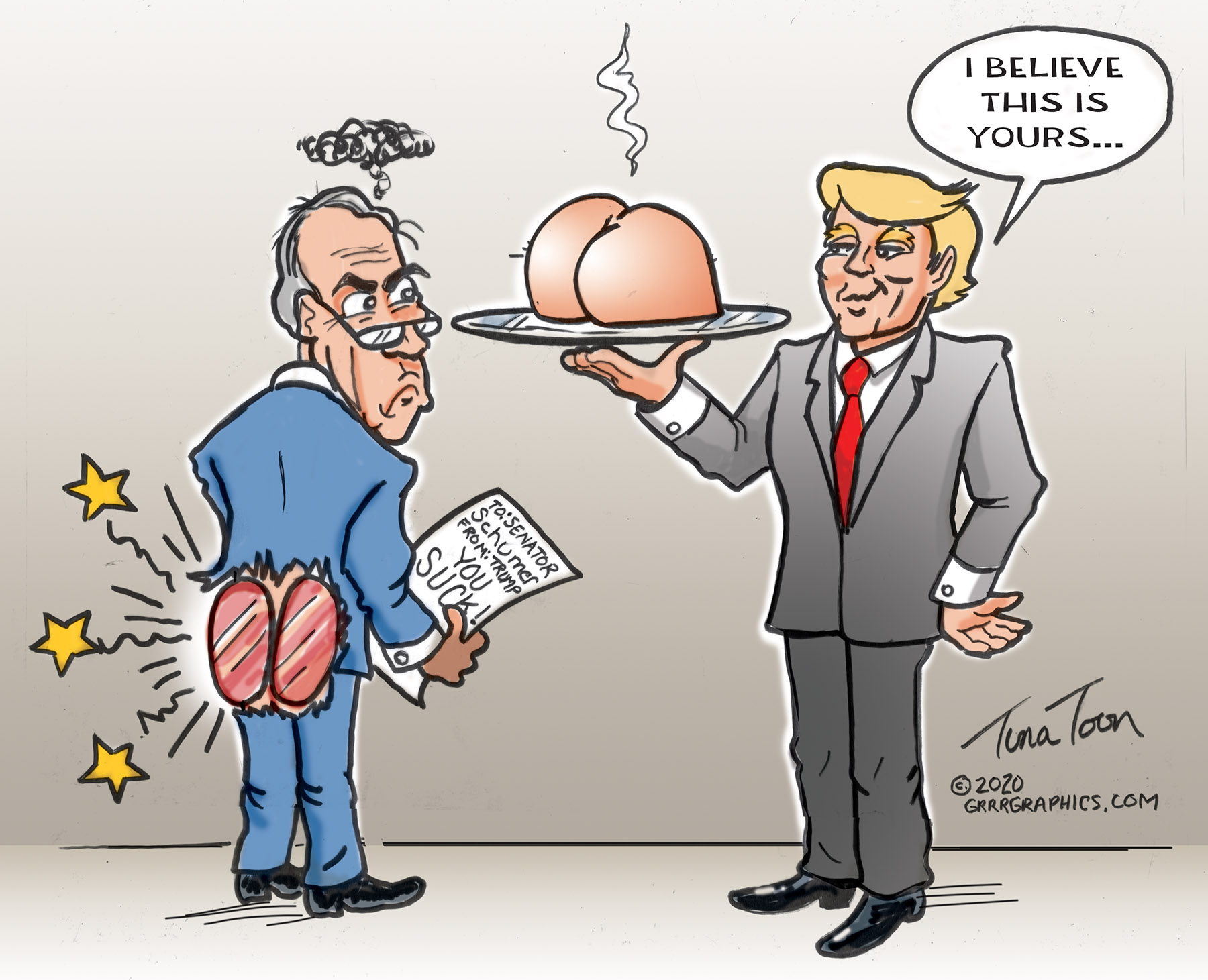 Now We Know Why Chuck's Crying
President Trump:
"I've known you for many years, but I never knew how bad a Senator you are for the state of New York, until I became President" 
Senator Schumer thought he would zing Trump with a snarky letter telling Trump he is doing a terrible job leading the country in a crisis. Trump sent Schumer his "rebuttal ".
Schumer's butt never knew what hit it…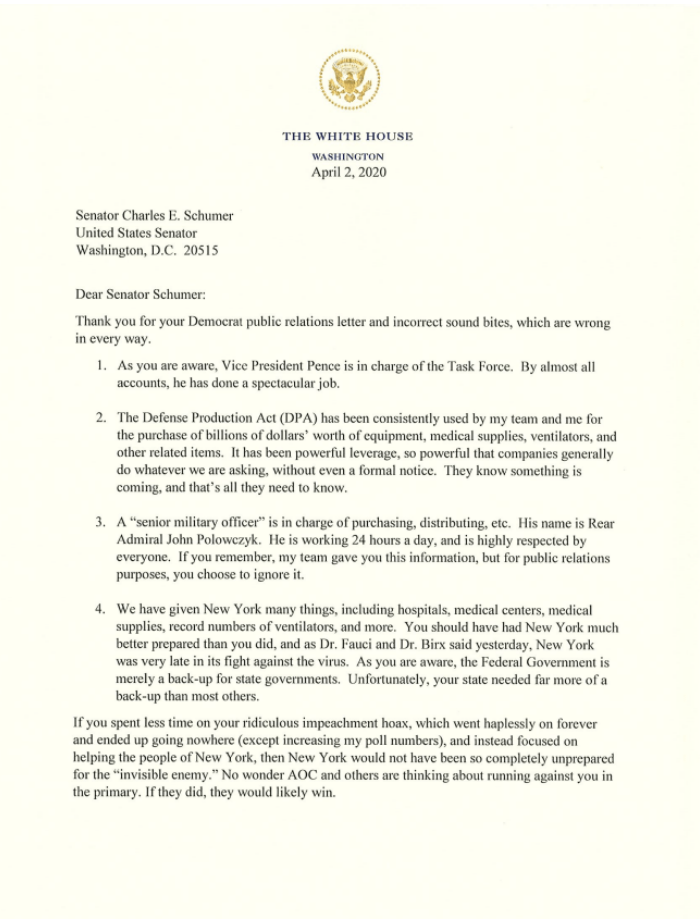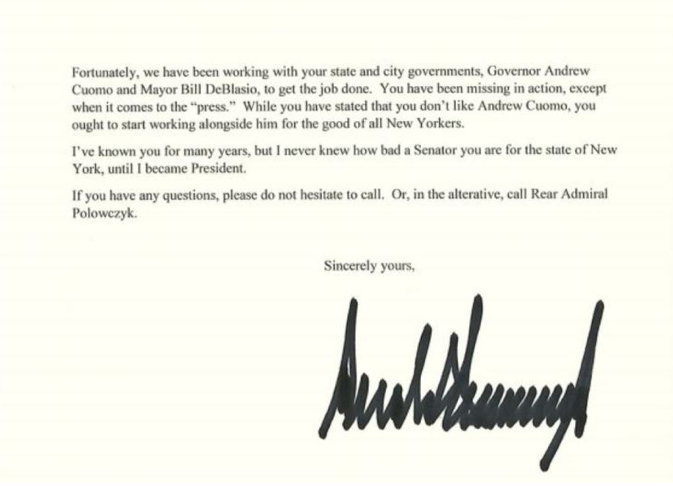 OUCH!
You play with fire you get burned Cryin' Chuck!
Tina
Support Conservative Daily News with a small donation via
Paypal or credit card
that will go towards supporting the news and commentary you've come to appreciate.