The stock market has been on the decline lately.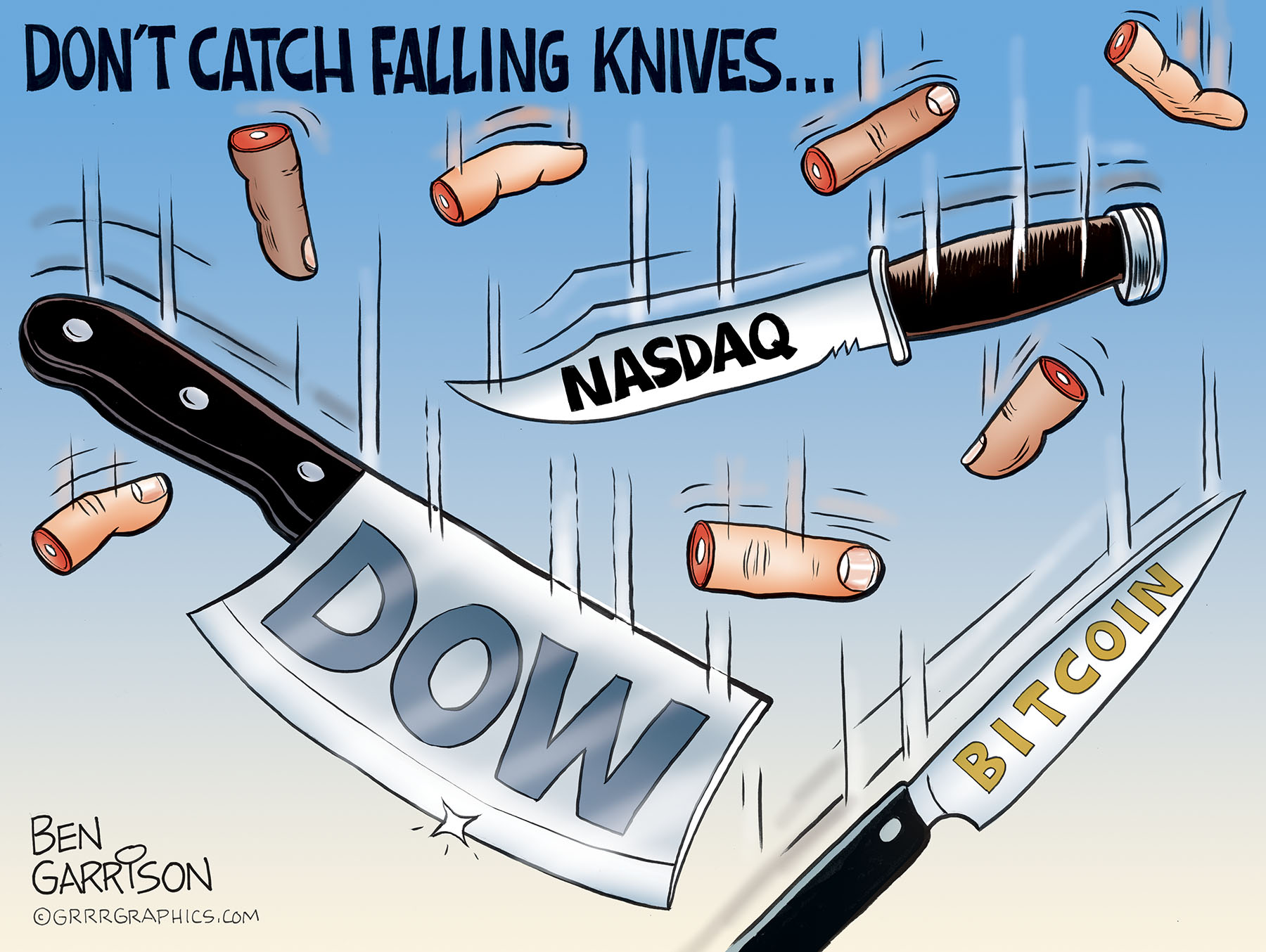 UPDATE: The Dow Jones Industrial Average dropped 451 points, bringing its two-day losses to more than 1,000 points. The S&P 500 fell 1.5 percent while the Nasdaq Composite plunged nearly 2 percent.  CNBC
Trump claimed credit for the big gains over the past two years. Now he's blaming The Federal Reserve for the downtrend. In reality, the president deserves neither credit nor blame for what the stock market has been doing. The Fed deserves some of the blame because of their rate hikes. They may also be trying to collapse the market so that Trump gets stuck with a bad economic reputation, thus causing him to lose in 2020. The Fed's 'plunge protection' team no longer seems to be quickly stepping in to prop things up. Trump's real economic achievements may help balance things out, but that remains to be seen.
The stock market flew up for ten years because of low interest rates and there was no other place investors could go and make good returns. The markets were also helped by many big companies conducting stock buy backs. But now the stock market seems to be in balloon territory. Some of the valuations bordered on the ridiculous. Tesla, for example. Its pot smoking CEO was forced to step down for a while for making claims he could not back up. Amazon briefly reached $2,000 per share. Who can afford such a thing? Certainly not millennials. Nearly one third of them have been forced to move back in with their parents. Many have college degrees funded by massive debt. They can't buy homes, let alone invest in the stock market. In fact, the majority Americans can't afford to dabble in the stock market. Many are also deep in debt and living paycheck to paycheck. Massive debt is choking the entire system.
The billionaire elite control most of the stocks. Access to super computers helped guarantee their wins, but even they have been cashing out. George Soros, for example. Insiders always know when to bail.
Many didn't expect Bitcoin to collapse like it did this year, but it did.  I understand that many are desperate to escape the debt dollar monopoly enjoyed by the central bankers, but Bitcoin isn't real money because it's not easily transferable. Its value fluctuates greatly day to day. You can't easily buy groceries or fill up the gas tank using bitcoin. Gold and silver used to be the purest form of money and it still is according to our Constitution, but before it can be used it also must be converted into debt dollars. Silver in particular should have done what Bitcoin did. That is, make a giant run because of all the debt dollars that have been printed out of thin air, but precious metals are rigged and controlled by that same central banker paper.
We could still see some large bounces in the stock market. Bitcoin has already rocketed up nicely from fresh lows. Such bounces won't last. They never do in bear markets. It's time to recognize the bear and beware. There could be a lot more downside in store.
—Ben Garrison
The post Falling Knives appeared first on Grrr Graphics.
Support Conservative Daily News with a small donation via
Paypal or credit card
that will go towards supporting the news and commentary you've come to appreciate.