Featured
Veterans Storm Washington, DC! Met With Riot Gear And Tazers!
These are photos gathered from Social Media from the Million Veteran's March on DC today. We have reached a very sad day in America when the gathering of those who fought for our freedoms are greeted by police in riot gear!
May God bless America, and may God bless all who have given so much for our freedom!
We will continue posting photos throughout the day.
A Lady is tazed on the march
Can You Hear Us Now??
OLDER WOMAN STUCK BY POLICE!
Just witnessed police whack older women with night clubs. Young kids pushed and crying. Out of control. I was in the middle of it all. Equally sad and proud of what I saw today.
Obama must be scared- he's leaving the White House!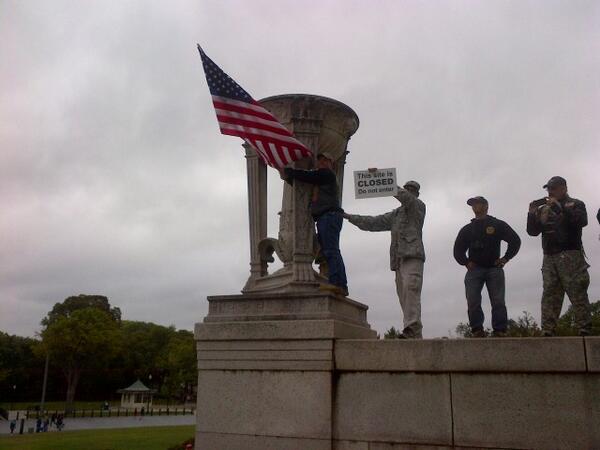 A great link with many pictures from today.
Support Conservative Daily News with a small donation via
Paypal or credit card
that will go towards supporting the news and commentary you've come to appreciate.