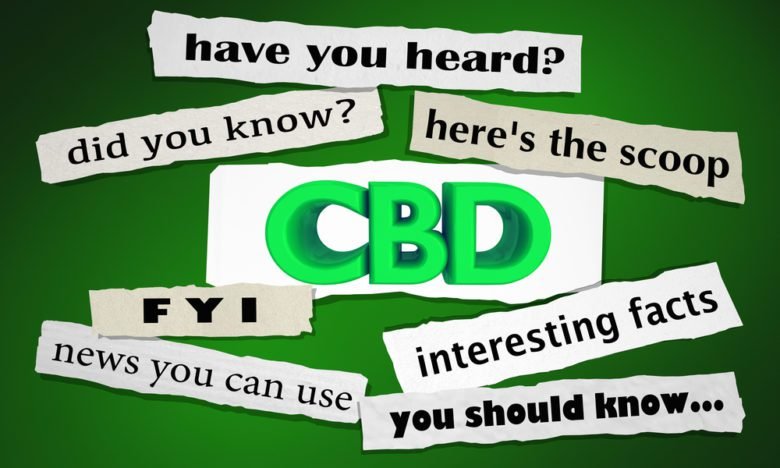 When it comes to finding natural ways to relax and unwind at the end of the day, CBD has a lot to offer. This natural compound is something that people have been enjoying for generations for its soothing properties. That being said, any kind of cannabis-derived product has had a bit of a controversial career, at least in the United States over the last few years. CBD is no stranger to headlines as more and more states begin to lose restrictions and even legalize the use of cannabis and cannabis-derived products.
However, CBD itself is not necessarily something that should just be lumped in with substances like marijuana, or the chemical compound THC. If you have been wanting to find out more about CBD, here is everything you need to know including three things you'll probably be surprised by.
What Exactly is CBD?
CBD, or cannabinoid, is a chemical compound that is extracted from cannabis plants. The most famous cannabis products are usually derived from what is known as marijuana, or pot, and are used as a recreational psychoactive drug. People have used cannabis for centuries for its medicinal properties as well as a recreational drug.
In many states, cannabis products have been leaglized for medical use as they do provide a strong, natural source of pain management. While legislation is loosening, recreational use of marijuana is still heavily policed. In certain states like California or Colorado, recreational use of cannabis has been legalized with restrictions as a controlled substance.
The most important aspect of CBD, and why it has become so popular over recent years and so widely accessible, is that it lacks the psychoactive chemical compound, THC. Without THC, this cannabinoid that is derived from the Cannabis sativa plant has been hailed as a wonder drug that is free of any kind of psychoactive effect. That means that CBD products can be used legally without any fear of creating an influence on a person.
Why Do People Use CBD?
If CBD doesn't cause the effect of getting someone 'high' as marijuana does, why would anyone want to use it? CBD products claim a robust set of health benefits that are considered non-habit forming, which is what has made CBD products so attractive to the modern consumer. While CBD doesn't have the psychoactive effects of THC, as a cannabinoid, this compound is still able to interact with the human ECS.
The ECS stands for Endocannabinoid System and is composed of chemical receptors and signals that are integrated throughout the body. While the ECS spreads through the entire body, it is mostly localized in the brain and the rest of the central nervous system. This system is thought to play a huge role in the body's ability to maintain homeostasis. The body naturally creates its own cannabinoids as part of the ECS that interacts with specialized cell receptors. When cannabinoids are taken in through dietary resources, such as cannabis or CBD, they can influence ECS.
Potential benefits of using CBD products range from pain relief to improved mental health and cognitive function, as well as supporting cardiac health. One of the benefits of CBD is that there are so many ways that a person can enjoy CBD. When it comes to products that contain CBD, there are creams, lotions, CBD edibles, and CBD-infused products.
CBD edibles and other CBD products are popular because they claim to bring powerful soothing properties to a person's day, without putting them under the influence the way marijuana does. Not only that, but CBD edibles come in a variety of delicious flavors and can become your favorite on-the-go snack. CBD-infused products like lotions or topical creams are also easy to attain and claim to have an all-natural, soothing quality that makes them popular.
1. CBD Can Be Derived From Hemp and Marijuana
Something that people may not know about CBD, is that it can be derived from both hemp and marijuana. When most people think of CBD, they typically think of hemp, which is a cannabis plant that has no-to-negligible amounts of THC. While CBD is often extracted from hemp, it can also be extracted from marijuana.
2. CBD is One of Hundreds of Cannabinoids
When it comes to the number of different cannabinoids that are found in cannabis, CBD is one of hundreds. CBD is popular because it is thought to help promote relaxation and calm, as well as help mitigate pain.
3. CBD is Safe For Pets
While you should always consult your veterinarian before giving your pet any kind of new treatment, more and more vets are prescribing CBD for dogs and cats. CBD's clean, all-natural source of pain management and relaxation is thought to help animals as well as humans.
Conclusion
CBD products boast incredible health benefits and are generally considered safe. If you want to try out CBD for yourself, pick up some CBD edibles, or perhaps a CBD-infused topical cream to try it out!
Support Conservative Daily News with a small donation via
Paypal or credit card
that will go towards supporting the news and commentary you've come to appreciate.