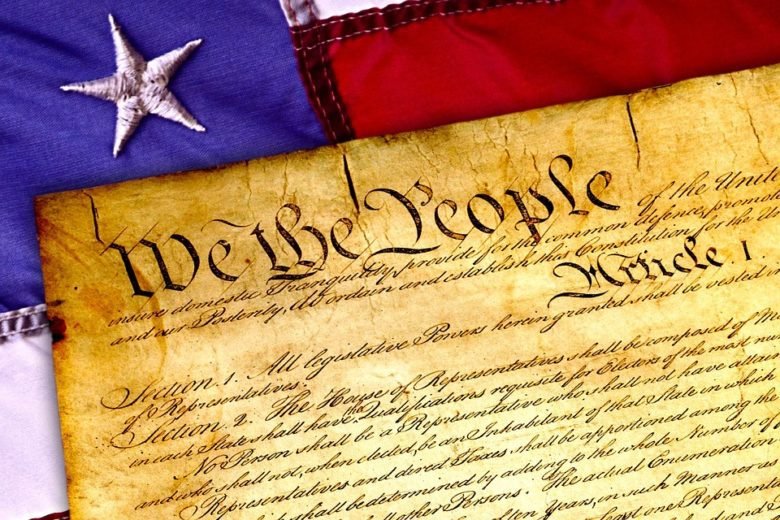 In early May, many Republicans in the U.S. House of Representatives rallied around and pushed through the "Secure the Border Act of 2023," an immigration enforcement bill that focuses on constructing a wall between the Mexico-U.S. border, and aims to codify a policy of Trump's administration that required migrants to await their U.S. immigration court dates in Mexico.
As the U.S. Department of Homeland Security states on its website, "Protecting our borders from the illegal movement of weapons, drugs, contraband, and people, while promoting lawful entry and exit, is essential to homeland security, economic prosperity, and national sovereignty."
Indeed, protecting and managing U.S. borders over land, air, and sea from the illegal, unlawful entry of people prohibited by law is vital to national security and economic prosperity; it is also essential for an industrialized nation or any country seeking to maintain a sovereign state.
The House voted 219-213 to pass the proposed bill, with all Democrats and only two Republicans in opposition—Reps. Thomas Massie of Kentucky and John Duarte of California.
Given that Democrats gained control of the Senate after the 2022 midterm elections, the bill is unlikely to pass into law under the current Biden administration. Yet the "Secure the Border Act of 2023" has nonetheless gained the support of the majority of House Republicans, reflecting the voting direction in a possible Senate held by Republicans at a later date.
Now, the proposed legislation is an attempt to counteract the lifting of Title 42, which blocked migrants from claiming asylum during a public health emergency such as the coronavirus "pandemic."
However, the bill wouldn't only target migrants entering the United States illegally, as Massie has pointed out. He tweeted that a section directing employers to use the "Verify Employment Eligibility" or "E-Verify" system to ensure employees' citizenship status would be akin to giving the federal government the "ultimate on/off switch for EMPLOYMENT."
"I will NOT vote to require EVERY American to get [President Joe] Biden's permission if they want to work," Massie continued in his tweet. "Giving the federal government more power over YOU is a mistake."
Indeed.
A national E-Verify system would imply more federal meddling and state control in private business matters—which includes their employees. Although the "Secure the Border Act of 2023" is being promoted as an immigration measure, mandating E-Verify might arguably install the groundwork for a centralized economy.
Consider the hypothetical scenario: all employers must check citizenship status and work eligibility using a national E-verify system when hiring a prospective employee.
It might sound reasonable and straightforward, to ensure citizens and lawful residents apply, prevent the hiring of illegal migrants and potentially deter illegals from entering the United States in the first place, right?
The problem is that E-Verify might transform hiring employees into a privilege by giving the government power to grant those who can work at a business and those who cannot—including the Good American as a law-abiding taxpayer.
As Massie highlighted, the Biden administration "forced millions of Americans to take VACCINES by threatening their JOBS, and turning EMPLOYERS into enforcers." Now imagine giving that same administration, or any other one to follow, the right to determine someone's employment through E-Verify.
The objective of preventing migrants from illegally entering the United States and pursuing work through illegal means cannot and must not have the adverse reaction of tampering with the right to work for the Good American.
Before members of Congress grant the federal government any additional power, consider an administration, political entity or three-letter-agency that might weaponize that same power towards dissenters, activists or the average citizen who does not conform to its favored dogma.
Consider that a federal government empowered to penalize employers and employees on citizenship status could impose penalties on entirely different grounds—for example, their political affiliation, religious membership or vaccination status.
Let us remind ourselves that the Biden administration's COVID-19 "vaccine" policy required businesses with over 100 employees to mandate their employees be inoculated or undergo costly weekly testing.
Now imagine how a national E-Verify standard could be weaponized against Americans more than migrants who illegally cross the southern border and possess no legal work permit.
Massie has continued to point out potentially dangerous features of the bill, also known as H.R.2, that "contains vague references to two pilot programs of non-photographic technology you must use to prove your identity to [U.S. Department of Homeland Security] DHS in order to get a job. What is it? Fingerprints? DNA? Retina? Why not just say it in the bill? Is E-Verify actually Patriot Act 2.0?"
Yet Reps. Massie and Duarte appear to be lone wolves among their Republican comrades. The former United Nations ambassador and current presidential candidate Nikki Haley supports mandatory E-Verify. Furthermore, a bill requiring private businesses with 25 or more employees to use E-Verify passed the Florida House of Representatives in early May, backed by the state's Republican Gov. Ron DeSantis.
Let us remind ourselves that in 1986, the Immigration Reform and Control Act created the essential employment verification known as the I‑9 form that every new employee must complete. Back then, Republican Ronald Reagan was president, and Democrats held both the House and Senate.
At present, the I-9 form costs employers an estimated 13.48 million annual burden hours. Thus, demanding full adherence to E-Verify would require additional government funding, increased disciplinary enforcement and possibly intrusive biometric identity proof—all of which could be detrimental to the Good American.
An E‑Verify mandate would add another layer to the I‑9 form: the information on that form would be entered into a government internet-based system that compares it with records available in the Social Security Administration (SSA) and DHS.
The prospective employee is "authorized to work" if the system's results confirm their identity.

On the other hand, the system may return a "tentative non​confirmation (mismatch)," which requires the employee and employer to take action to resolve the "mismatch."

However, if the mismatch fails to resolve, the employer may terminate the employee's employment through a "final nonconfirmation."
E‑Verify was created by the federal government and funded by the taxpayer. To understand the speed of growth, a report by Congressional Research Service highlighted that between the 2007 and 2012 fiscal years, E-Verify queries increased by more than six times, from 3.3 million to 21.1 million. For comparison purposes, according to the Bureau of Labor Statistics data, there were about 52 million nonfarm hires in the latter year.
However, under 50 percent of contested tentative non ​confirmation cases in 2012 took the DHS eight or more working days to resolve—and employers are understandably hesitant to hire new employees who might not be U.S. authorized to work.
Whereas just over 400 thousand employers participated in using E-Verify in 2012, that number had risen to approximately one million nearly a decade later. Thus, we can presume a rapid increase in E-Verify usage if the system is mandated nationwide. Moreover, employers might avoid costs by pre-employment screening and rejecting job applications returned as tentative nonconfirmation altogether.
Over a decade ago, an audit of E-Verify revealed that an estimated 54 percent of unauthorized workers were incorrectly found to be "work authorized" due to excessive identity fraud. Westat, a firm established in research, data collection and analysis, noted that 6.2 percent of all E-Verify queries related to unauthorized workers, yet over half were given the green light in the United States.
It might be argued that the technological ability to detect document fraud has increased since 2010 when the audit results were first reported. However, with every new advancement in fraud detection comes an equally opposite reaction of increased deceitful tactics.
In fact, consider that the U.S. Federal Trade Commission highlighted that 2.8 million fraud reports were filed in 2021 and consumers lost over $5.8 billion, an increase of more than 70 percent from the previous year. To emphasize the uptick, consumers lost over $3.3 billion in 2020, a $1.8 billion increase from 2019.
Now, back to E‑Verify: the system relies upon documents presented by the employee or job applicant to the respective employer. Frequently, a loophole involving deceased U.S. citizens' information has been used as identify fraud.
According to a review by the watchdog for the SSA in 2015, around 6.5 million Americans were 112 or older. At the time, fewer than 40 people worldwide were living at 112 years old, according to the Gerontology Research Group. In other words, the information of those supposed supercentenarian Americans, with no death date, could be used by illegal migrants and likely receive work authorization.
The fact that a national E-Verify proposal has broad Republican support remains concerning. Enabling such a scheme nationwide is comparable to mandating vaccines and domestic surveillance activity—often, for the Good American and not those in the business of tax evasion or persons living illegally in the country.
Bottom line: Congress should refrain from giving the federal government any further temptation to deprive Americans of the right to privacy and civil liberties.
Content syndicated from Dear Rest of America with permission
Agree/Disagree with the author(s)? Let them know in the comments below and be heard by 10's of thousands of CDN readers each day!
Support Conservative Daily News with a small donation via
Paypal or credit card
that will go towards supporting the news and commentary you've come to appreciate.