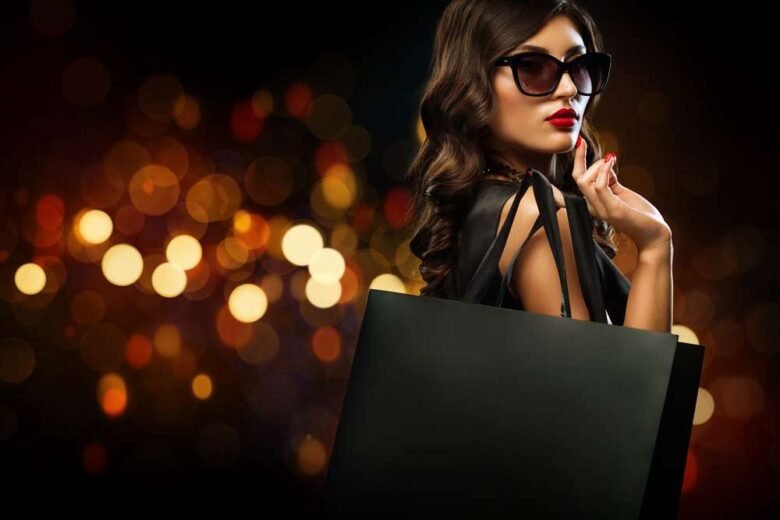 No matter what your personal style is, a black bag will easily and fluidly blend with it. Black is as versatile as it gets and will pair well with any color in your closet. There are endless ways to style a black bag so if you're considering whether it's worth the investment, read on for 9 ways to style this must-have handbag.
1. Blazer
Worn casually or in a professional setting, a blazer looks chic paired with a black bag. While blazers are traditionally worn fitted, it is currently trending to wear an oversized blazer with an outfit. Whether you love neutral colors such as tan or brown or prefer to go bold with pink or yellow, a black bag is perfectly suited with blazers of every color.
2. Monochromatic Outfit
If you follow a monochromatic outfit or wardrobe and need a neutral bag to pair with your color scheme, opt for a black bag. Monochromatic looks are an outfit that follows one single color and can feature varying shades of the same color. While accessories can follow the color scheme, it's typical for the accessories to instead be of neutral colors and a black bag fits the bill.
3. Leather or Moto Jacket
An edgy layering piece that's trending right now is leather or moto jackets. Often worn in black, these jackets would pair beautifully with a black bag. The pairing of the colors and the material (should you opt for a leather bag) will look sophisticated and stylish.
4. Black Tie
It often happens that when you have a black tie event to attend, it's a chore to find a suitable bag that's dressy enough for the occasion. You may not want to purchase a new bag for one event but if you have a black bag, you don't have to worry. The understated color is instantly elegant and will complement your black tie attire whether you're wearing a floor-length satin dress or a chic power suit.
5. Athleisure
The versatility of black truly is exceptional, as you can pair it with even the most casual of outfits and still match the vibe just right. Whether you're wearing athleisure as you head to a yoga class or run errands around town, throw a black bag with your look and you won't look completely mismatched to passersby. Usually, when an athleisure outfit is pulled out, you're ready for a no-muss, no-fuss look, and having a black bag on hand helps you pull together an effortless appearance.
6. Denim
Denim is a quintessential clothing item for stylish streetwear and if you're looking for a suitable purse for casual outfits, a black bag checks the boxes. Whether you're wearing a denim jacket, blue jeans, or an all-denim outfit, you will easily be able to pull off the look with a black bag slung over your shoulder. Pair the look with other black accessories to help pull the bag together with the outfit.
7. All White
Even post-Labor Day, an all-white outfit is classically chic. When paired with black accessories such as a bag, you create an iconic black-and-white look that is instantly a hit. From an all-white power suit to an all-white sweatsuit, it doesn't matter how fancy or dressed-down the colors are, it will look fierce. If shades of white are part of your favorite monochromatic style, a black bag is a must to maintain a stylish appearance with each outfit.
8. Bold Colors
When wearing an outfit with lots of bold colors – or even just featuring one bold color – it helps to pair the look with neutral accessories as a foil. Whether the look is head-to-toe hot pink or mixes bright orange and yellow, a black bag will help pull the look together to create cohesion and depth.
9. Oversized Sweater
A popular look right now, and especially for the fall and winter seasons, is oversized sweaters. Often the sweater is the statement piece of the outfit so you don't want to wear anything else that will deter the eye from it. When paired with a black bag, all eyes are on the stunning sweater. Bonus points if the sweater features the color black in some way to help blend the look.
Conclusion
Now that you're convinced your wardrobe cannot be complete without a gorgeous black bag, it's time to get shopping. Even as you shop for a more simple and basic color bag, you can still infuse your personality into it with the design and material. It's the perfect way to blend your personal style with a classic fashion accessory.
Support Conservative Daily News with a small donation via
Paypal or credit card
that will go towards supporting the news and commentary you've come to appreciate.