Opinion
Trending Commentary
Top Trump Adviser Rejects Plea Deal After Unconstitutional Arrest, and New York Is Sued Over New Concealed Carry Restrictions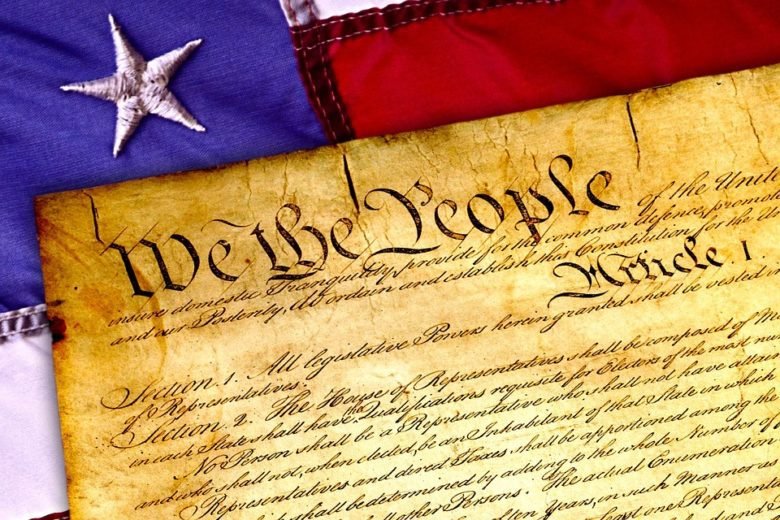 Here's a revelation: Americans who believe in protecting their rights are fighting back in the courts.
The 45th President Donald Trump's trade adviser and political strategist, Dr. Peter Navarro, declined a plea deal offered by the government around mid-July, in relation to unconstitutional charges of contempt of Congress.
Meanwhile, a gun rights organization is suing New York state over new gun restrictions after the U.S. Supreme Court (SCOTUS) in late June struck down the state's requirement that limited the issuing of licenses, in which a carry permit applicant must demonstrate a special need for self-defense.
Earlier in June of this year, Navarro was unconstitutionally indicted on two counts of criminal contempt of Congress after refusing to comply with demands from the House select committee that he:
appear for a deposition, and

produce documents concerning the committee's investigation into events on January the 6th, 2021 at the "Stop the Steal" rally.
The plea offer that Navarro rejected specified that he admit to one of the two charges and comply with the House subpoena. As a result of pleading guilty, the Justice Department would restrict its sentencing request to a maximum of 30 days in prison, according to federal prosecutors. Without a deal, Navarro faces up to one year in jail for each of the two counts.
John Rowley, Navarro's consul, said that the offer made by the government was "perfunctory" and that Navarro had a "presidential directive" to refuse the subpoena. Furthermore, Navarro's defense team have argued that there is a "degree of animus" by the Justice Department after the 73-year-old was arrested at an airport in Washington D.C., where he planned to board a flight to Nashville.
Indeed, Navarro claimed executive privilege in declining to comply with the subpoena. The House select committee initially subpoenaed Navarro for documents and sworn testimony in early February, following allegations that Navarro forged a plan with Trump's former White House adviser, Steve Bannon, to change the results of the 2020 presidential election.
(Since then, we've learned that Bannon has been found guilty of two counts of contempt of Congress after he, too, ignored a subpoena from the House committee.)
While Navarro is fighting to protect his constitutional rights, a group of gun rights advocates have taken up a legal battle to protect the constitutional rights of New Yorkers.
Gun Owners of America (GOA) has filed a lawsuit against the Concealed Carry Improvement Act (CCIA), which New York's Democrat Gov. Kathy Hochul signed into law in July, and plans to take effect on September 1st.
When the SCOTUS struck down New York state's gun restrictions, Hochul criticized that the court had "issued a reckless decision removing century-old limitations on who is allowed to carry concealed weapons in our state—senselessly sending us backward and putting the safety of our residents in jeopardy."
The Supreme Court's ruling eliminated New York state's law requiring that concealed carry permit applicants demonstrate a need to carry a firearm. Associate Justice Clarence Thomas argued that "The New York 'proper cause' requirement violates the Constitution because it allows only public-carry licenses when an applicant shows a special need for self-defense."
However, what followed next were new limitations on the public's ability to carry firearms that were pushed through the state's Democrat-controlled Legislature: the CCIA imposes restrictions on the carrying of a concealed handgun by lawful permit, banning gun possession in "sensitive locations" such as public transportation, schools, government and healthcare facilities—and restaurants and bars.
The state will also require applicants to provide at least four character references, the contact information of potential members of their household, periodic background checks, and social media history. There will also be a requirement to perform 16 hours of gun safety training and practice 2 hours of shooting at a gun range.
GOA assert in the complaint that New York state put forward "several blatantly unconstitutional new infringements of the enumerated right to keep and bear arms."
The case of the filed lawsuit is called Antonyuk v. Bruen, 1:22-CV-734. The plaintiffs are gun owner Ivan Antonyuk, Gun Owners of America Inc., its foundation, and its New York affiliate. Defendant Kevin Bruen is superintendent of the New York State Police.
The executive director and board member of GOA, Sam Paredes, reportedly said in an interview that the group was confident they would win the lawsuit. He described the CCIA as "an angry, vicious response to the Supreme Court ruling" and that New York lawmakers had given "Justice [Clarence] Thomas the middle finger."
Paredes went on to say:
We are confident that we will pretty much overturn everything they did in this legislative package because they were clearly in violation of the direct ruling in New York State Rifle and Pistol Association v. Bruen.
The lawsuit particularly targets the CCIA's "good moral character" requirement, in which permit applicants provide character references and social media posts for government inspection, and a vast array of new bureaucratic fees described as a "Second Amendment tax." Paredes added that there is no clear definition of "good moral character" in New York's written laws passed by legislation or any other state's statutes for that matter.
Although the CCIA does not explicitly define "hate" such a term can transform into whatever New York officials want in today's politically heated and polarized climate.
Paredes reasoned the following about postings on social media:
[P]eople will say stuff that they don't understand what it means, or they do understand, but they want to express something. And they have the First Amendment right to do so. Now, New York and California want to use the expression of a First Amendment right, as a reason to deny a Second Amendment right.
Indeed, it would be arguably unconstitutional to use one constitutional right to invalidate another constitutional right.
Some who observe the federal government's treatment of Navarro and New York state's blatant disregard for the SCOTUS ruling might feel discouraged about the American legal system and the respect (or lack thereof) for the Constitution.
Yet, the Founding Fathers advocated for seats of power as opposed to an aristocracy or a monarchy, and they designed a government that would resist mob rule. Moreover, they took human nature as it is, "without flattering its virtue or exaggerating its vices" and considered government a necessary evil. Consequently, the Constitution was framed with measures including separation of powers, and checks and balances to protect the United States from tyranny.
We can derive wisdom from those great men.
John Adams once said:
As the happiness of the people is the sole end of government, so the consent of the people is the only foundation of it, in reason, morality, and the natural fitness of things.
And Benjamin Franklin expressed:
Only a virtuous people are capable of freedom. As nations become corrupt and vicious, they have more need of masters.
We continue to witness, today, in America, resilient men and women who challenge the actions taken by fellow Americans in government through the legal system because they continue to believe in the republic, and they continue to believe in the Constitution.
Content syndicated from Dear Rest of America with permission
Agree/Disagree with the author(s)? Let them know in the comments below and be heard by 10's of thousands of CDN readers each day!
Support Conservative Daily News with a small donation via
Paypal or credit card
that will go towards supporting the news and commentary you've come to appreciate.