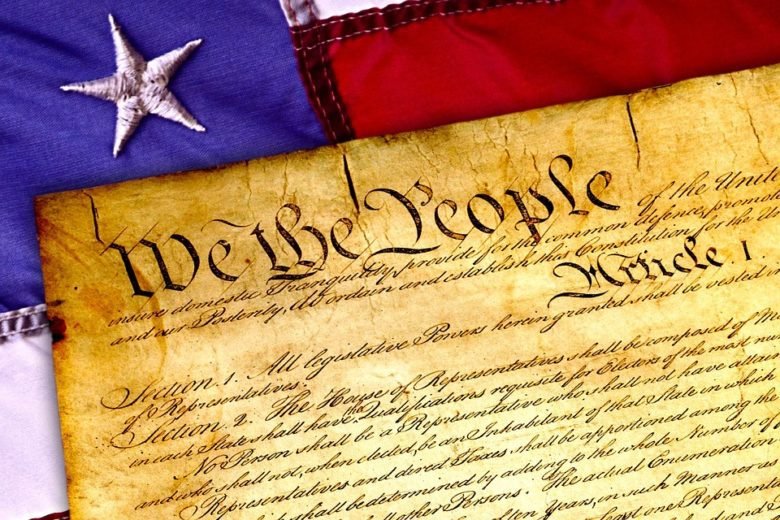 In the world of investment and trading, Ray Dalio is a leading American pioneer: he is the founder of the world's most prominent hedge fund firm, Bridgewater Associates, which manages $154 billion. The 72-year-old is also a philanthropist, husband, and father who has never shied away from vocalizing his concerns about civil unrest and the nation's economic future.
Dalio is the author of the bestselling 2017 book, Principles: Life & Work and the recent, The Changing World Order, which connects the billionaire's interpretation of empires in world history with present-day corporate management and investment philosophy.
In a recent podcast interview, Dalio was careful with his choice of words about China:
China will be a 'comparable power' let's call it, stronger in some ways, less strong in other ways, and that it is likely that it will pass the United States—but not certain. It'll all depends on how strong the United States is by taking care of itself.
The avid reader added that since 1984, China's per capita income has increased by 26 times and that "we're going to have that great power conflict."
Indeed, China's economic growth over the past four decades has arguably been aided by the Clinton administration awarding China permanent normal trade relations in 2000, effectively backing its bid to join the World Trade Organization; and American investments in Hollywood and cutting-edge technologies.
China has also steadily exerted power as an 'influencer' after acquiring top U.S. movie theater chain and film production companies. Consequently, many Hollywood screenplays have been flattering to China in an attempt to be accepted for distribution under the nation's ruling Communist Party.
To better understand China's eagerness for a stake in the United States, let us explore the history books.
China's history and relationship with the West
During the Age of Exploration, the major Western empires participated in trade, commerce and the colonization of the Americas and Africa. In contrast, China was more focused on building economic power with oceangoing trade ships and a system of caravan routes linking China, Eurasia and North Africa, carrying goods and ideas that lasted until the mid-15th century.
The Chinese empire under the era of the Qing dynasty surged as an economic power throughout the 18th century due to their widely sought exports of silk, precious stones, porcelain, tea and spices. Early commerce with the United States shortly after the Revolutionary War included the maritime fur trade and the indirect sales of opium, which spanned between the late 18th and mid-19th centuries.
China's history does not reveal European-style colonization on non-Asian continents—but that doesn't rule out a desire to exert economic control and influence perception over its biggest competitor.
China now has the most companies on the Fortune 500 list
Released in early August, the Fortune Global 500 list ranks the largest and most profitable corporations worldwide. While U.S.-based Walmart and Amazon secured the top 2, China's State Grid (electric utility), China National Petroleum, and the Sinopec Group (world's largest for oil refining, gas and petrochemicals) pivoted right behind in the top 5.
While much of America went into lockdown in 2020, China kept bustling ahead, further outdoing the U.S. for the highest number of Global 500 companies since the 2018 fiscal year. And for the fourth consecutive year, China (including Hong Kong and Taiwan) topped this year's list with 145 enterprises. The U.S. and Japan followed with 124 and 47 businesses, respectively.
One noticeable feature is that 87 companies from mainland China are majority or entirely state-owned. The steel maker Ansteel Group is reportedly the fastest-growing business on this year's list: the company saw a 92.5 percent increase in revenue and a 341.2 percent increase in profit compared to last year.
Conversely, only three U.S.-based companies match a similar description on the Global 500 list. The Postal Service is an independent agency of the federal government's executive branch, and the Federal National Mortgage Association and the Federal Home Loan Mortgage are government-sponsored enterprises.
American companies aid China's innovation in technology
In October 2021, Republican Rep. Mike Gallagher, member of the House Armed Services Committee, released a statement:
The People's Liberation Army [of China] now has an increasingly credible capability to undermine our missile defenses and threaten the American homeland with both conventional and nuclear strikes. Even more disturbing is the fact that American technology has contributed to the [People's Liberation Army] hypersonic missile program.
China's missile weapon relies upon leading U.S. technology. Though history does not show a Chinese military invasion in the West, a perception of military strength often serves as a deterrent to warfare.
(Though the Opium Wars in the mid-19th century against Great Britain and France resulted from China's attempt to suppress the illegal opium trade and prevent additional commercial privileges in China, these military wars were fought in China.)
For at least a decade, U.S.-technology firms have been infatuated with their Chinese counterparts. According to an investigation published by the Wall Street Journal (WSJ), American venture capital firms and technology businesses made 58 investments between 2017 and 2020 in China's semiconductor sector—an industry that provides vital electronic components called "chips" for smartphones, refrigerators, medical scanners and weapons.
A San Francisco-based venture capital firm made 25 investments, and Chinese affiliates of multiple U.S. firms reportedly made at least 67 investments in Chinese chip-sector companies. Meanwhile, Intel—the world's largest semiconductor manufacturer—is backing China's Primarius Technologies, which specializes in chip-designing software tools that U.S. companies currently lead in development. Indeed, the semiconductor industry in China has been thriving, with at least 24,000 new companies reportedly registered in 2020 and the first two months of 2021.
According to the WSJ, U.S. companies have become attracted to significant tax reliefs created by China's State Council in August 2020, thereby boosting financial incentives to develop software tools for designing and testing chips.
U.S. companies are also backing China's growth in artificial intelligence (AI)—a technology currently revolutionizing different business sectors worldwide, including (but not limited to) banking and finance, such as fraud prevention projects; transportation such as self-driving cars; healthcare such as telediagnosis; and cybersecurity and warfare systems in the military.
For example, the U.S.-based Synopsys set up a $100 million strategic fund in 2017 for the Chinese market "to collaborate with local companies and venture capital" particularly in the areas of chip design and AI.
Meanwhile, according to a 2019 report published by the U.S.-China Economic and Security Review Commission, Chinese firms invested in at least 51 AI startups in America between 2010 and 2016. Yet, the report states that "analysis of Chinese investment in the United States generally underestimates the real level of Chinese economic activity in the United States."
China's hand in Hollywood
In 2012, the Chinese conglomerate Dalian Wanda Group agreed to purchase U.S.-based AMC Entertainment Holdings, the largest theatrical exhibition company in the world, for $2.6 billion. However, Wanda reportedly sold off a significant stake in AMC in May 2021, partly due to Reddit-inspired traders who bought shares of the theater chain and inflated the stock's price.
Interestingly enough, Wanda's founder, business magnate and investor, Wang Jianlin, served in the "People's Liberation Army" between 1970 and 1986 and as a deputy to the 17th National Congress of the Chinese Communist Party.
There has never been a shortage of eagerness at Wanda. In 2016, the conglomerate agreed to acquire Legendary Pictures, the U.S. film production and mass media company behind the Dark Knight trilogy, for $3.5 billion. Despite a minority stake in Legendary being sold to Apollo in January 2022, Wanda remains the majority owner.
Well, it's not surprising to learn that Metro-Goldwyn-Mayer Studios' 2012 Red Dawn remake replaced Chinese soldiers invading an American town with North Koreans. As film producer Peter Shiao explained, "[Chinese diplomats] were not interested in their country being perceived as a violent military threat to the lives of the average American."
There's an emerging pattern.
The 2014 Transformers: Age of Extinction, which premiered in Hong Kong, reportedly portrayed the U.S. government as "either ridiculous or diabolical, but China's is assured and effective."
Consider the 2015 movie The Martian, which begins with an American exploratory mission gone wrong, where astronaut Mark Watney is left for dead on Mars. NASA works overtime to rescue Watney, yet their efforts fail miserably. Then, lo and behold, the Chinese National Space Administration decide to support NASA in the interests of international scientific cooperation and offer their booster rocket—ultimately saving the Americans from themselves. The Martian was a success; it grossed a total of $630.6 million, of which $228.4 million came from the U.S. & Canada and $95 million from China alone.
China only allows 34 foreign films into its lucrative market of moviegoers every year. The China Film Administration is a state-owned body that oversees film approvals and enforces media censorship in compliance with its government.
Marvel Studios' 2019 Avengers: Endgame made over $2.8 billion at the global box office, with over $600 million coming from China alone. Yet, the company's Shang-Chi and the Legend of the Ten Rings and Doctor Strange in the Multiverse of Madness have been banned over the past few years. The movie Spider-Man: No Way Home was also rejected because Sony Pictures declined to remove scenes that included New York's Statue of Liberty. 
This year, Universal Pictures' Minions: The Rise of Gru was given the thumbs-up: it takes the audience on Felonius Gru's childhood journey to becoming a supervillain. Yet, when Gru's plans are thrown off course, the minions save him through the guidance of Master Chow's kung fu teachings during the Chinese New Year celebrations in San Francisco's Chinatown.
All in all, China must be portrayed as sole supreme and a bearer of benevolence in the world.
In 2020 and 2021, China became the world's biggest box-office, with a revenue of $7.3 billion last year. However, as of late June this year, the country's COVID-related lockdowns plunged China's box office revenue to $2.45 billion.
According to Stanley Rosen, a professor of Chinese politics and film at the University of Southern California, any dependency of Hollywood on China for direct film investments and access to the nation's audience means that "Hollywood has a lot more to lose than China."
What did the President of the People's Republic of China tell President Biden about "owning" America?
It's not exactly like U.S. lawmakers haven't hinted at or vocalized concern over the U.S. and China investing in one another's companies, particularly in the technology sector.
When President Biden addressed service members at a Virginia military base last year, he said to have spent more time with President Xi Jinping of China "than any world leader has—for 24 hours of private meetings with him with just an interpreter; 17,000 miles traveling with him." Biden added that President Xi Jinping "firmly believes that China, before the year [20]30, '35, is going to own America because autocracies can make quick decisions."
Furthermore, National security advisor Jake Sullivan remarked last year that the Biden administration was "looking at the impact of outbound U.S. investment flows" that could otherwise "enhance the technological capacity of our competitors in ways that harm our national security."
Biden did not explain what was meant by "own America," but in June of this year, Politico.com reported that a bipartisan set of House and Senate lawmakers is proposing a new "compromise for government screening" of American investments in China. The bill would provide the authority to review new investments in specific Chinese sectors, such as the semiconductor field.
Seven lawmakers, Sens. Bob Casey (D-Pa.), John Cornyn (R-Texas), and Reps. Rosa DeLauro (D-Conn.), Bill Pascrell, Jr. (D-N.J.), Michael McCaul (R-Texas), Brian Fitzpatrick (R-Pa.) and Victoria Spartz (R-Ind.) released a statement:
Creating an outbound investment review mechanism is a critical tool as Congress works to provide guardrails on taxpayer funds and safeguards our supply chains from countries of concern, including the People's Republic of China.
China's stake in American companies
At this stage, it might not be hard to believe that China has already invested in or purchased a multitude of U.S. companies across diverse industries besides Hollywood. To name just a few:
General Electric Company (GE)

Smithfield Foods

International Business Machines Corporation (IBM) personal computer (PC) division

Hilton Hotels
We're not talking chump change here.
GE is a conglomerate founded in the late 19th century, incorporated in New York state and headquartered in Boston. In 2016, Haier Group, a Chinese multinational home appliances and consumer electronics company, acquired GE's appliance division for $5.4 billion. Therefore, while GE products might be manufactured in the United States, several key decisions are made in China.
Smithfield Foods, the largest pork-producing company in the world, was founded in the 1930s and based in Virginia. In 2013, WH Group, the largest meat producer in China, announced the purchase of Smithfield for $4.72 billion. Once the U.S. government approved the purchase, the deal was valued at around $7.1 billion with debt, which included 146,000 acres of land, making WH Group one of the largest foreign owners of U.S. farmland.
Besides being famous for selling PCs and other computer hardware, IBM is known for inventing the ATM for cash withdrawal. Founded in the early 19th century, IBM is headquartered in New York. In 2005, the Chinese computer manufacturer Lenovo Group completed its $1.75 billion purchase of IBM's PC division, creating the third-largest PC maker in the world at the time. Then, in 2014, IBM sold two server brands to Lenovo for $2.3 billion.
The luxury Hilton Hotels, founded in the mid-19th century, is a U.S. hospitality magnate. In 2016, China's aviation and shipping conglomerate HNA Group acquired a 25 percent stake in Hilton Worldwide Holdings for $6.5 billion. In fact, earlier that year, HNA bought the hotel division of the U.S. travel management company Carlson (now known as Radisson Hotel Group) for an undisclosed sum.
A drive toward investing in America
Alongside Dalio, fellow billionaire investor Warren Buffett has also expressed his opinion on China's economic growth, albeit to a lesser extent. Moreover, Buffett has stuck with living and usually investing in America, with rare investments in China.
For instance, Buffet's Berkshire Hathaway agreed to buy a 10 percent stake in BYD Company Limited, a China-based manufacturer focused on electric cars and rechargeable batteries, for around $230 million in 2008. Amid plummeting BYD shares in mid-July, financial media outlets started speculating on Buffet's decision-making, but thus far, the value of the stake sits at $8.3 billion. Not bad.
Yet Buffet has continued to firmly believe in America's economic progress, despite lockdown-related setbacks over the last two years. In a released 2021 letter to shareholders, the investor gently boasted that Berkshire Hathaway owns the most considerable amount of U.S. assets than any other company in the United States. And in doing so, he praised the emergence of America's railroad industry after "150 years or so of frenzied construction, skullduggery, overbuilding, bankruptcies, reorganizations and mergers."
The 91-year-old business magnate, in his writing, is looking at America as a young nation buzzing with grit and optimism—a view that many continue to hold and a view that many want to regain:
Since our country's birth, individuals with an idea, ambition and often just a pittance of capital have succeeded beyond their dreams by creating something new or by improving the customer's experience with something old…In its brief 232 years of existence…there has been no incubator for unleashing human potential like America. Despite some severe interruptions, our country's economic progress has been breathtaking.
"Our unwavering conclusion," he added, "Never bet against America."

Content syndicated from Dear Rest of America with permission
Agree/Disagree with the author(s)? Let them know in the comments below and be heard by 10's of thousands of CDN readers each day!
Support Conservative Daily News with a small donation via
Paypal or credit card
that will go towards supporting the news and commentary you've come to appreciate.