Twitter has decided to accept Elon Musk's offer to take over the company, according to a Wall Street Journal report.
The social media giant had an almost-overnight change of heart as several members of the board and company officers, including its CEO, rejected Musks' offer originally despite it paying a premium for Twitter shares.
The sudden warming to the offer came just after Musk secured all the funding necessary on Friday to capitalize the deal. The two sides worked over the weekend and through Sunday night to finalize the details and said that a formal announcement will come sometime Monday.
Musk's plan for Twitter's future includes taking the company private, releasing the platform's algorithm as open-source, focusing on free speech, adding new features, and to "authenticate all humans" in an attempt to defeat bot networks.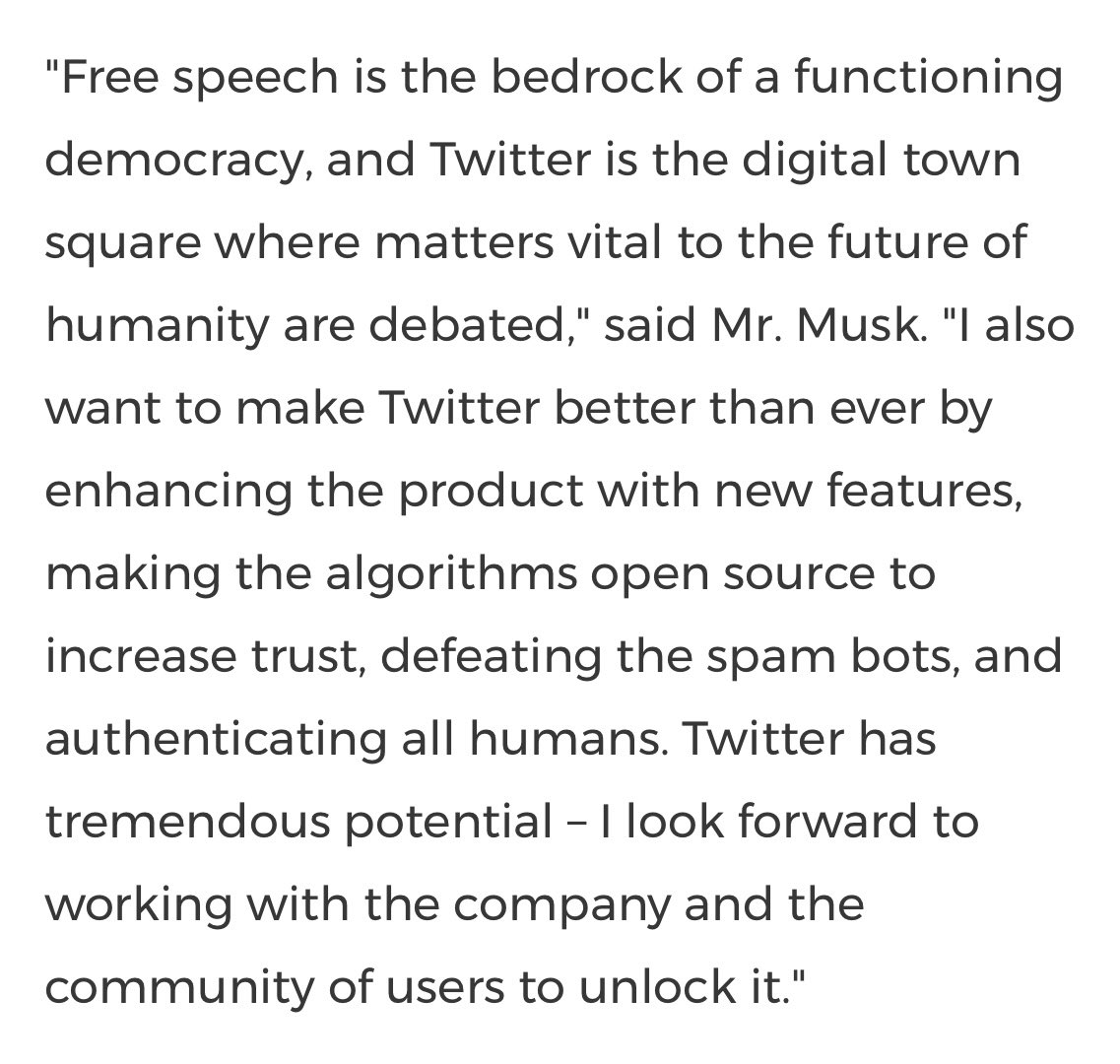 Left-leaning outlets and liberal Tweeps are not taking the news well:
In a regulatory filing, Musk reported that he had secured roughly $25 billion in loans from several financial institutions including Morgan Stanley. An equity financing commitment would cover the remaining $21 billion – totaling $46 billion. It is unclear whether last-minute negotiations led to the valuation change.
The deal will reportedly cost Mr. Musk $54.20 per share in cash for a total of about $44 Billion dollars.
Editor's note: This is a developing story and will be updated if events warrant.
Content created by Conservative Daily News and some content syndicated through CDN is available for re-publication without charge under the Creative Commons license. Visit our syndication page for details and requirements.
Support Conservative Daily News with a small donation via
Paypal or credit card
that will go towards supporting the news and commentary you've come to appreciate.