A federal judge struck down the Biden administration's mask mandate Monday that applies to air, bus, and train travel.
"As a result, the Mask Mandate is best understood not as sanitation, but as an exercise of the CDC's power…"
US District Judge Kathryn Kimball Mizelle ruled the mandate unlawful because it exceeded the statutory authority of the US Centers for Disease Control and Prevention and that its implementation violated the law.
"Our system does not permit agencies to act unlawfully even in the pursuit of desirable ends," Mizelle wrote in her decision. "The Mandate exceeded the CDC's statutory authority."
In the ruling, the judge found that to-be passengers being "forcibly removed from their airplane seats, denied board at the bus steps, and turned away at the train station doors" was the same as "detention and quarantine," a power the CDC is only permitted to use for those entering the U.S.
"As a result, the Mask Mandate is best understood not as sanitation, but as an exercise of the CDC's power to conditionally release individuals to travel despite concerns that they may spread a communicable disease (and to detain or partially quarantine those who refuse)," she wrote. "But the power to conditionally release and detain is ordinarily limited to individuals entering the United States from a foreign country."
The White House, the Department of Homeland Security, and the CDC did not immediately comment on the ruling.
The ruling came in a case filed in Florida by the Health Freedom Defense Fund.
It is unclear if the Justice Department will file an appeal as the mandate was set to end on May 2, 2022.
Judge Mizelle was appointed by former President Donald Trump.
Federal Judge Rules CDC Mask Mandate on Airplanes, Buses, and Trains to be Unlawful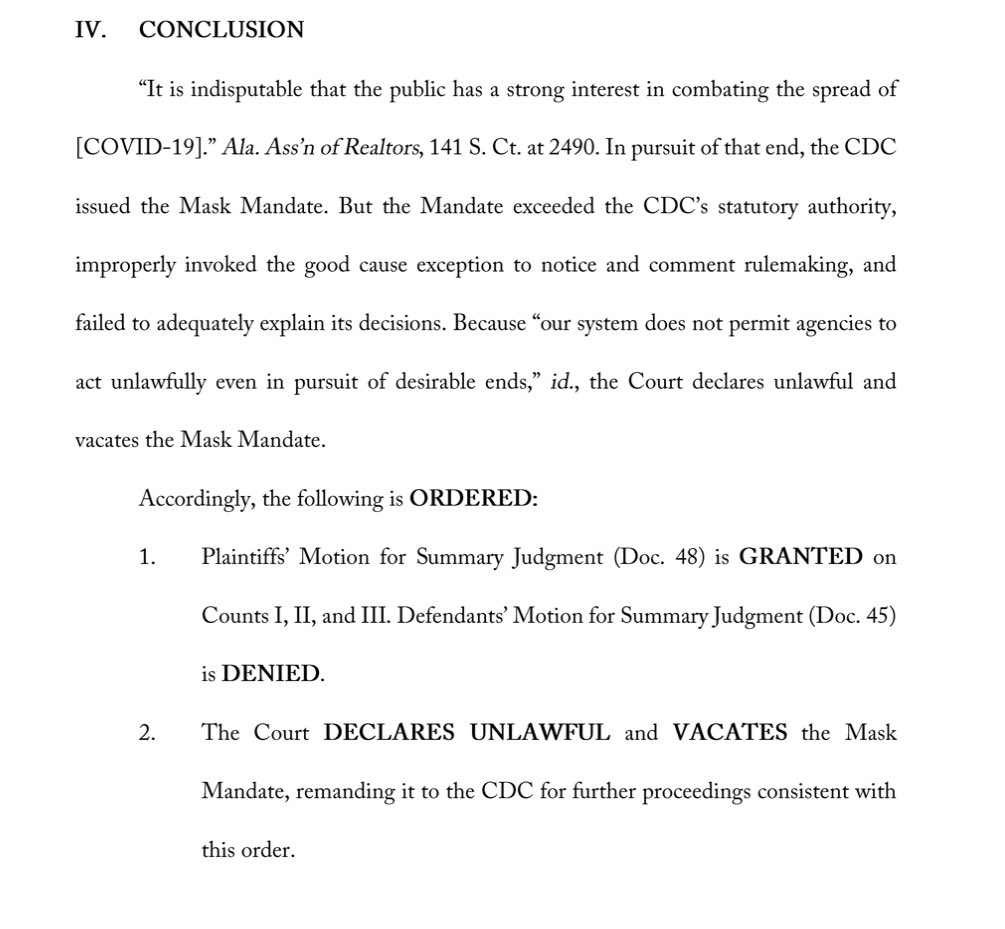 Content created by Conservative Daily News and some content syndicated through CDN is available for re-publication without charge under the Creative Commons license. Visit our syndication page for details and requirements.
Support Conservative Daily News with a small donation via
Paypal or credit card
that will go towards supporting the news and commentary you've come to appreciate.