Some high-profile names have already created alternatives to Facebook, Youtube and Twitter. Jason Miller, Donald Trump, and Dan Bongino all have social media apps online and now Elon Musk may add another into the growing mix.
Elon hinted at a new platform in a series of tweets on Saturday that questioned Twitter's support for free speech.
"What should be done here?" the SpaceX and Tesla CEO asked. "Is a new platform needed?"
Inside the thread was an informal Twitter poll that asked "Free speech is essential to a functioning democracy. Do you believe Twitter rigorously adheres to this principle?"
With more than 2 million responses, the poll found that more than 70% believed that Twitter failed to protect this basic freedom.
Inside the poll, Musk cautioned respondents that "The consequences of this poll will be important," Musk continued. "Please vote carefully."
That note that the poll could lead to something important and the questions asking about solutions and whether a new platform is needed all indicate that Musk is considering using some of his sizeable wealth and considerable ability to create a viable alternative to Twitter.
"Viable" is what is important. Elon doesn't do anything halfway. He doesn't just build some of the best electric vehicles on the planet, if you like that sort of thing, he does it in massive "Giga Factories" while innovating at every step. Better batteries, better processes, just better. SpaceX didn't stop at reusable rockets and low Earth orbit satellites. Musk's space company shuttles astronauts to and from the space station, is set to land astronauts on the Moon, has put a car into Mars transition orbit, and plans to take humans to Mars. None of those are half-measures or easy things.
Neither is replacing Twitter. Something Gab, Gettr, Truth Social and Parler have discovered.
Others Have Failed – So there's room
All these alternatives have tried to compete with Twitter but have failed in very obvious ways. All of the current replacements focus on political speech, not all speech. They spotlight right-of-center pundits, influencers, political figures and celebrities. While they may have some cute pet videos and other non-political content, it's obvious what their purpose is and that fails both content creators and consumers in a big way.
On Twitter, we don't just follow politics. We follow favorite teams, business news, military news, video games, television shows, local news, movies, books, etc. Twitter has built a healthy ecosystem of non-political information sources that are also valuable and the current batch of alternatives have failed to do the same.
Twitter and Instagram have extremely fast and accessible interfaces (APIs) that allow content creators to automatically post their best content quickly and easily to the platforms. That allows them to focus on the content and not on the dreadfully monotonous task of placing a link, adding an image, and then a description. For busy sites, this is a set of tasks that isn't worth the time on an alternative platform that probably won't succeed. None of the recent pro-right platforms either have or make accessible to all creators these interfaces.
Others, like Parler and Truth Social have made serious technological missteps. Parler was a rising star until poor planning allowed Amazon and Apple to all but wipe them from the social media landscape. Trump's Truth Social launched with only his name as the reason to go there. It's only on iPhone (not even a desktop app or webpage), is limiting how many can get in, and the former president hasn't even bothered to use the platform himself other than a single introductory tweet more than a month ago.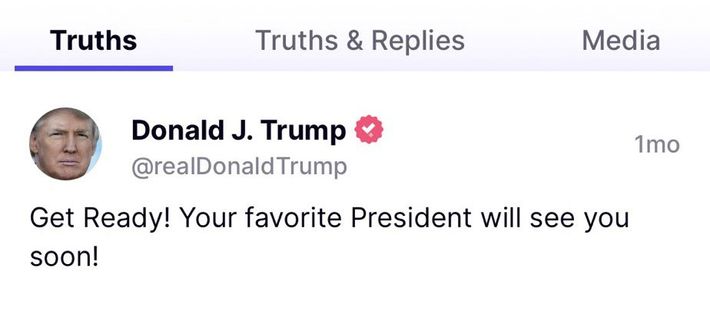 What Could Musk Do?
Competition is healthy and Musk knows how to win in highly-competitive spaces, but what difference, at this point, could he make?
It's a fair question and not easy to answer. Creating another "like Twitter but really, rEaLLy, REALLY free" app will end up in the same pile of also-rans that already exist.
What you can bet Musk will do is build it from the ground up, make sure it has what consumers expect and a whole slew of things they didn't know they wanted.
I would expect him to create his own data centers, be incredibly involved in the design and development of something new and different while accessible. It will focus on all creators, not just political junkies (like me) because we follow things other than politics and would prefer a place we can go for both.
I hope he'll also focus on automation so that all news, sports, entertainment, and other outlets, not just right or left-leaning outrage sites, can push their content to – or have the platform pull it for – those that want to see it.
Freedom of speech means everything is visible and you choose what you want to consume and what you want to believe. The platform should not place a filter on anything. Consumers should create their own filters so that they see what they want and don't see what they don't want.
Should it have a character limit, include tags, have threaded conversations? I'm not sure those are critical, but we're used to them.
Will Musk Create a New Social Media Site
Who knows? In 2018 he said he would create a media credibility rating site, but that never happened (probably for the better).
His tweets may have just been another instance of him saying his two cents worth or perhaps he's considering adding another social media site into the fray. We'll just have to wait to find out.
What do you think?
Agree/Disagree with the author(s)? Let them know in the comments below and be heard by 10's of thousands of CDN readers each day!
Content created by Conservative Daily News and some content syndicated through CDN is available for re-publication without charge under the Creative Commons license. Visit our syndication page for details and requirements.
Support Conservative Daily News with a small donation via
Paypal or credit card
that will go towards supporting the news and commentary you've come to appreciate.