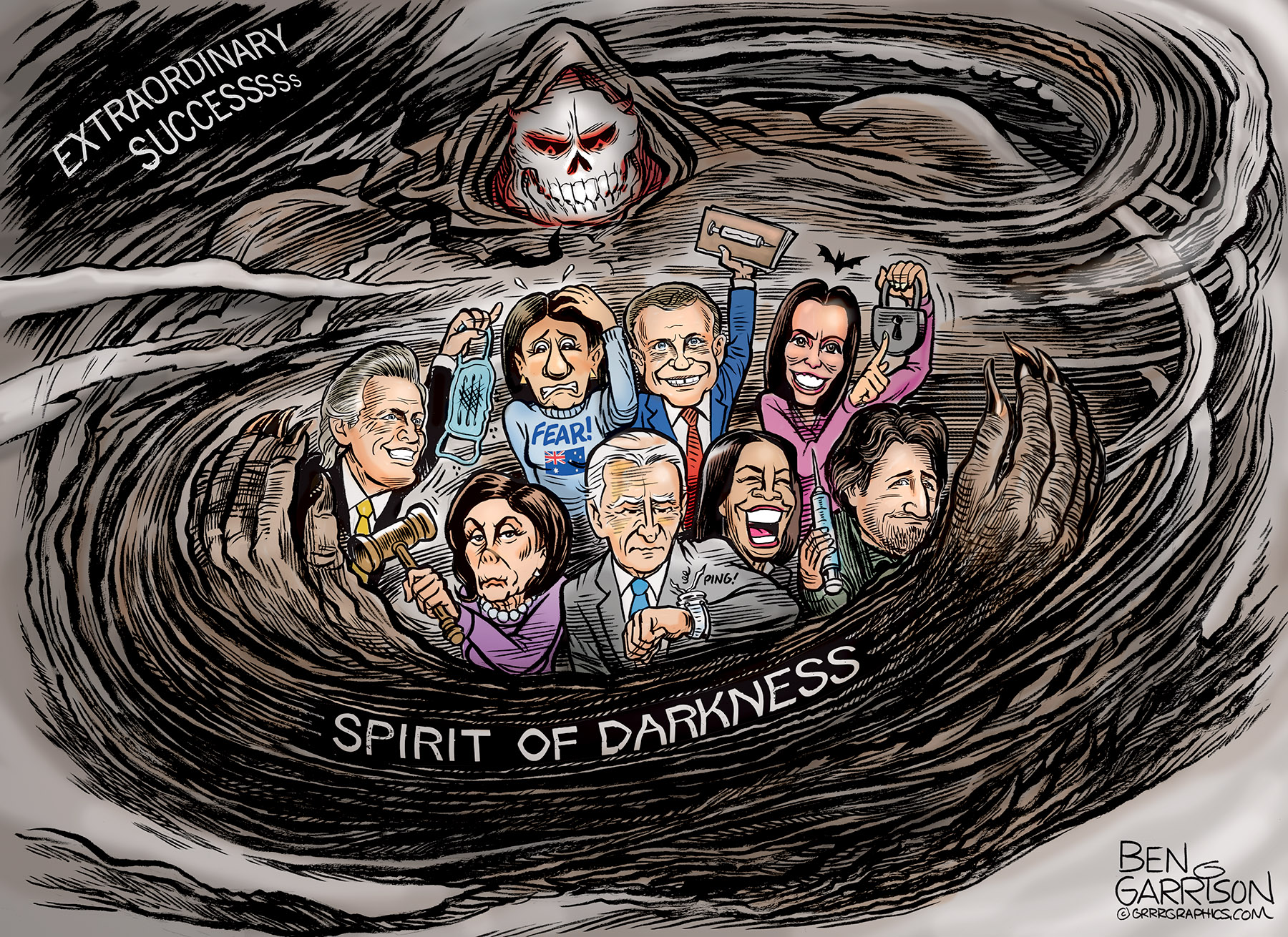 We must walk though the Darkness before we see the light
Left to Right: Gavin Newsom, about to be ex California Governor, Nancy Pelosi, Queen of Congress, Gladys Berejiklian, Premier of New South Wales Australia, Joe Biden, Resident of the United States, Macron, Prime Minister of France, AOC  Princess of Hee-Haw, Jacinda Ardern, Prime Minister of New Zealand, Justin Trudeau, Prime Minister of Canada
It's dark and gloomy because too many totalitarian-minded tyrannical politicians are having a field day telling the western world what to do. They've replace our freedoms with what I call 'safetyism.' All it takes is a handful of covid cases for the politicians to lock up and terrorize millions of citizens. It's as if we have our own Taliban threatening us with force and violence if we do not agree with them.
Australia is getting the worst treatment, but New Zealand is suffering, too. Trudeau in Canada and Macron in France are getting their jollies by mandating vaccine passports. The evil-minded in America such as Biden, Pelosi, and her nephew—California Governor Gavin Newsom–want the same. (Newsom is sometimes referred to as 'Hairdo.')
Support Conservative Daily News with a small donation via
Paypal or credit card
that will go towards supporting the news and commentary you've come to appreciate.