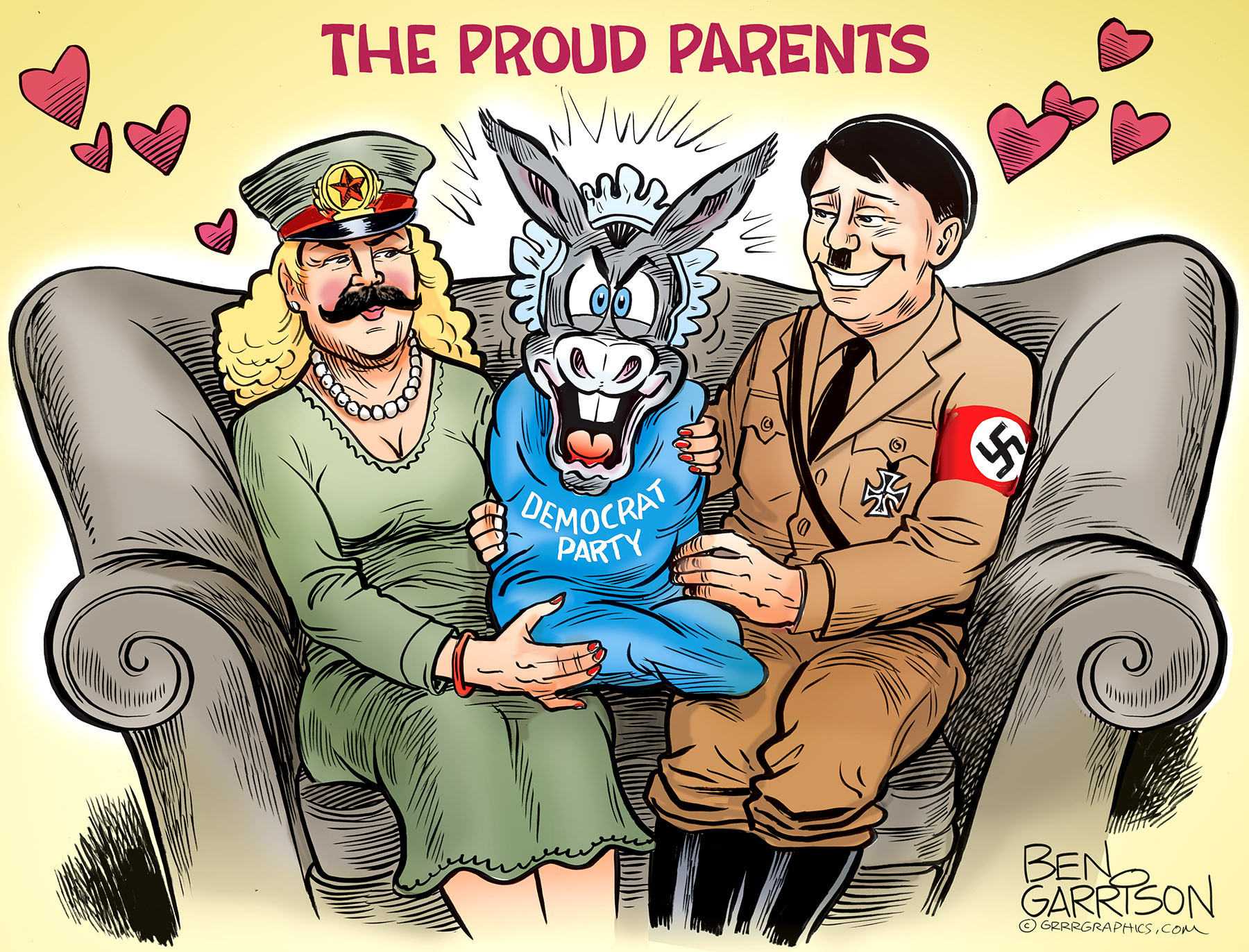 A bouncing baby totalitarian
There's an old saying, "Scratch a liar, find a thief." This sums up Joe Biden.
He's a colossal liar, and he's also a thief in a manner of speaking because the presidential election was stolen for him.
A friend recently told me a variation of that saying: "Scratch a Democrat, find a fascist." This is true because they've abandoned our Constitution and instead want totalitarianism. Antifa members bragged about punching fascists, but now they've become fascists. They support 'your paper please' vaccination passports.
It can also be said, "Scratch a Democrat, find a communist." Like Stalin, the Democrats favor gulags for Trump supporters. Pelosi has many locked up now in solitary confinement in a Washington D.C. prison. The Democrats are using the FBI as their own personal KGB.
So there you have it. The Democrats are a party reborn from fascism and communism.
The totalitarian Democrats are spoiled, entitled, and demanding. They need a good spanking in 2022.
— Ben Garrison
Support Conservative Daily News with a small donation via
Paypal or credit card
that will go towards supporting the news and commentary you've come to appreciate.