The Word for today is "Audit"  the second word for today is "Panic"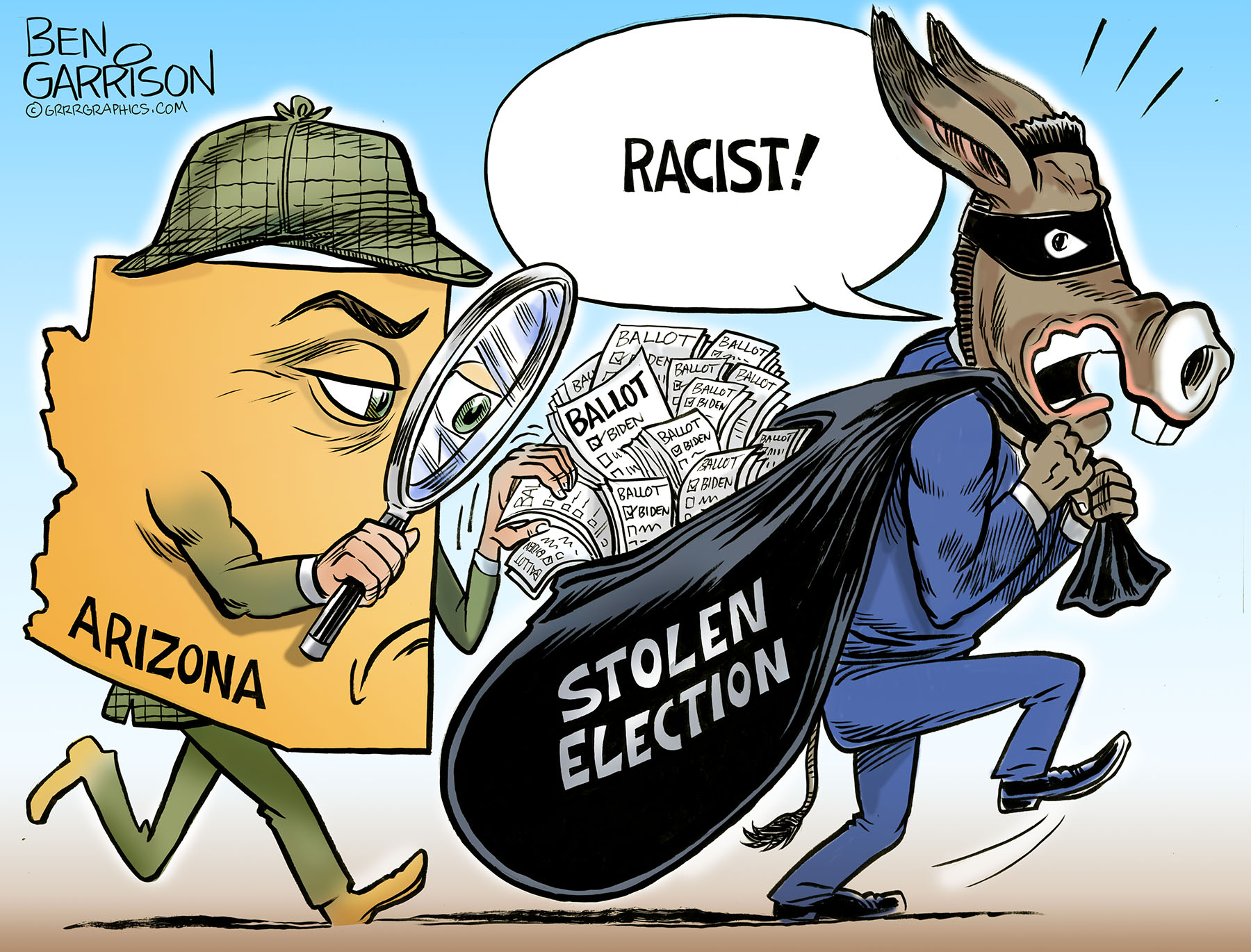 The Arizona audit of the 2020 election begins today and the Democrats are panicking. Why? If the election was fraud-free and secure they would have no concerns about the outcome of the audit.  The Democrats filed a last-minute lawsuit this morning trying to block the audit set to begin today.
The Arizona Senate has put security cameras in place to monitor every moment of the forensic audit, no suitcases lugged out from under tables at 4 am allowed.
You can watch live on your phone or computer here- Arizona Audit  
This may be the most important audit in American history, Arizona could be the first domino to drop.
Reports are coming in that President Trump is watching the situation and is "very interested" in the procedure.
Democrats and the Fake News media have attacked everyone involved with making this groundbreaking audit happen. We have seen lawyers connected to the top of the Democrat Party interject and threaten the auditors for performing the work they are hired to do.  General Flynn has warned everyone that Burn Loot Murder and ANTIFA may show up and try to physically stop the audit.
If the 2020 election was not stolen, why would they be so desperate to stop an audit? The results would confirm it was a legit election, right?
The Democrat panic speaks volumes.
The audit will take a few weeks and we will be monitoring it closely.
Remember you're a racist if you question Democrat gaslighting!
GrrrTeam
Support Conservative Daily News with a small donation via
Paypal or credit card
that will go towards supporting the news and commentary you've come to appreciate.