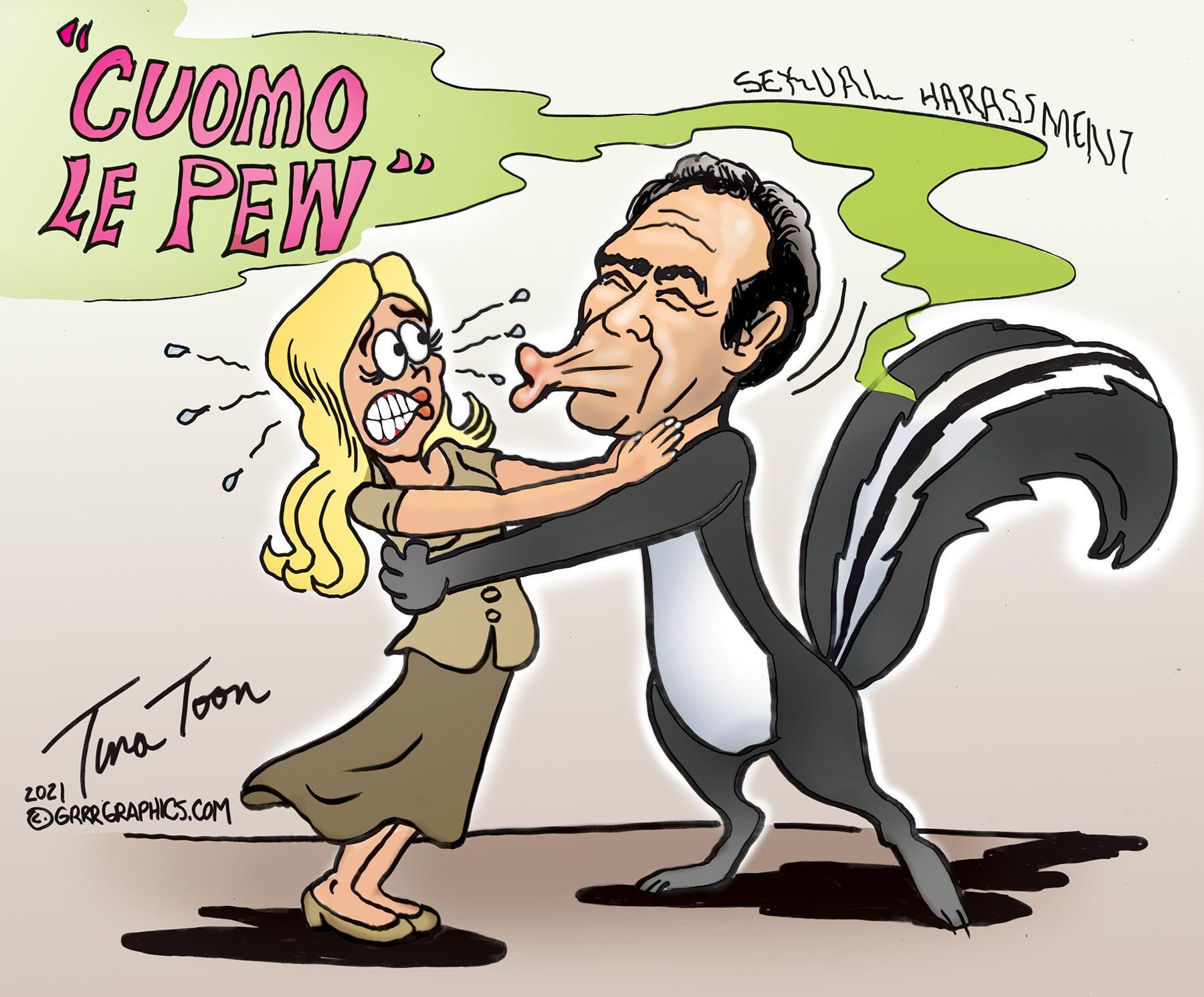 What's That Smell?
Five women have now come forward accusing New York Governor Andrew Cuomo of sexual harassment. It's getting harder and harder for the Fake News Media to ignore Cuomo's growing scandal.  The media ignored Cuomo's nursing home deaths but could be willing to cover the sexual harassment story in order to distract from the 15,000 plus nursing home deaths the "Grim Groper" has caused.
Both the New York Senate Majority leader Andrea Stewart-Cousins and the State Assembly Speaker Carl Heastie, have called on Governor Cuomo to resign.  Of course Cuomo is saying the calls for him to resign are "anti-democratic."
Democrats finally called for Cuomo to resign after five women came forward to accuse the "Grabbin' Gov" of sexual abuse. Where were they when he sentenced tens of thousands of elderly nursing home residents to death?
"Pepe Le Pew" is just a romantic skunk in search of love, a funny cartoon skunk from the 1940s. Cancel Culture idiots are targeting Le Pew claiming he normalizes "rape culture."  I will repeat, he is a  C A R T O O N !
"Cuomo Le Pew" is a 63 year old narcissistic man who has a history of harassing women. He embraces "rape culture."  His stench of abuse and disrespect of women has corrupted his whole office and he is unfit to serve as Governor.
Will the Grim Groper resign?  How many women claiming sexual harassment will it take?  What ever happens, there is no way Cuomo will be elected to a fourth term as New York Governor.
Tina
Support Conservative Daily News with a small donation via
Paypal or credit card
that will go towards supporting the news and commentary you've come to appreciate.