It's February 2nd and that must mean that it's Ground Hog Day. Again.
Punxsutawney Joe has seen his shadow, or should we say shadows. That's because he has been a very shadowy president thus far and it means his 'dark winter' will go on and on and repeat until we all finally wake up and save the Republic.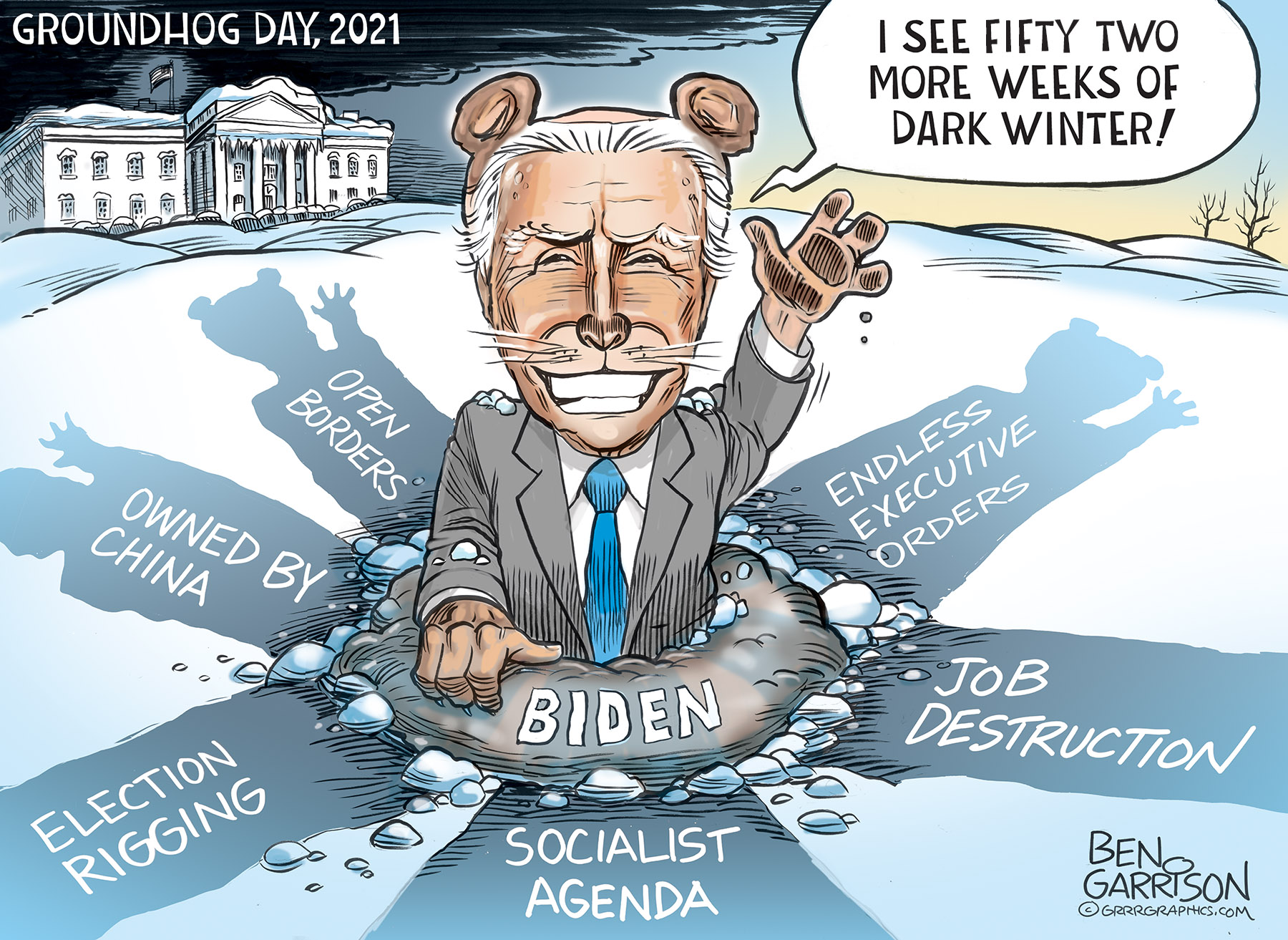 Support Conservative Daily News with a small donation via
Paypal or credit card
that will go towards supporting the news and commentary you've come to appreciate.