What we learned from Joe Biden during the final debate
We watched the entire final debate of the 2020 presidential election, and wow what a difference a debate makes!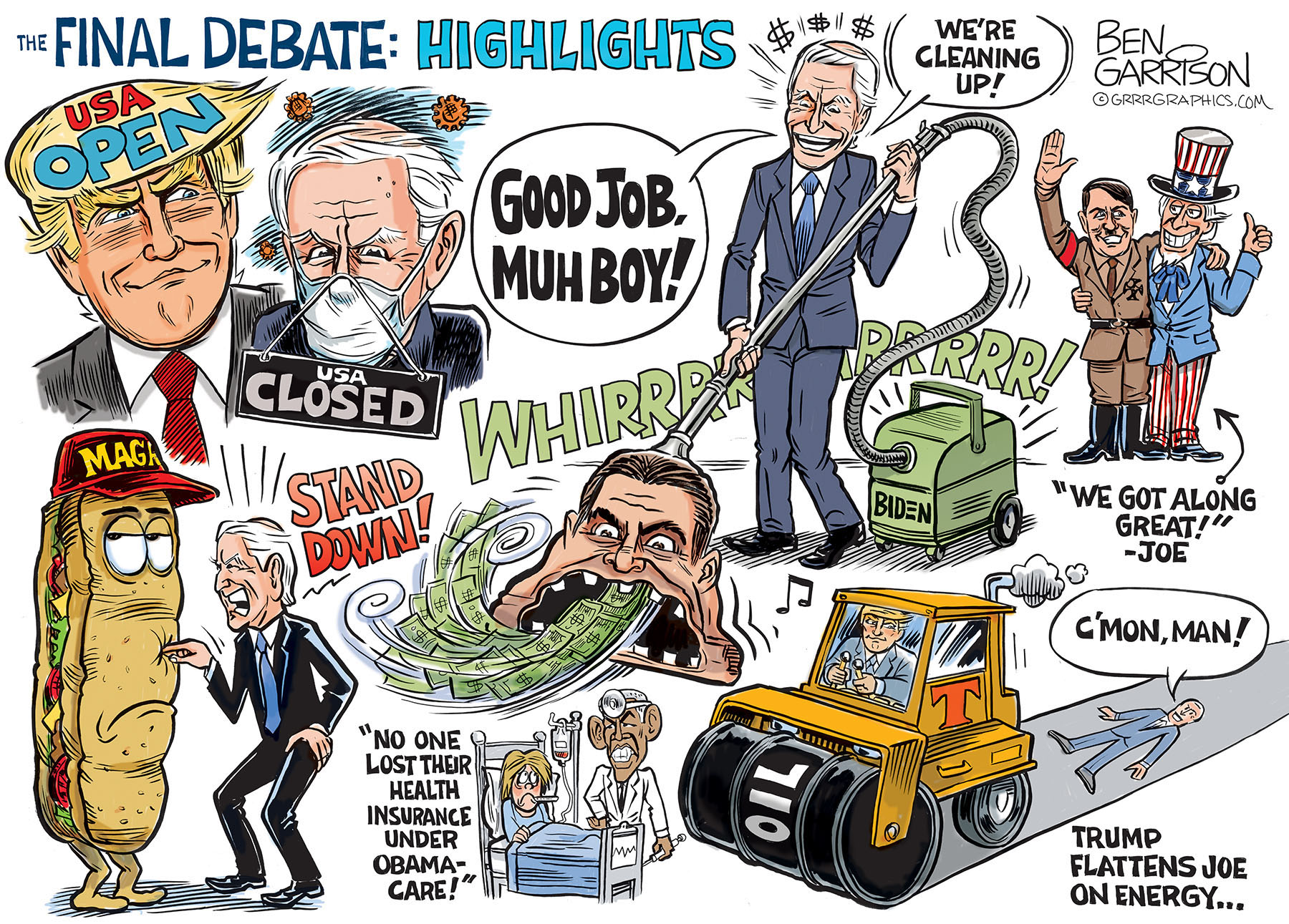 We learned that President Trump is really Abraham Lincoln who time traveled to the future to defeat Joe Biden.
We learned that Biden will make face masks mandatory and keep the nation closed until no one has a sniffle or cold.
We also learned the latest domestic terrorists are Poor Boy sandwiches and should stand down and stay on your plate, preferably with a pickle.
Joe Biden also told us that Hunter did nothing wrong and the whole laptop controversy is just a "smear job".
Did you know the United States got along great with Hitler? Joe Biden said we were best buds until that whole WWII  misunderstanding.
And finally Joe Biden let the entire country know, in no uncertain terms, that he would get rid of the entire gas and oil industry.
Even the moderator looked shocked at that statement.
Joe lied and lied some more. He blamed everything on Orange man.
And by the end of the debate, it was obvious the medications were wearing off, Joe started drooping and slurring his words and fell back into platitudes and saying "Period" over and over.
Trump looked Presidential and in control. He was clearly the winner.
So don't fall for the Democrats gas lighting. Biden lost and looked bad. Biden won't last 30 days into his presidency, and you will be calling Kamala "Madame President" if the Democrats steal the election.
We can't let them destroy the country, so take all your friends and family and get out there and vote!
God Bless America!
Grrr-Team
Support Conservative Daily News with a small donation via
Paypal or credit card
that will go towards supporting the news and commentary you've come to appreciate.