Two Vindmans and a Sondland Fired!
Lieutenant Colonel Alexander Vindman, who testified against President Trump during the House Impeachment hearings, was fired. Naturally, the anti-Trump mass media was outraged, but that was to be expected. They're perma-outraged by Trump no matter what he does or doesn't do.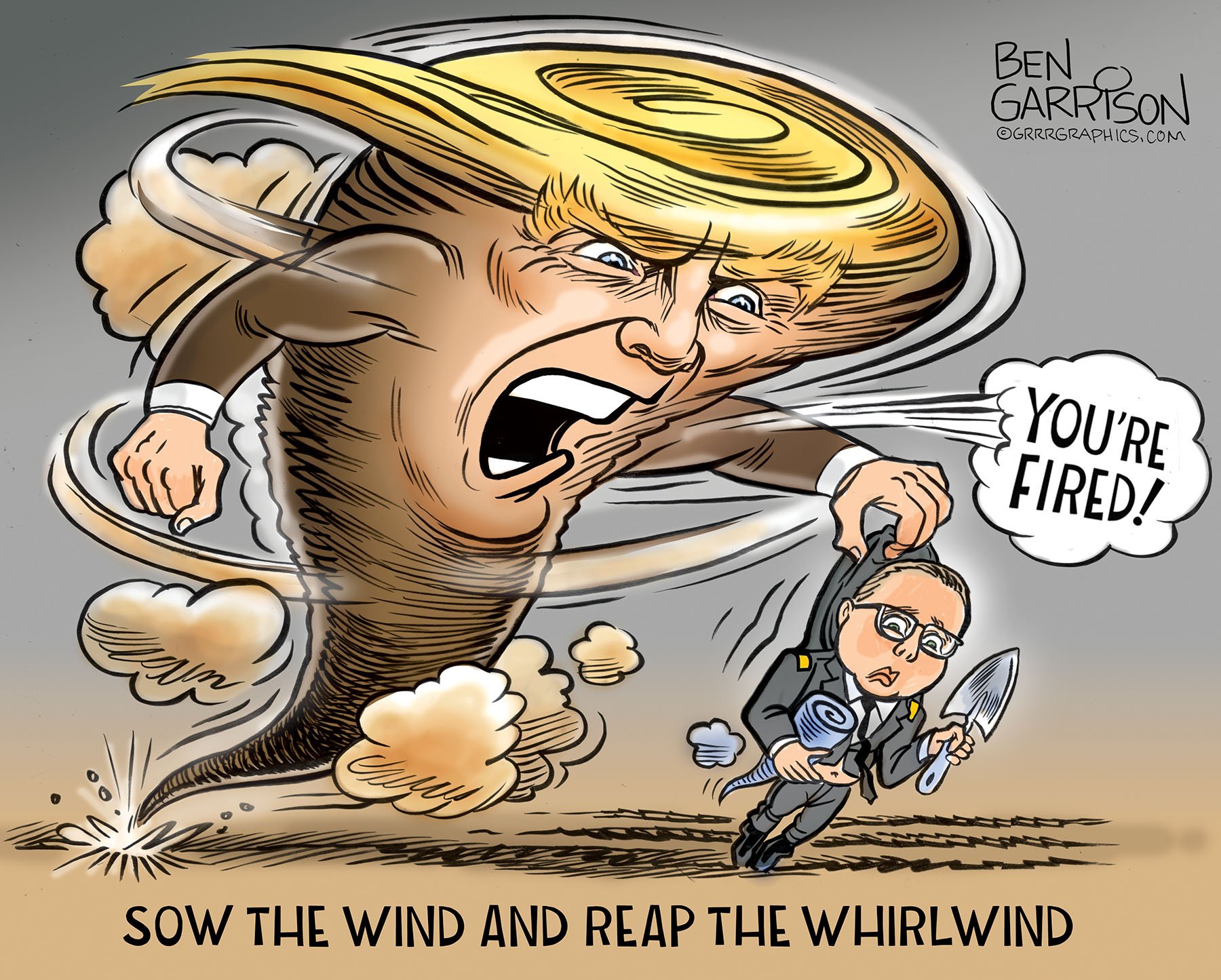 What Vindman did was outside of his authority. That is, he stepped out of the chain of command and contacted the CIA to aid in the whistleblower complaint. Such as man thinks he's better than the president. After all, Ukraine offered him a job as their Defense Minister for some reason.
His twin brother Yevgeny, who also worked as a lieutenant colonel for the U.S. Army, was allegedly escorted out at the same time.
(Article Continues Below Advertisement)
Vindman sowed the wind and he reaped the whirlwind.
Bonus: You're Fired!
Ambassador to the European Union Gordan Sondland announced Friday that he was being recalled from his post by President Donald Trump.
DRAINING THE SWAMP
(Article Continues Below Advertisement)
Sponsored Content
—The GrrrTeam
Wake up Right!
Subscribe to our Morning Briefing
and get the news delivered to your inbox before breakfast!
Sponsored Content