We watched the Democrat Iowa caucus results pour in last night.
Only the results didn't pour in.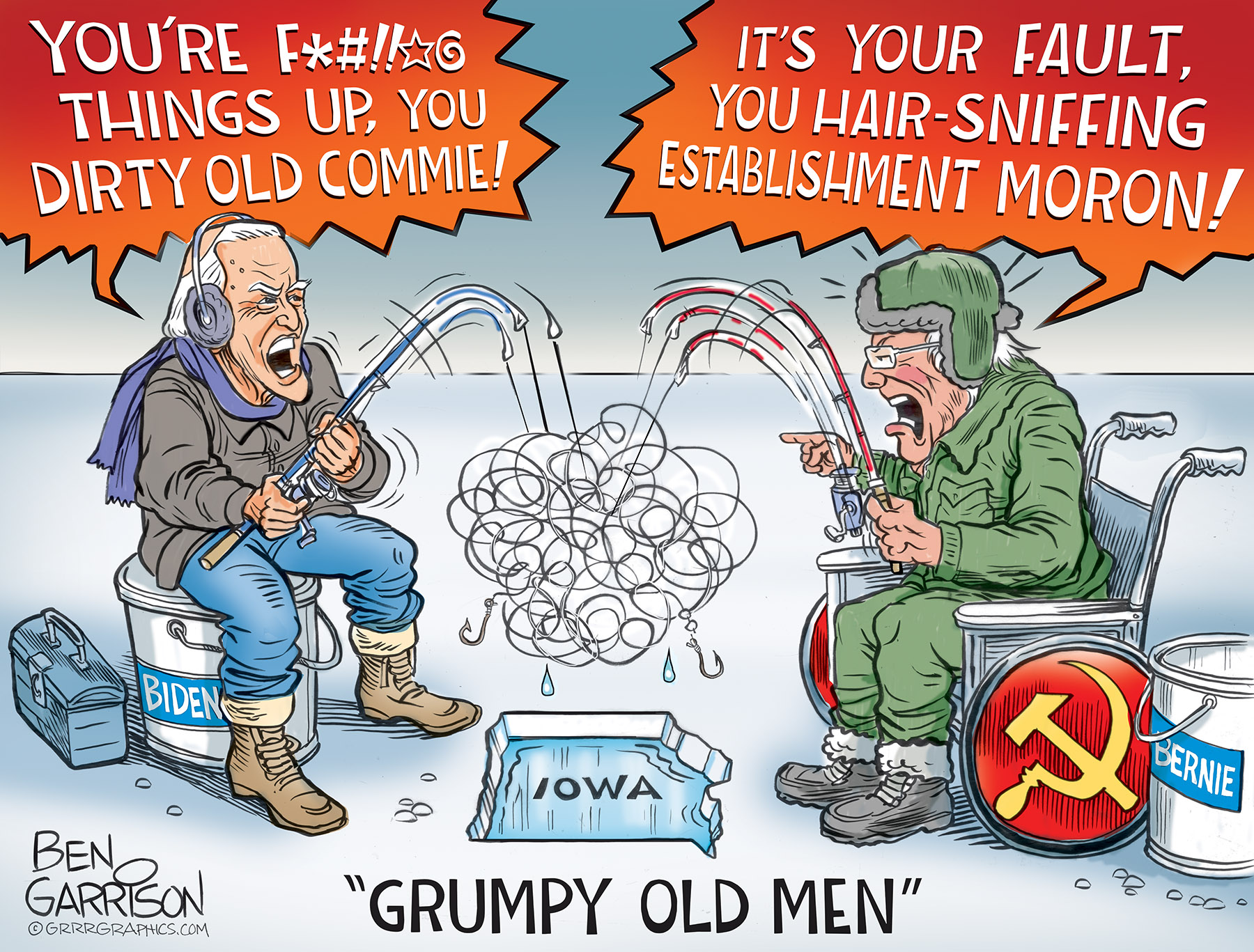 Iowa Caucus Disaster
The fish were biting, but not being recorded. The Democrat Party's computers froze up like a lake in Minnesota, which seems suspicious.
Did Bernie do so well that those who control the party had to make sure there was no news? Hillary in particular does not like Bernie and doesn't want him to gain any momentum.
We expected it to come down to Biden and Bernie who are two career politicians pushing 80. Are they too old for the presidency? Apparently they don't think so. Despite Joe's slurred speech and Bernie's heart attack, they claim they are as fit as fiddles.
They both should be retired and spending their winters ice fishing like Walter Matthau and Jack Lemmon in the film "Grumpy Old Men".
The Democrats must know that they have no candidate capable of beating Trump. That's why Hillary is waiting in the wings.
—Ben Garrison
Thank You for your Support! Help Fund 2020 Cartoons
Use coupon "2020" and save 20% on these best sellers…
Support Conservative Daily News with a small donation via
Paypal or credit card
that will go towards supporting the news and commentary you've come to appreciate.