Did Trump just play the Democrats into giving him what he wanted?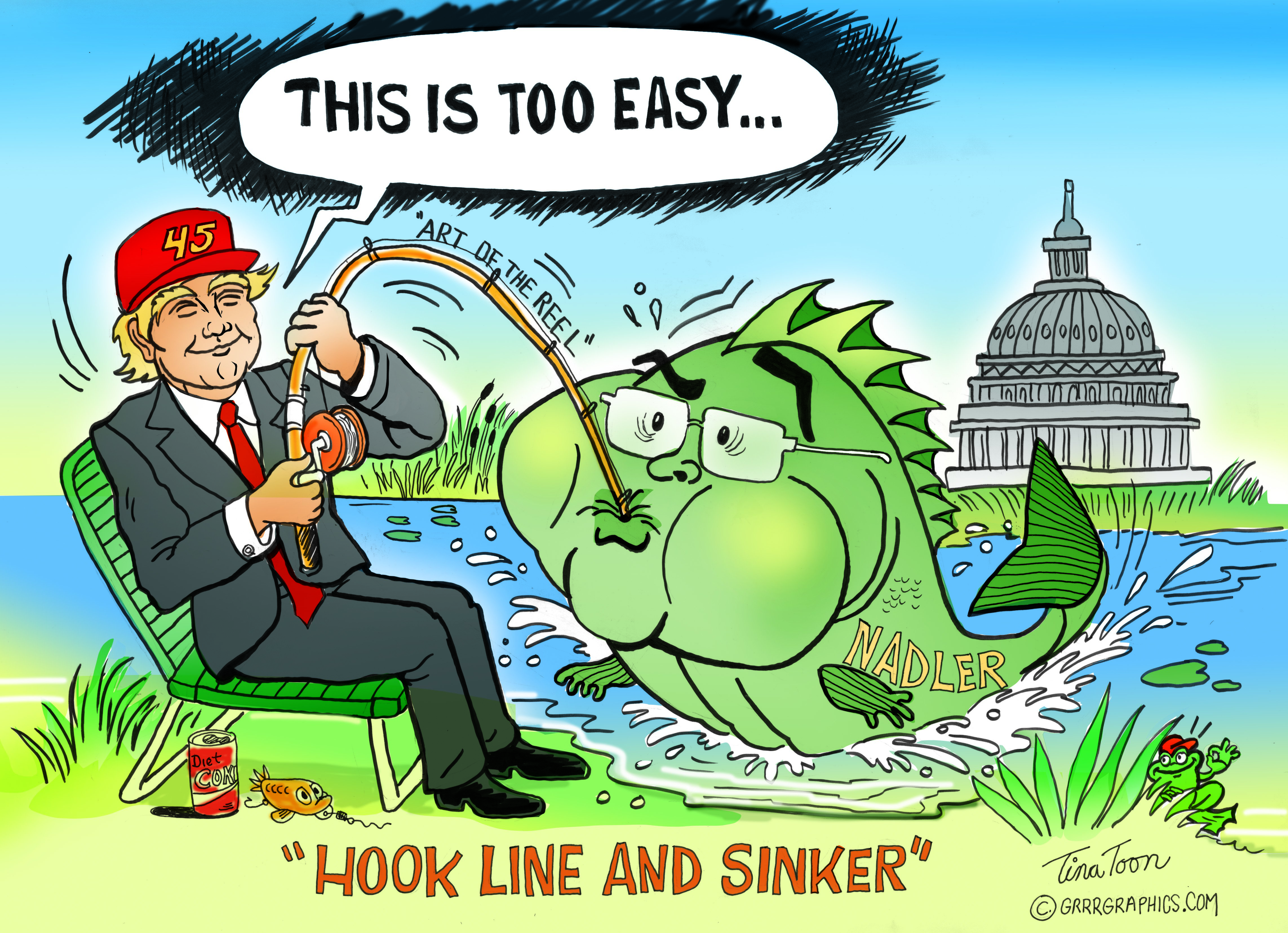 Congressmen Nadler isn't the sharpest tool in the shed. Granted when compared to the rest of the Democrats he looks brilliant.
Nadler is trying to play a political game of "got ya" ( ie contempt against AG Barr.) Nadler is colluding with the Fake News Media to spin a narrative that Barr is trying to hide something because he will not release the full Mueller report. (The full Mueller report is released and Nadler could have walked down the hall and viewed it, but he didn't.)
Is this a Trump Trap?
Support Conservative Daily News with a small donation via
Paypal or credit card
that will go towards supporting the news and commentary you've come to appreciate.