You may now kiss the ring of Al Sharpton, the country's biggest race-baiter.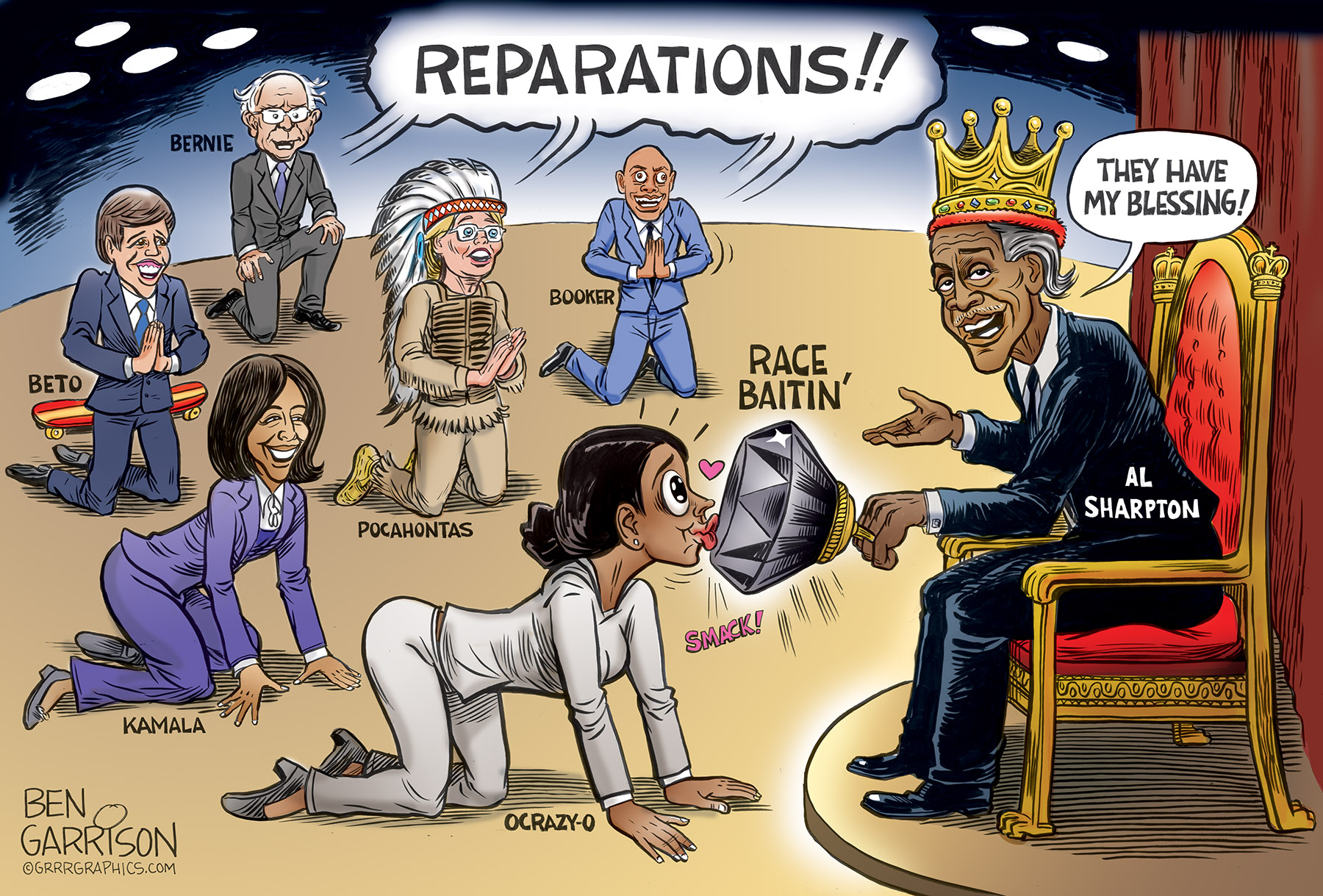 The 2020 Democrats are all rushing to see who can be the most "woke".  All of them publicly genuflected before Al Sharpton, his Majesty of race baiting and buffoonery.
The National Action Network convention this week was just an opportunity for the radical 2020 Democrats to show just how far left they are, all of them squealed "Yes!" when asked if they would sign a reparations bill. Hickenlooper hesitated and was scolded by the audience.
More Free Stuff! NOW!
Support Conservative Daily News with a small donation via
Paypal or credit card
that will go towards supporting the news and commentary you've come to appreciate.