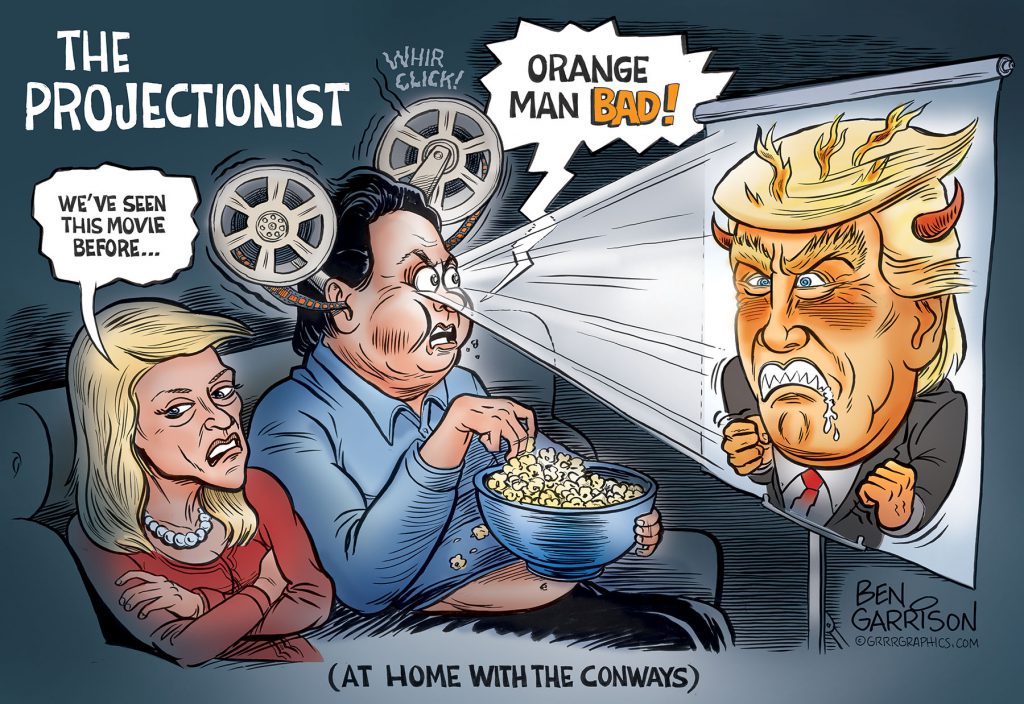 George is either jealous of his talented wife's success or suffering from "small hand syndrome".
The President and George were recently involved in a little twitter spat when Conway repeatedly accused the President of mental illness. He claimed in an interview with Rolling Stone that:
"The tweeting is just the way to get it out of the way, so I can get it off my chest and move on with my life that day. That's basically it," he said. "Frankly, it's so I don't end up screaming at her about it."
Support Conservative Daily News with a small donation via
Paypal or credit card
that will go towards supporting the news and commentary you've come to appreciate.