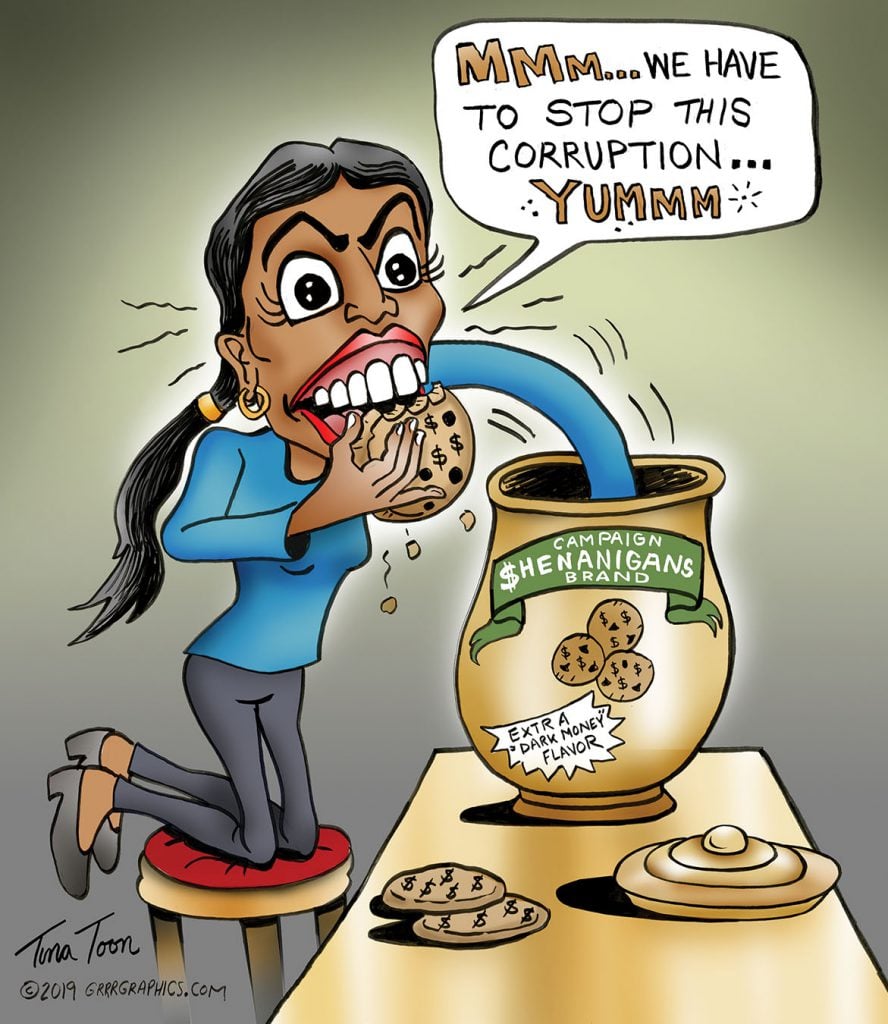 A complaint was filed with the FEC on Monday, stating two PACs founded by Rep. Alexandria Ocaiso-Cortez's top aid funneled over $1 million in political donations into two of his own private
companies.
The cash transfers from the PACs run counter to AOC's pledges to increase "transparency and reduce "dark money" influence in politics.
Another case of  "the rules do not apply to me"?
Support Conservative Daily News with a small donation via
Paypal or credit card
that will go towards supporting the news and commentary you've come to appreciate.