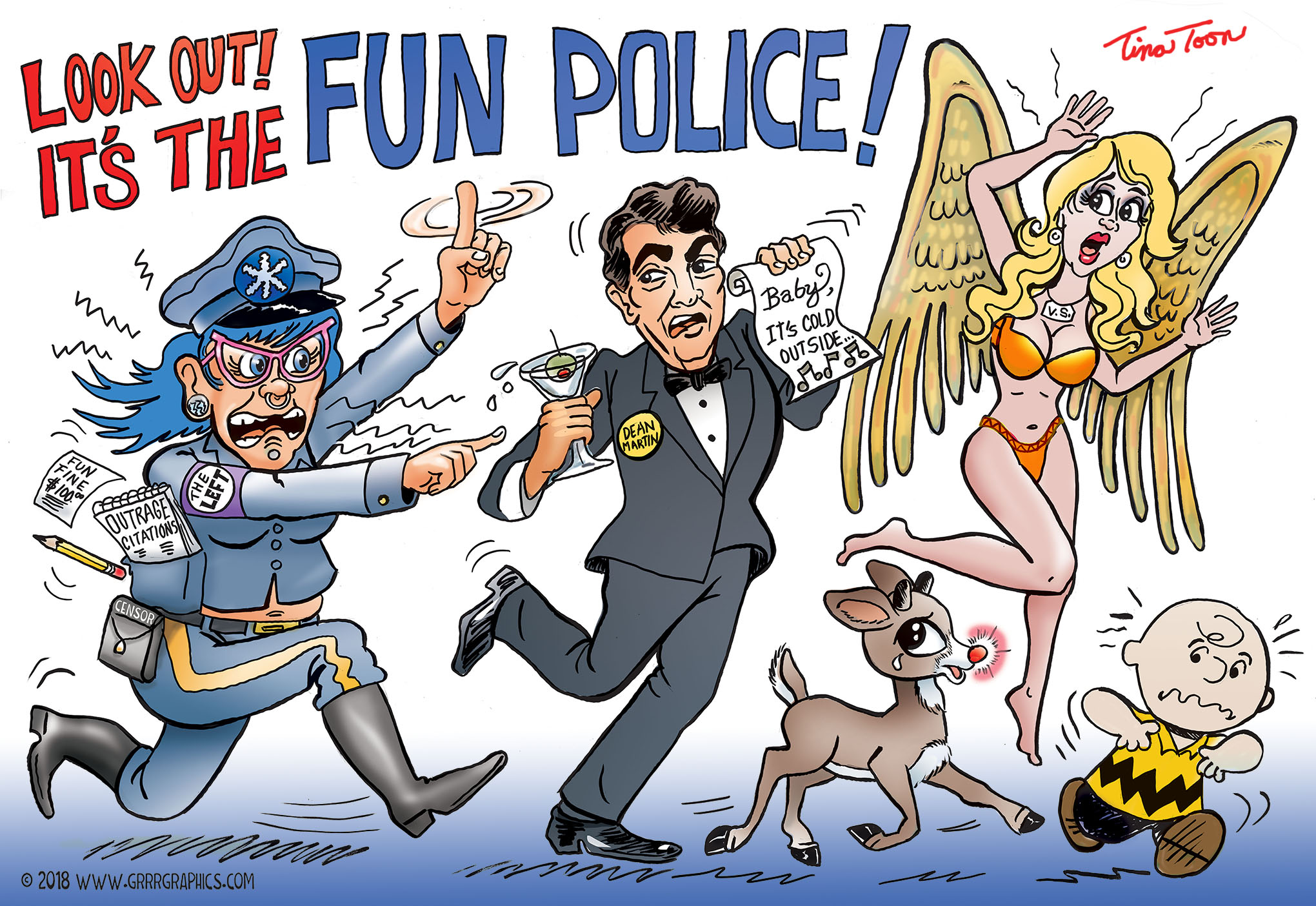 Look out! It's the Left's Fun Police!
In the #MeToo era, any remote suggestion of men "taking advantage" of innocent young women must be wiped away from history. "Baby, its Cold Outside," a classic Christmas song for over 50 years, must be banned from the airwaves! It doesn't matter that 94% of the radio stations listeners said no to the ban, the radio station caved to the 6% that voted the Christmas song is inappropriate. Outraged feminists and Beta males that make up the 6% can dictate to the majority what they can and cannot listen to at Christmas?
It is a cold and lonely Christmas when the #Metooers are huddled near the space heater with their six cats, drinking wine and eating the pizza for one meal as the resentment against men festers inside them.
If they can't have fun, then no one deserves to have fun.
Support Conservative Daily News with a small donation via
Paypal or credit card
that will go towards supporting the news and commentary you've come to appreciate.