A tropical storm just off the southeastern U.S. coast is being given a 90% chance of strengthening into a tropical storm. This would be the second named storm of the 2016 Atlantic hurricane season.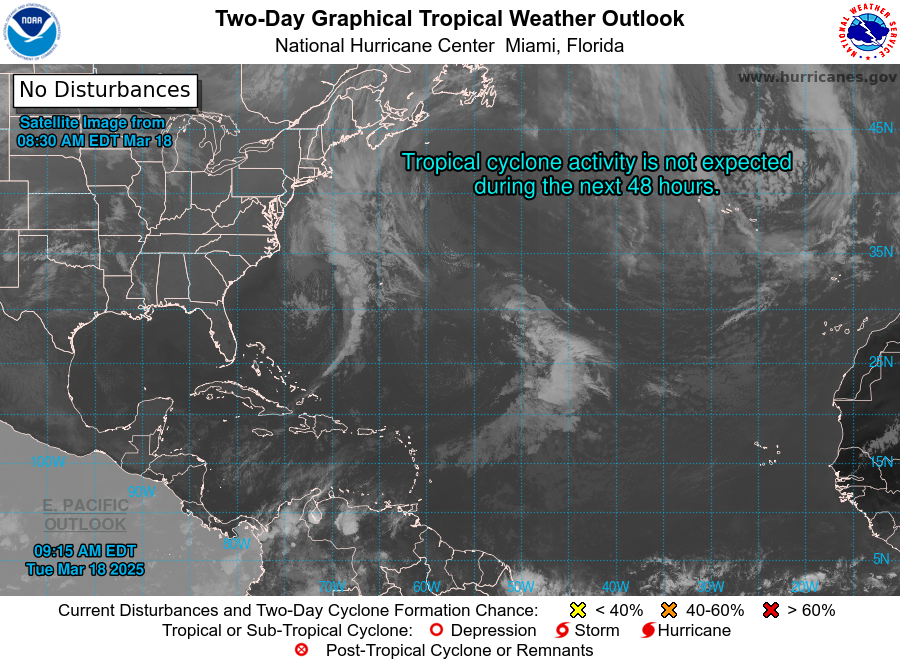 Shower activity associated with the low pressure area located
between Bermuda and the Bahamas continues to show signs of
organization, and the circulation of the low has become a little
better defined overnight.  Environmental conditions are generally
conducive for a tropical or subtropical cyclone to form later today
or Saturday while this system moves west-northwestward to
northwestward toward the southeastern United States coast.  All
interests along the southeast coast from Georgia through North
Carolina should monitor the progress of this low.  An Air Force
Reserve Hurricane Hunter aircraft is scheduled to investigate the
low this afternoon.  The next Special Tropical Weather Outlook on
this disturbance will be issued by 3 PM EDT this afternoon. For
additional information on this system, see High Seas Forecasts
issued by the National Weather Service.
* Formation chance through 48 hours...high...90 percent
* Formation chance through 5 days...high...90 percent

The storm will be named Bonnie once it strengthens to maximum sustained winds of at least 39mph which will categorize the storm as a tropical storm.
All current models show the storm making landfall in South Carolina and most show the storm then turning northward and impacting central North Carolina.
Support Conservative Daily News with a small donation via
Paypal or credit card
that will go towards supporting the news and commentary you've come to appreciate.